PDS MCAS Iwakuni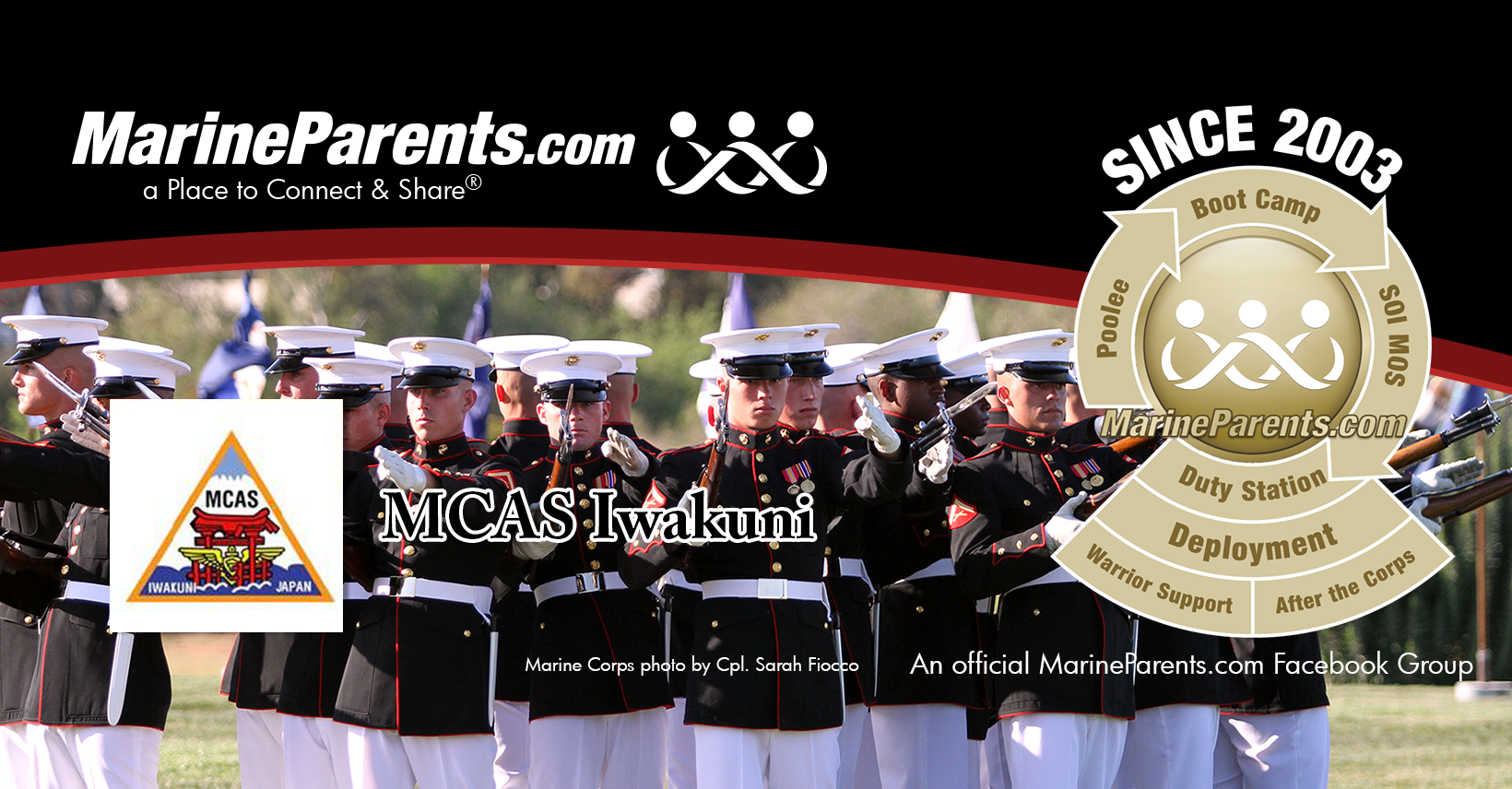 ---
Welcome to the Official MarineParents.com page for PDS MCAS Iwakuni.
Unit Information Page™
MarineParents.com has Unit Information Pages (UIP) that contain unit history and location, USMC contact information, and web sites for each unit. The following links are UIP's for units aboard this Permanent Duty Station (PDS):
PDS MCAS Iwakuni: Welcome
MCAS Iwakuni is a mission-ready air station, capable of providing continuous base-operating support for tenant organizations and follow-on U.S. and allied forces during training, combat or contingency (HA/DR) operations throughout the Indo-Asia Pacific region.
Marine Corps Air Station Iwakuni, Japan, is situated approximately 600 miles southwest of Tokyo. It is located in the Nishiki River delta at Iwakuni City, where it lies at the eastern end of Yamaguchi Prefecture, the southern end of the main island of Japan. The city is backed by the mountains and fronted by the Seto Inland Sea, and its northern part adjoins Otake City in Hiroshima Prefecture. Running from east to west, the Nishiki River is vital to the over 150,000 residents and the large number of factories in the city.
MCAS Iwakuni is home to approximately half of the 1st Marine Aircraft Wing that is headquartered on Okinawa, elements of the 3rd Marine Logistics Group, Fleet Air Wing 31 of the Japan Maritime Self Defense Force, and other units of JMSDF. At present the station has about 15,000 personnel, including Japanese national employees.
Information taken from https://www.mcasiwakuni.marines.mil/About/ on 6/4/2018.
A Place to Connect & Share®
We have an Official MarineParents.com Facebook Group for PDS MCAS Iwakuni. Click here to join now. Our Official Marine Parents Facebook Groups are run by volunteers who have gone through our training program. To help assure our groups are educational and on-topic, the volunteer Group Leader and volunteer Group Guides are the ones who will post topics in the group. The topics will be either educational or posts for members to have a Place to Connect & Share®. You are welcome to ask your questions or post your comments to any thread posted by the Group Leader and Group Guides.