Care Packages for Deployed Marines: Shipping Methods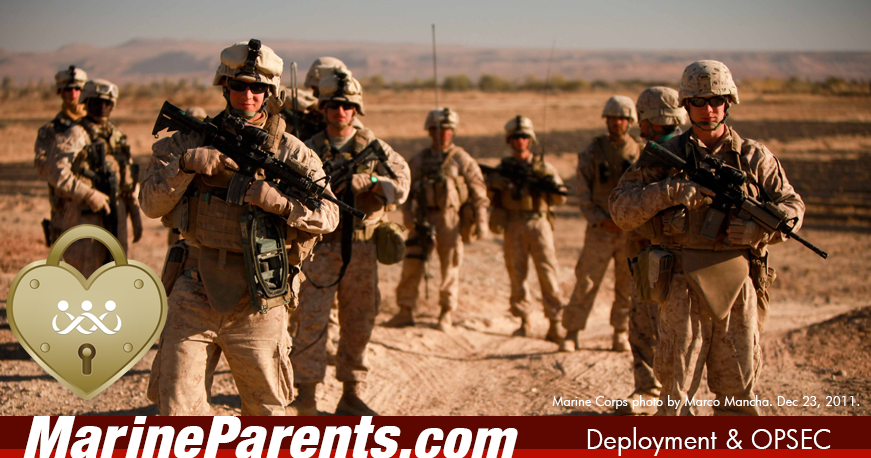 ---
Care packages are a great way to show your support of our Marines and the troops overseas.
Packages to your deployed Marine will need to be sent through the United States Postal Service (USPS) for delivery to a US-based military mail system. The rate you pay for postage is the same as domestic mail, not overseas mail. This equates to a significant savings.
Here's how it works. Once your package leaves the postal facility, it is shipped to a military installation on the east or west coast. From there, military mail takes over the transportation and delivery. That destination in the US, not the overseas destination, determines the shipping costs. Generally speaking, overseas zip codes (APO or FPO) beginning with a "0" are shipped from a military facility on the east coast; those beginning with a "9" are shipped from a military facility on the west coast.
If you are shipping from California to an APO/FPO 9xxxx zip code, you will pay a significantly lower rate than families on the east coast shipping to the same zip code. However if you are shipping to an APO/FPO 0xxxx zip code, your rate would be much higher.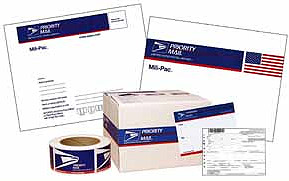 Flat Rate Boxes and FREE Supplies from the USPS
Most folks want to consider "Flat Rate" boxes for shipping care packages overseas because they are the same price to ship regardless of the weight. The boxes are provided free from the USPS; all you have to pay for is shipping. However, depending on where you live and what zip code you are shipping to, you may want to compare rates. Check with your post office. Click here to see the different boxes you can order.
Priority Mail vs. Parcel Post:
There are three advantages to shipping priority mail over parcel post. (Note: Flat Rate boxes are Priority Mail.)
Priority mail packages WILL arrive quicker at the APO/FPO mailing facilities
Priority mail and packages will have priority for loading onto military mail flights.
A priority mail package that is non-deliverable is returned to the sender without additional postage due, which is not the case with parcel post.
FedEx, UPS, DHL and Other Carriers:
There is some disagreement as to whether or not these carriers will deliver mail overseas. We have heard instances of FedEx delivering in Kuwait for instance, and we've heard folks complain that FedEx is unable to deliver to Iraq. Certainly these carriers may have service in non-combat areas of the world. Please check with each carrier if you feel a need to ship other than USPS and Military Mail.
*Please note that postal rates my change nationwide. Please check with your post office for exact shipping costs.