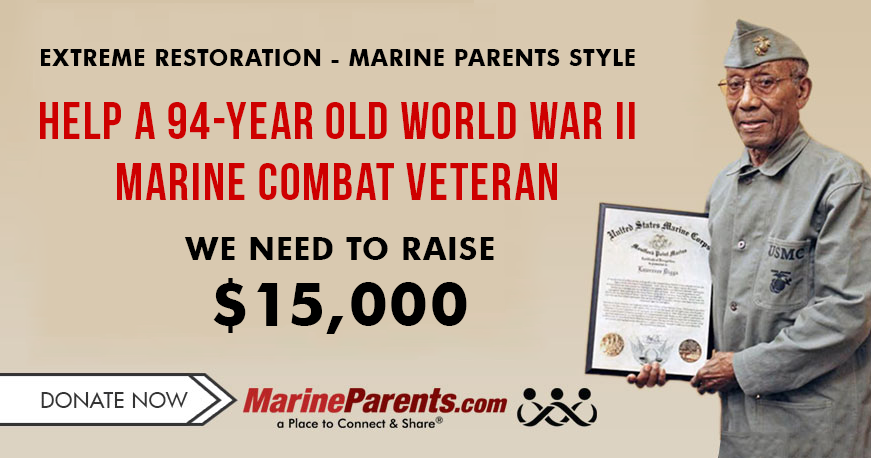 Help 94-year old World War II Marine Combat Veteran Larry Diggs
Added April 13, 2018
MarineParents.com needs your help raising $15,000 so we can restore the exterior of a 94-year old World War II Marine Combat Veteran's home. We have over 120 volunteers lined up to take on this work with a general contractor. This is an extreme restoration project that we'll power through in one day. You can be part of the success. Donate today.
Everything is in place to get the extreme restoration done on May 7, except the funds. Our volunteers are on board. Materials are ordered. Port-a-Potties are scheduled to be delivered. Camera crew is set up. Donated food is arranged. Donated transportation to the worksite is arranged. Let's get this Extreme Restoration done!
Click here to donate now.