Reporting COVID-19 Testing & Results Among Military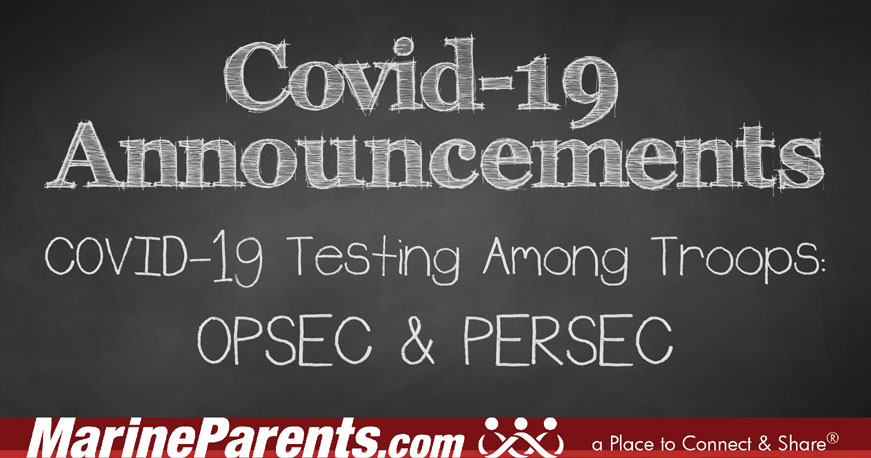 ---
Para leer en español, haga clic aquí.
PLEASE DO NOT SHARE SPECIFIC INFORMATION ABOUT TROOPS TESTING FOR COVID-19, INCLUDING YOUR LOVED ONES IN THE MILITARY.
We have a solid commitment to OPSEC and PERSEC in our organization, and we impart that same philosophy to members of our social media groups, on our informational websites, and in our newsletters. Today, it's imperative that we all understand how sharing information about troops testing for COVID-19 or the results of testing or the numbers of military personnel infected with the Coronavirus is a violation of OPSEC.
OPSEC is operational security as it relates to our military; PERSEC is personal security as it relates to individual military personnel. Information about our troop' readiness to defend our country is a violation of OPSEC. This includes information about COVID-19. Providing numbers, statistics, testing results, testing locations, whether troops have been tested or not, is a direct violation of OPSEC. Our enemy does not need to know how many military personnel have been tested. Our enemy ONLY needs to know that our country is ready to act and defend. Let the Department of Defense and the Pentagon make the decisions on what should and should not be shared about our troops and COVID-19.
During this time, PLEASE DO NOT disclose troop information you may have on social media, whether it's in a social media group, message board, on your own page or account, or among friends about military personnel being tested for COVID-19.
IN MARINEPARENTS.COM FACEBOOK GROUPS, the following applies:
If you are a member of any of our Facebook groups, our POSTING RULE 2: OPSEC and PERSEC now includes the following: discussion or speculation on the numbers of troops or location of troops being tested or having tested for COVID-19 will not be permitted. Posting COVID-19 testing results of military members will not be permitted. There are no exceptions to this rule. For obvious reasons, specific information about the health of our military forces is a direct violation of OPSEC.
Additionally, in our FACEBOOK GROUPS, stating information about any Marine or recruit, your own or otherwise, testing for COVID-19 as it relates to their job duties as a military member (whether the results are positive or negative) is a violation of PERSEC and will not be permitted. Discussions of COVID-19 within your family are permitted as long as you do not identify the individual and do not state military affiliation.
CARRY THIS WITH YOU TO ALL SOCIAL MEDIA PLATFORMS
Help keep our troops safe. Please take this philosophy with you to other social media platforms and Facebook groups you may be involved in. Other groups may not understand the significance of this, but you'll want to personally follow our guidelines regardless of folks who may not fully understand OPSEC. To learn more about OPSEC & PERSEC, click here.
FROM THE DEPARTMENT OF DEFENSE
Monday, March 30, 2020: Pentagon spokeswoman Alyssa Farah said in a statement "As we continue to grapple with the novel nature of COVID19, we are constantly assessing and adapting not only how we respond to combatting the virus, but also how we share critical public health information with our communities." Farah also said "We will not report the aggregate number of individual service member cases at individual unit, base or Combatant Commands. We will continue to do our best to balance transparency in this crisis with operational security."
If you are interested in joining one of our FACEBOOK groups, please click here to find a group that fits for you and your recruit or Marine's career stage in the Corps.
---
Written by David Ogden, Sgt. USMC '11-'16.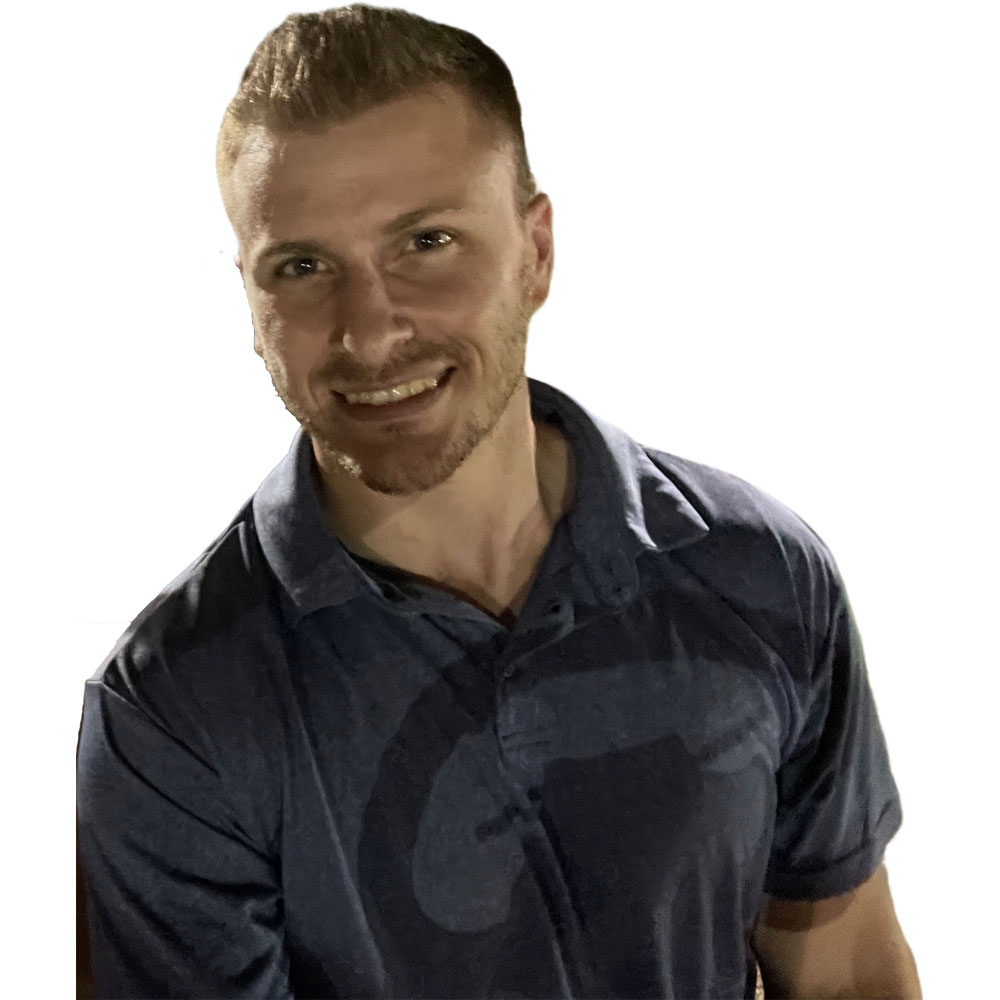 David was a Sergeant with the United States Marine Corps from 2011-2016. He is a combat veteran. He has worked at Marine Parents as a writer since he left the Marine Corps. He is currently in college and writes for the organization full-time. Click here to read more about the author.