MarineParents.com Provides Disaster Relief to Two Families in Puerto Rico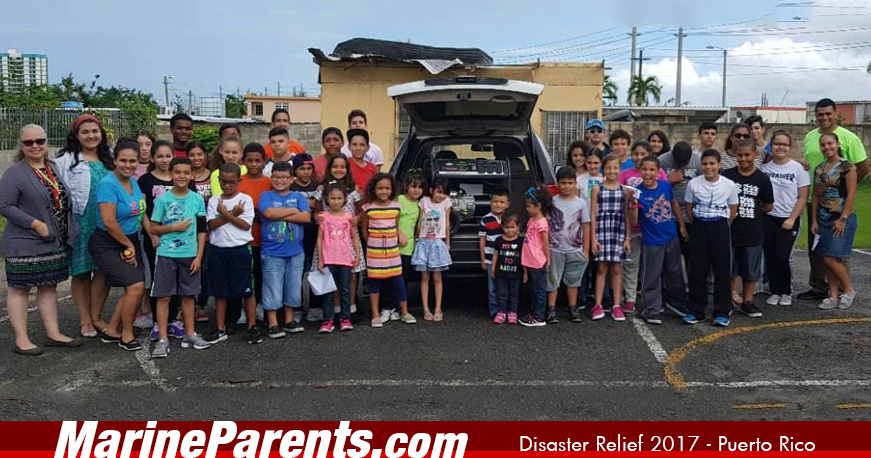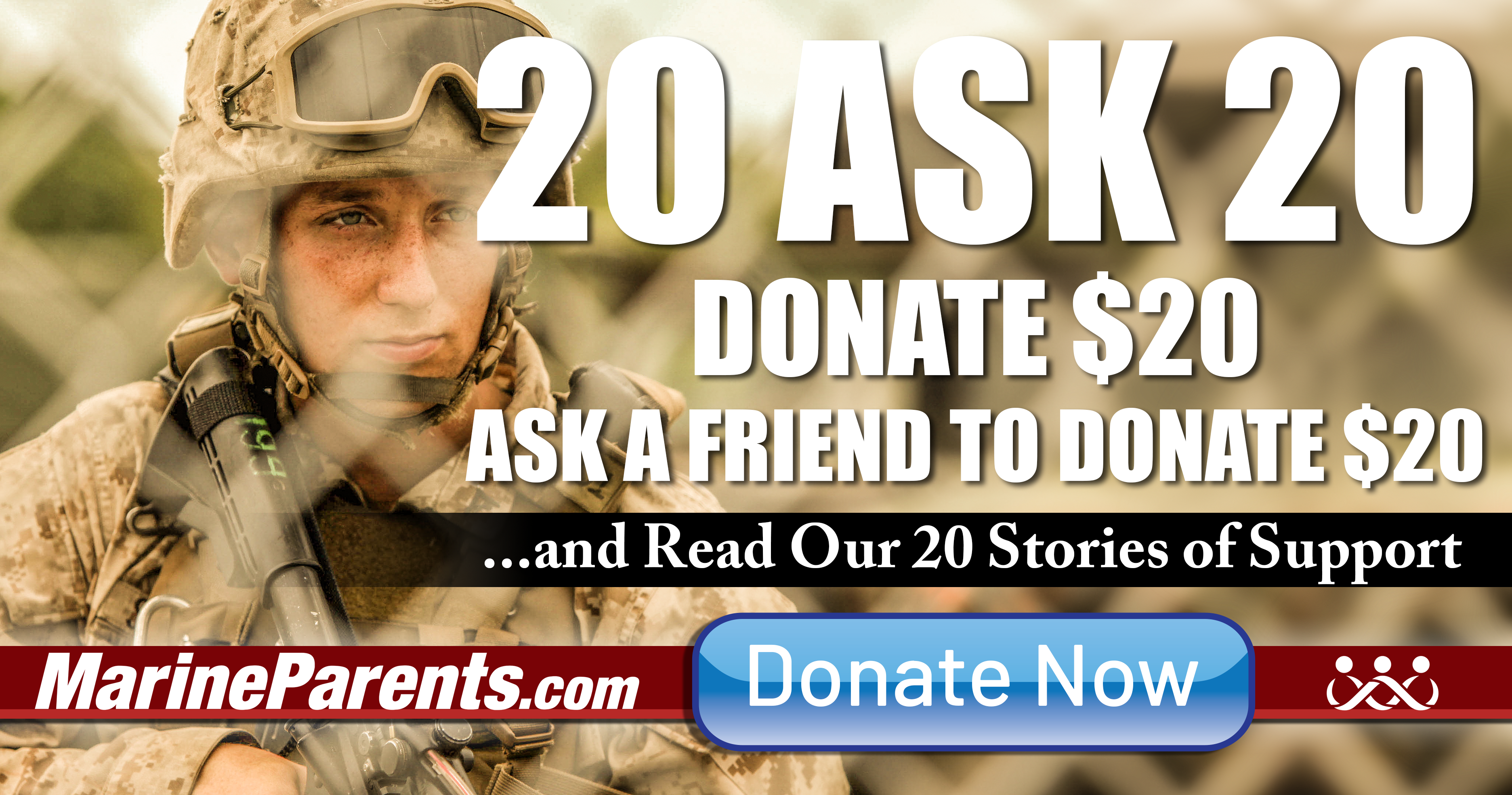 With your help and donations, we ARE making a difference. We hope you'll donate and read our stories of support through the years.
Support Stories Through the Years
Our Current Fundraiser
We here at MarineParents.com have always been committed to helping those who sacrifice so much for us. When the series of devastating hurricanes began in the Atlantic and the Gulf in August 2017, MarineParents.com began a disaster relief fundraiser. We were able to raise $5,110 to help families who applied for assistance. This gave us the opportunity to provide disaster relief to two Marine families in Puerto Rico who were affected by Hurricane Irma in September 2017.
Puerto Rican Marine Mom Gets to See Her Son Graduate After Hurricane Irma
At the beginning of November 2017, a woman named Iris B. Santiago Torres traveled to Parris Island, South Carolina to see her son graduate from Marine Corps Recruit Training on November 3. However, when Iris arrived in Parris Island, she was informed that her son had been moved to a new company and was graduating on November 17. Due to the damage caused by Hurricane Irma, communication in Puerto Rico was still very minimal and Iris was not able to be notified of her son's change in graduation date before she traveled to Parris Island. Iris already had her return flight scheduled, and would be unable to afford additional expensive plane tickets for another trip back to Parris Island and back home.
We knew that we could provide some assistance to Iris, in this already difficult time. We searched for plane tickets to help Iris fly back to Parris Island for the November 17 graduation, and after a week of searching we found the very last ticket available. Iris arrived in time for Family Day and got to hug her son on graduation day. Such a great moment for a deserving MoM and new Marine during a time of widespread devastation in their country.
We would like to thank one of our Spanish-speaking volunteers, for being our translator throughout this entire process. MarineParents is very honored to be able to make this happen for a Marine family in need.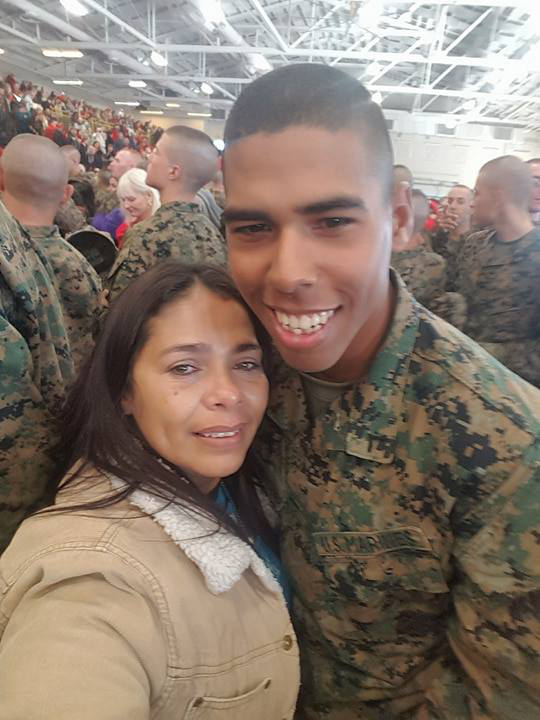 Iris and her son on Graduation Day at Parris Island
MarineParents Sends Generator to School Run by a Puerto Rican Marine Family
Our second form of disaster relief was helping a Marine family that runs a school which was without power weeks after the hurricane in Puerto Rico. Janise Santiago, a new Marine Mom and member of our Official Marine Parents Facebook groups, is a teacher at a small school called Kid's Kingdom Child Care & Learning Center in Puerto Rico. We found out that Janise's school had been without power for weeks after Hurricane Irma hit. Janise would use a generator to keep the electricity going at her house, but each day she would take the generator to the school for the kids, most of which had no electricity, water, or food at their own homes. There is a tax in Puerto Rico called the Hacienda Tax, which is a tax on any imports and requires the people to pay a 14% tax upon pick up of any goods imported. MarineParents sent a generator and a check to cover the taxes. After the school received the generator, Janise sent a message to us through Facebook with a thank you video from her and her students. We are so thankful for everyone that donated to our Disaster Relief campaign and that we could touch the lives of this Marine Mom's students.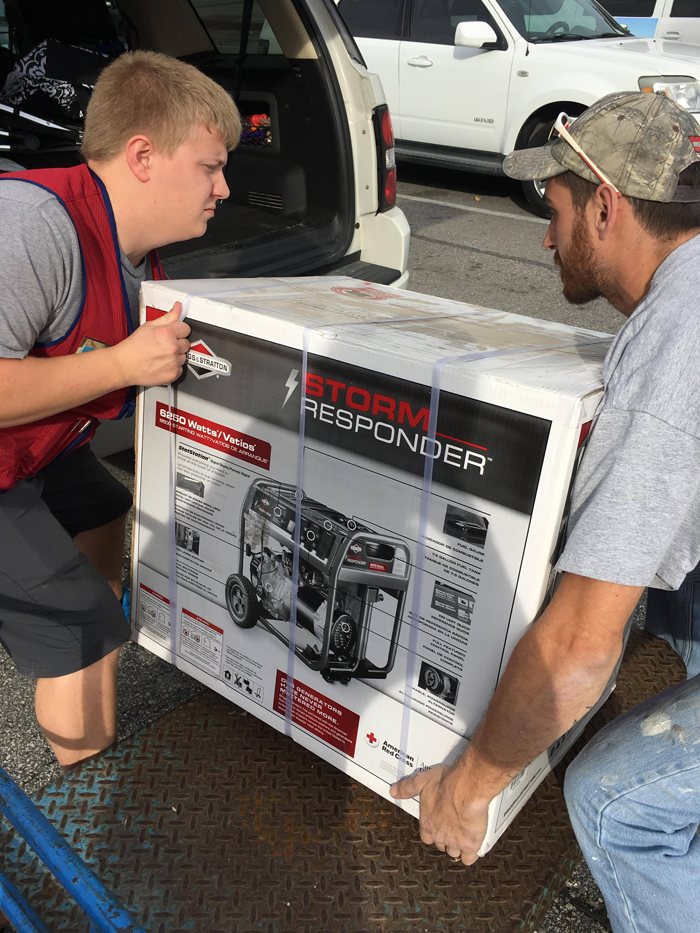 MarineParents staff purchasing the generator at Lowes.