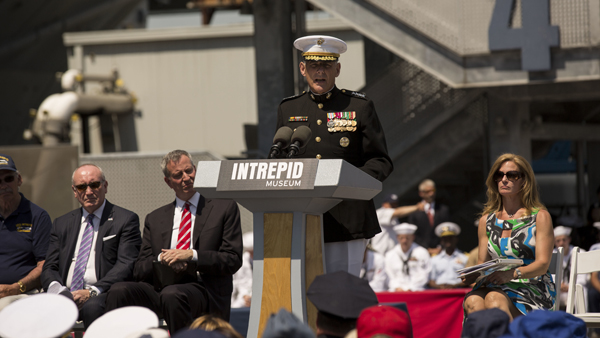 Four Star General, Gold Star Father
Added May 28, 2015
General John Kelly, head of U.S. Southern Command and one of the Marine Corps' three four-star generals, is also a Gold Star father. In a poignant Memorial Day speech during the Memorial Day Ceremony at Pier 86 in New York City on Monday, May 25, spoke to the audience about what it's like lose a loved one in war.
General Kelly became the highest-ranking U.S. military officer to have lost a child during the War on Terror after his son, Marine 1st Lt. Robert Kelly, was killed Nov. 9, 2010, while conducting combat operations in Sangin, Afghanistan.