Tweet
6 Years Volunteering? YES! 6 Years!
Ellen, Shannon, and Joan: W*O*W, Just WOW!!
Ellen Griffin, Shannon Perez, and Joan Mobley have been volunteering with MarineParents.com for over 6 years! Their dedication is incredible. Ellen is the Manager of our Community Relations Volunteers. Shannon is the Coach of Team Marine Parents and manages our Outreach Groups. Joan is the Coach of our 3rd Battalion San Diego Group team of volunteers. Tracy Della Vecchia, the founder of MarineParents.com recently said:
I am truly in awe of the time and energy each of these ladies puts into the organization. Their love for the organization and Marine family members shines through all of our work and volunteers every day.
It's completely impossible to share in writing how much we appreciate each of you and the good work you do for the organization, for Marines, and for family members. We depend on your leadership and knowledge to lead and teach our volunteers. Thank you, Ellen, Shannon, and Joan, for all you do and continue to do.
Read more about Ellen, click here.
Read more about Shannon, click here.
Read more about Joan, click here.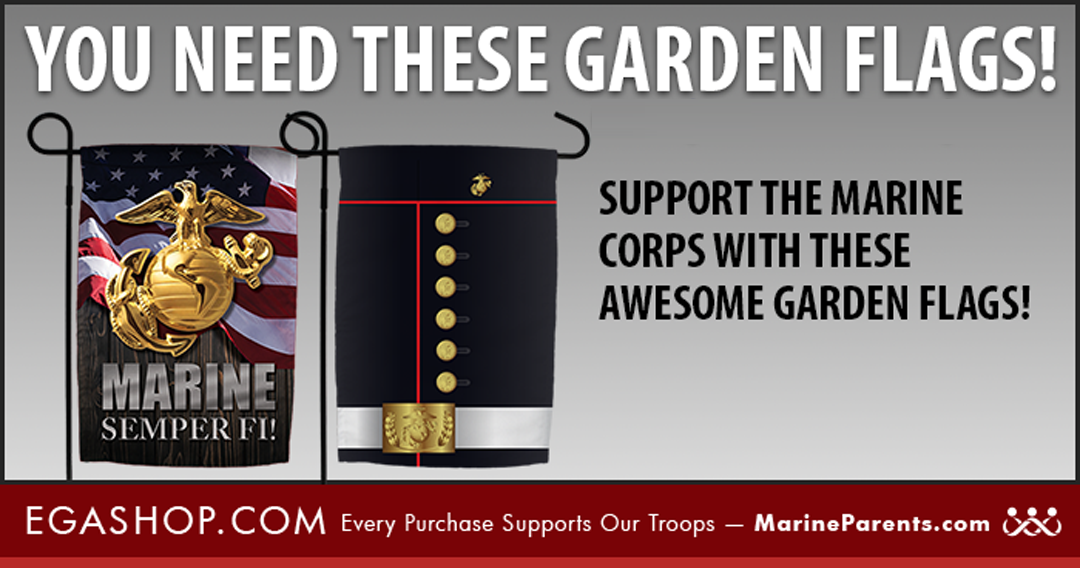 Marine Family: Show that Semper-Fi pride!
You need these garden flags! Several styles to choose from including holidays!