Meet Sokkun
a volunteer at MarineParents.com. Our volunteers work around the United States in a variety of capacities.
---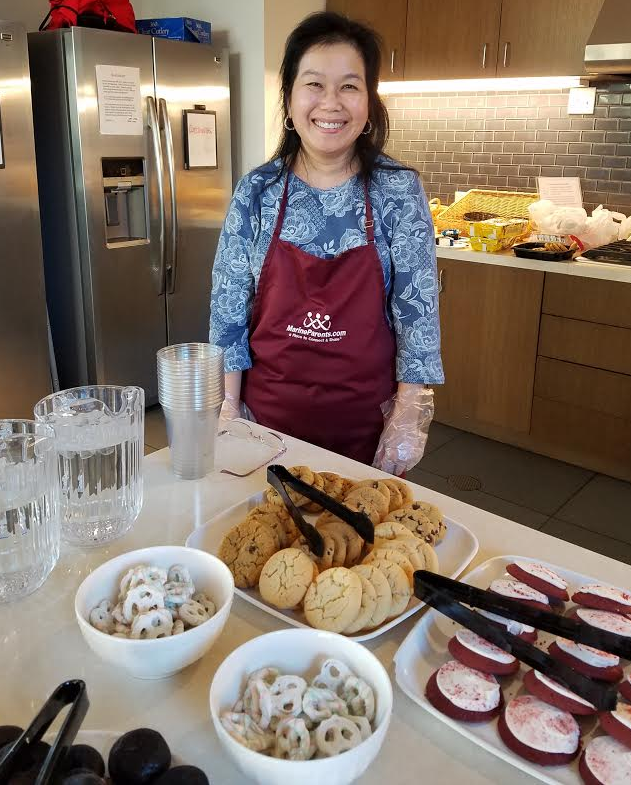 Sokkun
Marine Friend and Volunteer
Originally from California, Sokkun has been volunteering with WST-East for several years.
She graduated from UCLA Medical School in 1993 and did her residency in Family Medicine at Long Beach Memorial Hospital. She currently works in the women's health clinic at the DCVA Medical Center. Sokkun is married to an active-duty Army physician who frequently travels far from home. Sokkun and her husband have lived in multiple places including Pensacola, Florida, Dothan, Alabama; and Augusta, Georgia over the course of their careers. They have a son now in elementary school who is interested in chess, soccer, and Cub Scouts. Sokkun says she loves traveling and reading "anything I can get my hands on."
As a military wife, Sokkun says, "I know how isolating military life can be and how much families have to sacrifice." She joined the volunteers of WST East because she wants to help military families in need and to give back to the military community that she and her husband are a part. She is interested in using her professional background to educate families about chronic medical illness and healthy eating. She also speaks Khmer (Cambodian), which is a useful resource in our increasingly international community in the nation's capital.