Meet Mary Ann
a volunteer at MarineParents.com. Our volunteers work around the United States in a variety of capacities.
---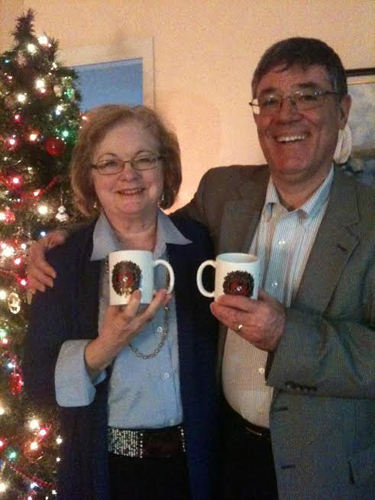 Mary Ann
Marine Parent and Volunteer
Total Volunteer Hours 1st & 2nd Quarter of 2018: 52! Mary Ann has been working with Marine Parents for more than a decade, after first discovering the organization in 2004. "I was looking for something meaningful to do with my time when my daughter was first deployed to Iraq as a Marine in 2004," Mary Ann said, "through a random computer search I came in contact with Marine Parents. I live very near Walter Reed Military Medical Center (at the time it was the Navy Hospital) and it seemed a perfect fit." At the time, both Mary Ann and her husband, Paul, were working full-time, so serving dinners with what was then Purple Heart Family Support (now the Warrior Support Team) on Sunday evenings fit their respective schedules quite well and both were "grateful" to have the opportunity to volunteer their time together. Over her tenure with the program, Mary Ann has seen numerous changes. Initially meals were served out of a conference room on the hospital's fourth floor, then from a hallway on the fifth floor, and now from the USO on the Medical Center campus. When the program began, hospital patients received meals from the hospital, but their families did not and there were no restaurants nearby that were open on weekends. "We definitely filled a big need," said Mary Ann. "In those early days when the hospital was filled with...wounded warriors and their families from all over the country, we heard many comments about how much the hot meal and the sympathetic conversation meant to those families in such a difficult situation." According to Mary Ann, now that the program is at the USO, it serves a different need. "Now we are serving military members who are at the hospital mostly on an extended outpatient basis," she said. "Often, they bring along their family members or caretakers. Some have 3 or 4 children with them every time. When possible we take some of the dinner over to the hospital's Behavioral Health floor."
"It is funny how time connects the different areas of our life," Mary Ann said. "My Girl Scout troop volunteered at the Navy Hospital during the Vietnam war. I would not have imagined myself there again as an adult volunteer but here I am!"