Tweet
Congratulations to Susan Hughes, our newest Volunteer!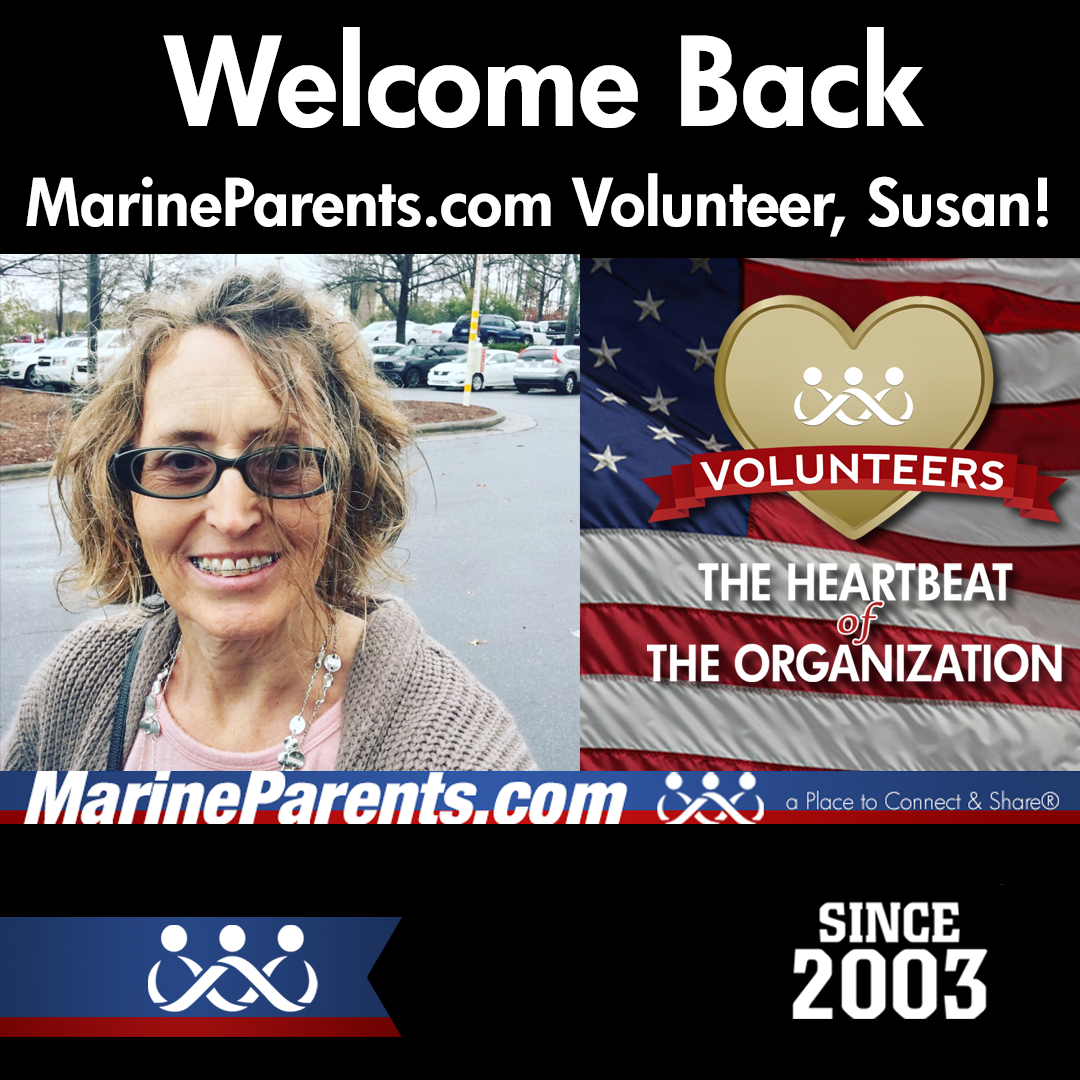 Susan completed 40+ hours of training and mentoring!
CONGRATULATIONS to Susan Hughes who recently completed 40+ hours of training. Susan has returned as a volunteer after having to take time away. We are so excited to have her return as one of our newest volunteers for the official MarineParents.com Facebook Groups in support of our Marine Corps family members and a place to connect and share®!
Congratulations, Susan, and welcome back!
Posted on 1/6/2023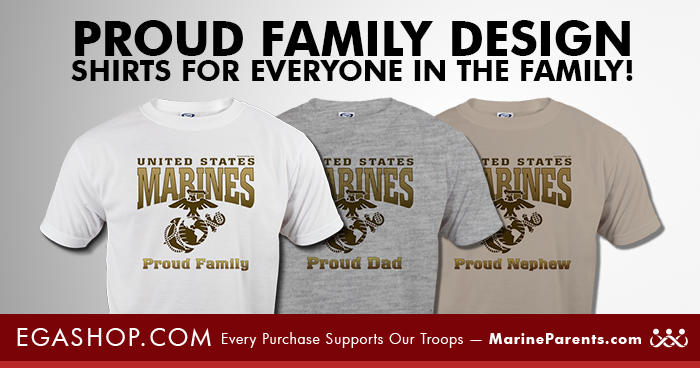 LET YOUR PRIDE SHINE WITH FAMILY DESIGNS!
OUR FAMILY DESIGNS ARE THE PERFECT WAY TO SUPPORT YOUR SERVICE MEMBER! What better way to show that you care than by what you wear? And don't forget to pick up extra for the whole family! OOH-RAH!