Tweet
Subic Bay Closes
November 24, 1992, in Marine Corps history.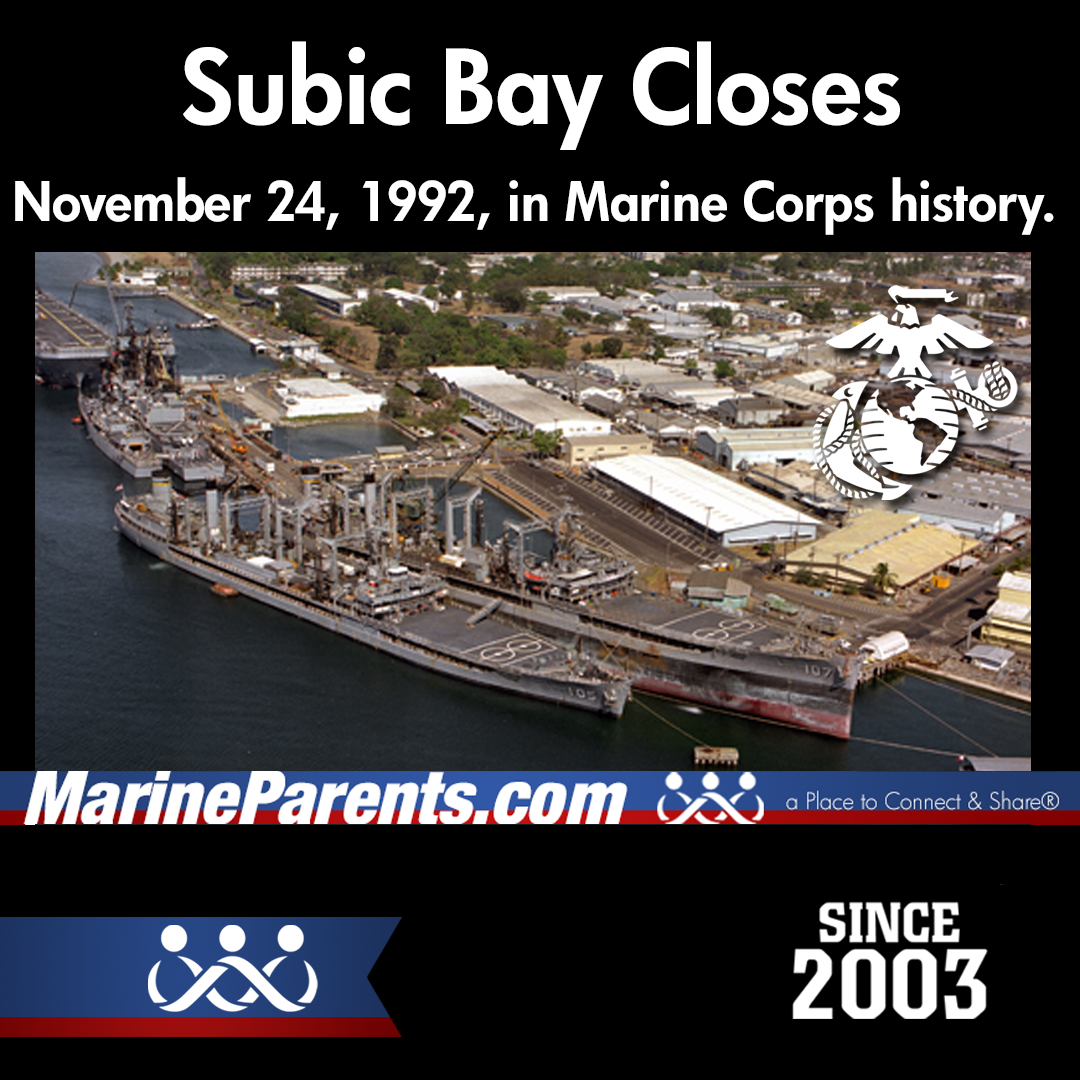 Posted on 11/24/2022
On November 24, 1992, Marines lowered the flag at the Subic Bay U.S. Naval Facility in the Philippines for the last time. The lowering took place during ceremonies to turn over the facility to the government of the Philippines, ending almost a century of U.S. presence in the country.
*Image info: The U.S. Military Sealift Command fleet oilers USNS Mispillion (T-AO-105) and USNS Passumpsic (T-AO-107) moored at the Naval Ship Repair Facility, Subic Bay, Philippines, on 2 January 1987.
(image from DefenseImagery.mil)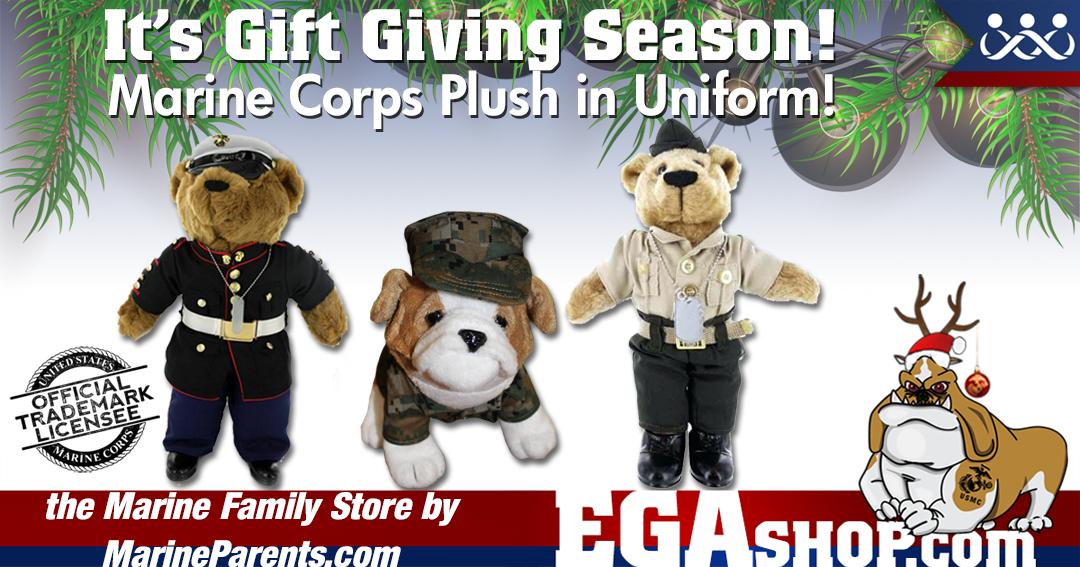 Marine Corps Plush in Uniform
Just in time for the Christmas gift-giving season!