Tweet
MPTA Helps Marine Mother, Lydia, Attend Graduation
Thank you Marine Parents Travel Assistance!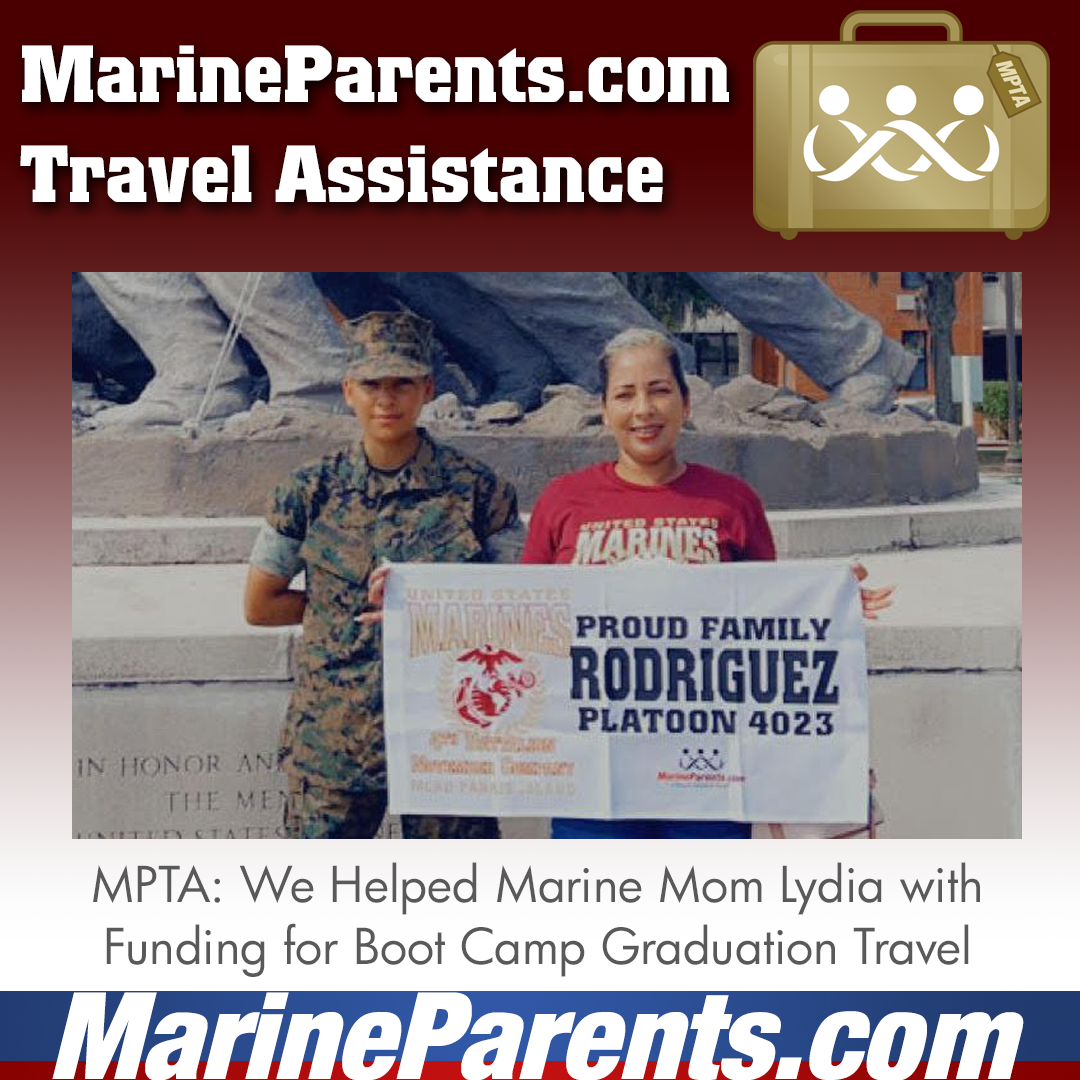 Posted on 6/10/2022
On Friday, June 10, 2022, Marine Parents Travel Assistance sent Lydia, Mother of a recruit, to Parris Island for the recruit's graduation from November Company to become a Marine.
First of all, I want to thank all of you who donated so that I could be at my Marine's graduation. I am very happy because without your help I would not have been able to attend. God bless you all.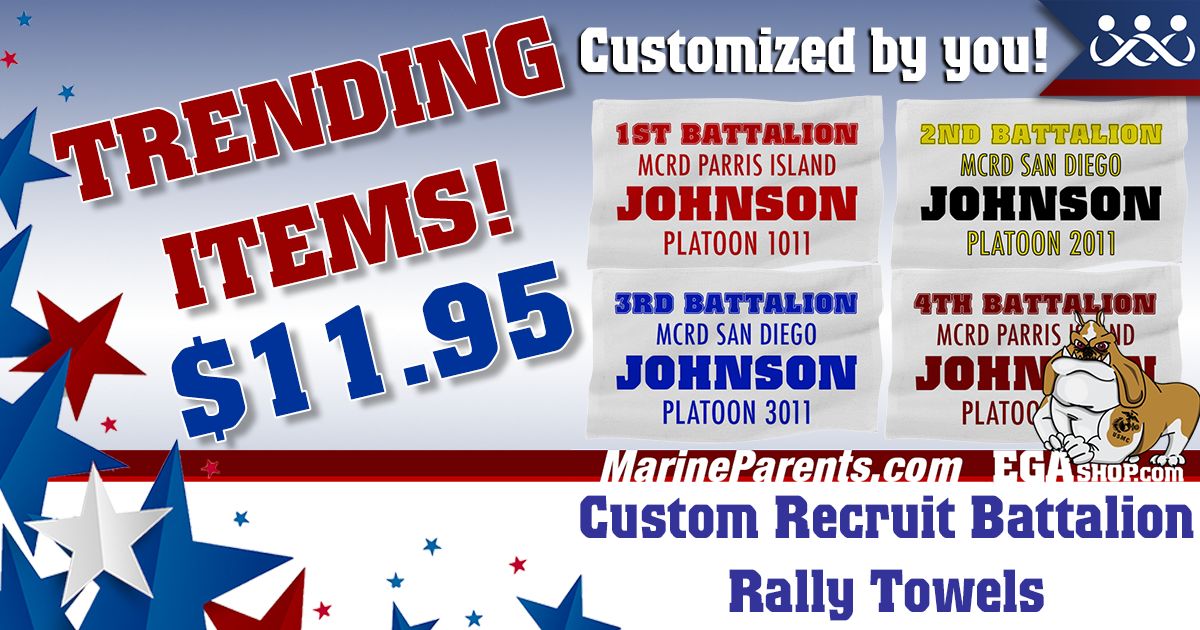 CUSTOM RECRUIT BATTALION RALLY TOWELS
Cheer on your Recruit at graduation with these CUSTOM battalion rally towels!