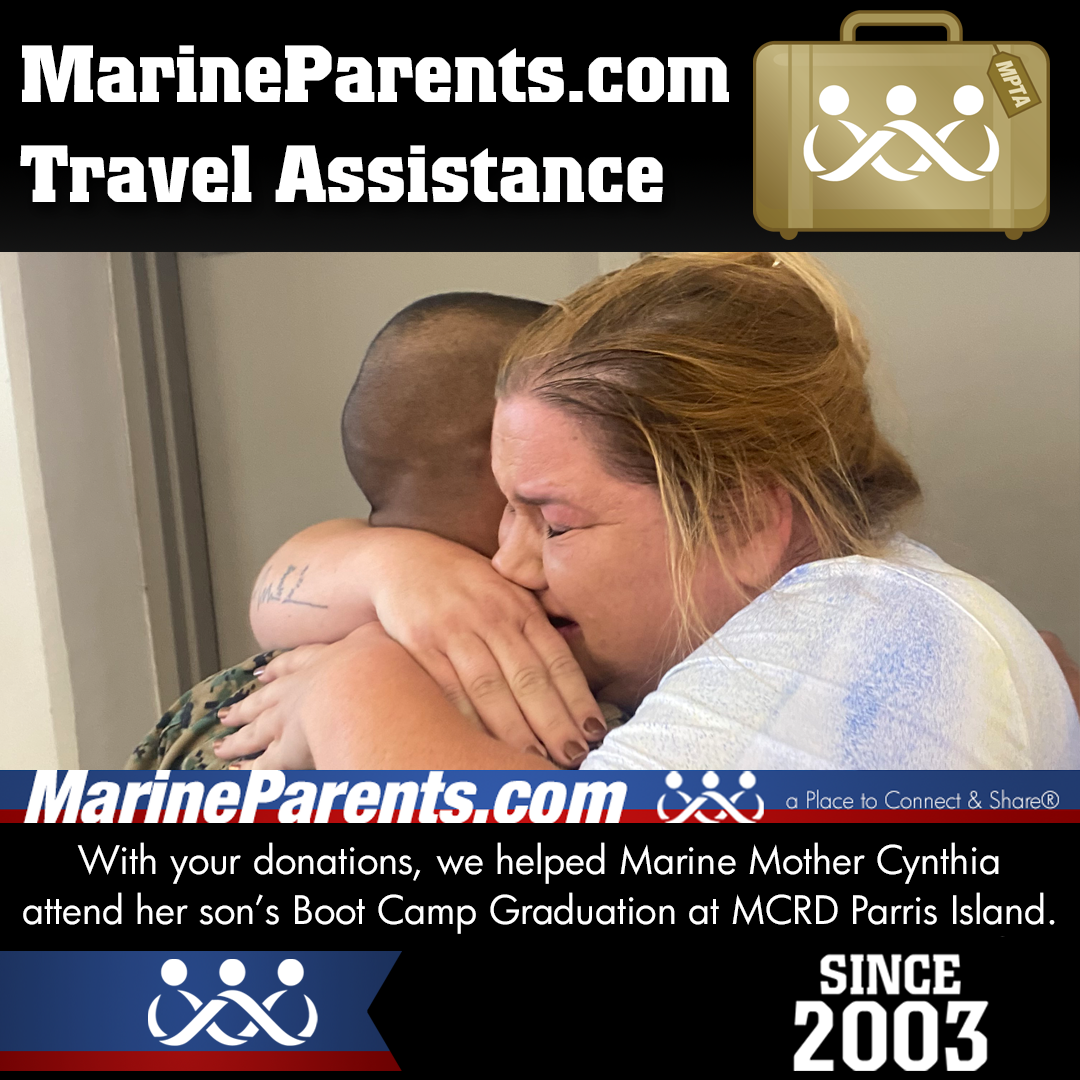 Marine Mother, Cynthia
Friday, May 5, 2023
Marine Parents Travel Assistance sent Cynthia, Mother of a recruit, to Parris Island for the recruit's graduation from Mike Company to become a Marine.
If you would like to help another family member attend their recruit's graduation, click here to donate.
This hug is my absolute favorite picture of my life! Circumstances changed surrounding graduation and leave several times due to an injury. In the end, my Marine graduated and we ended up getting to spend the weekend together in Beaufort. He was not able to come home for leave due to the injury but the travel assistance helped so much since we were faced with extra days of food and lodging that were totally unexpected. I cannot thank you all enough for easing the burden a little! Thank you!