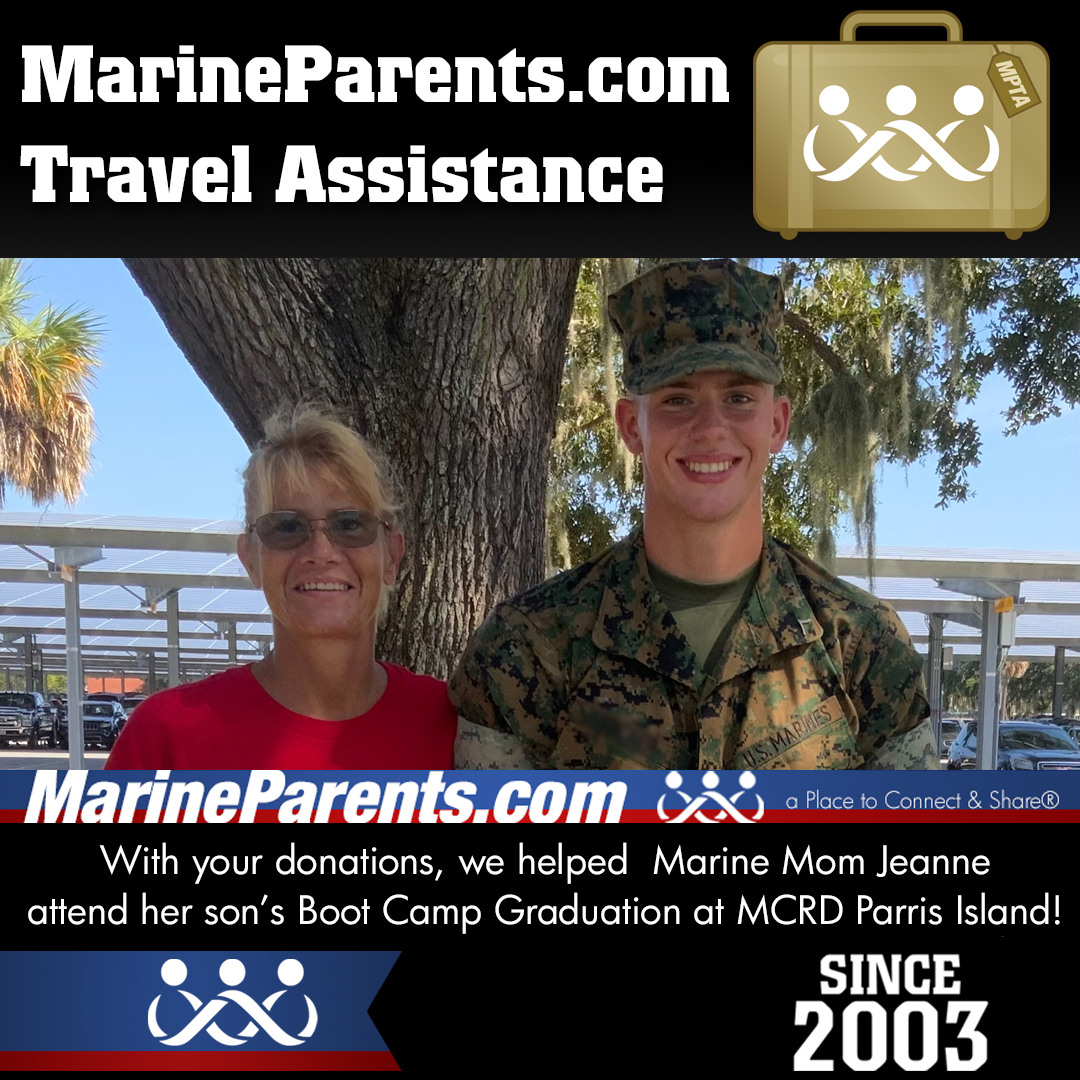 Marine Mother, Jeanne
Friday, September 23, 2022
Marine Parents Travel Assistance sent Jeanne, Mother of a recruit, to Parris Island for the recruit's graduation from Alpha Company to become a Marine.
If you would like to help another family member attend their recruit's graduation, click here to donate.
The whole experience of going to Parris Island for my son's graduation was amazing! Graduation was the 2nd best day of my life besides giving birth to him! He was an Honor Graduate and Guide for 1069! Thank you so much for your support! I am so thankful I was able to be there!