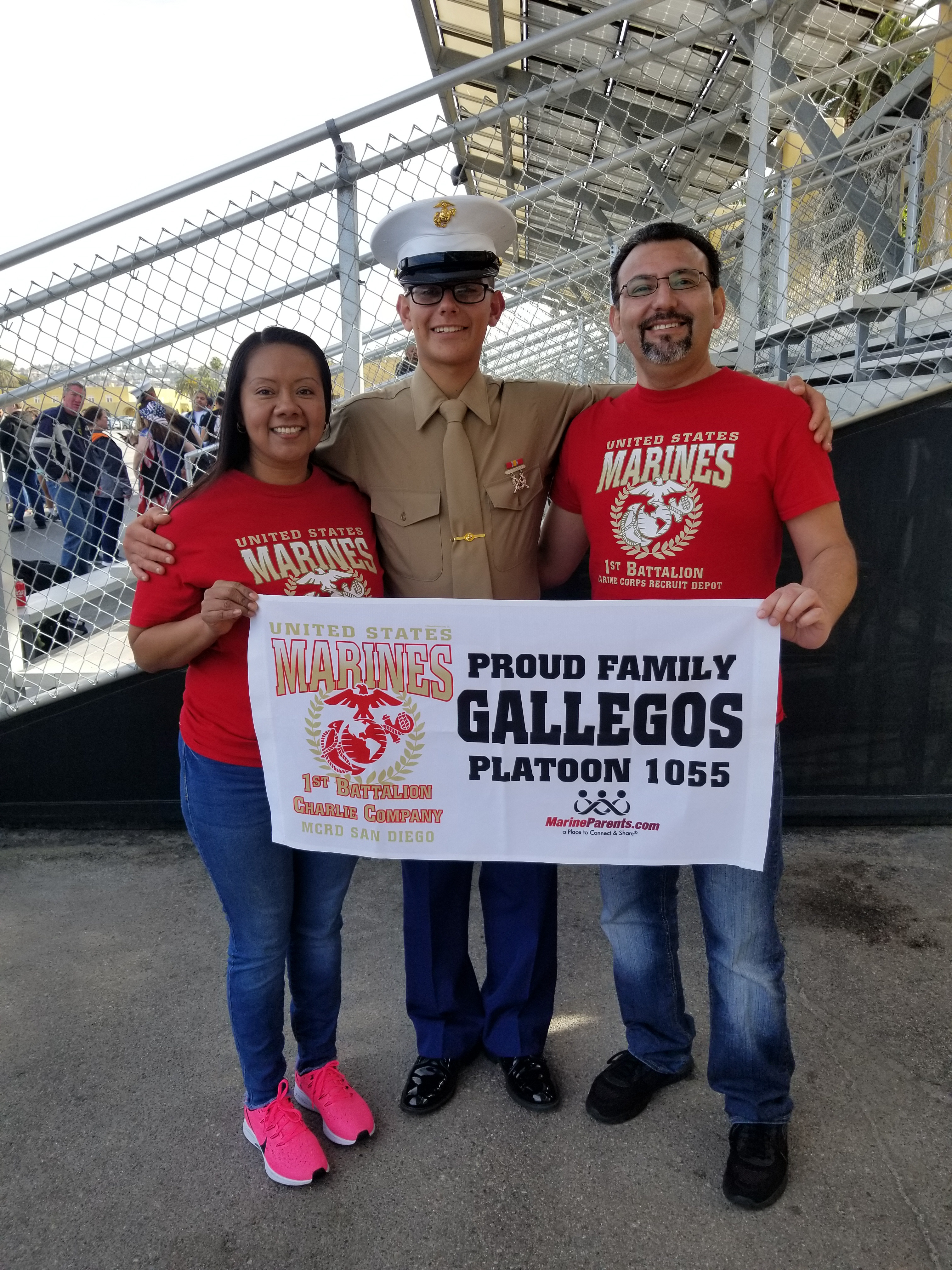 Marine Father, Francisco
January 24, 2020
Marine Parents Travel Assistance sent Marine Father, Francisco, to San Diego, where he watched his son graduate from Charlie Company and become a Marine.
If you would like to help another family member attend their recruit's graduation, click here to donate.
We are very proud of my son for becoming a United States Marine. Thank you so much for helping us be with him during this special moment. He noticed us right away during graduation with the banner you sent us. The T-shirts were great, we loved them. Again, my husband and I would like to thank MarineParents.com for all the assistance and support. Being there for my son Edrian during family day and graduation meant the world to us and we cannot thank you enough for your assistance. Thank you, thank you, thank you! Oorah!