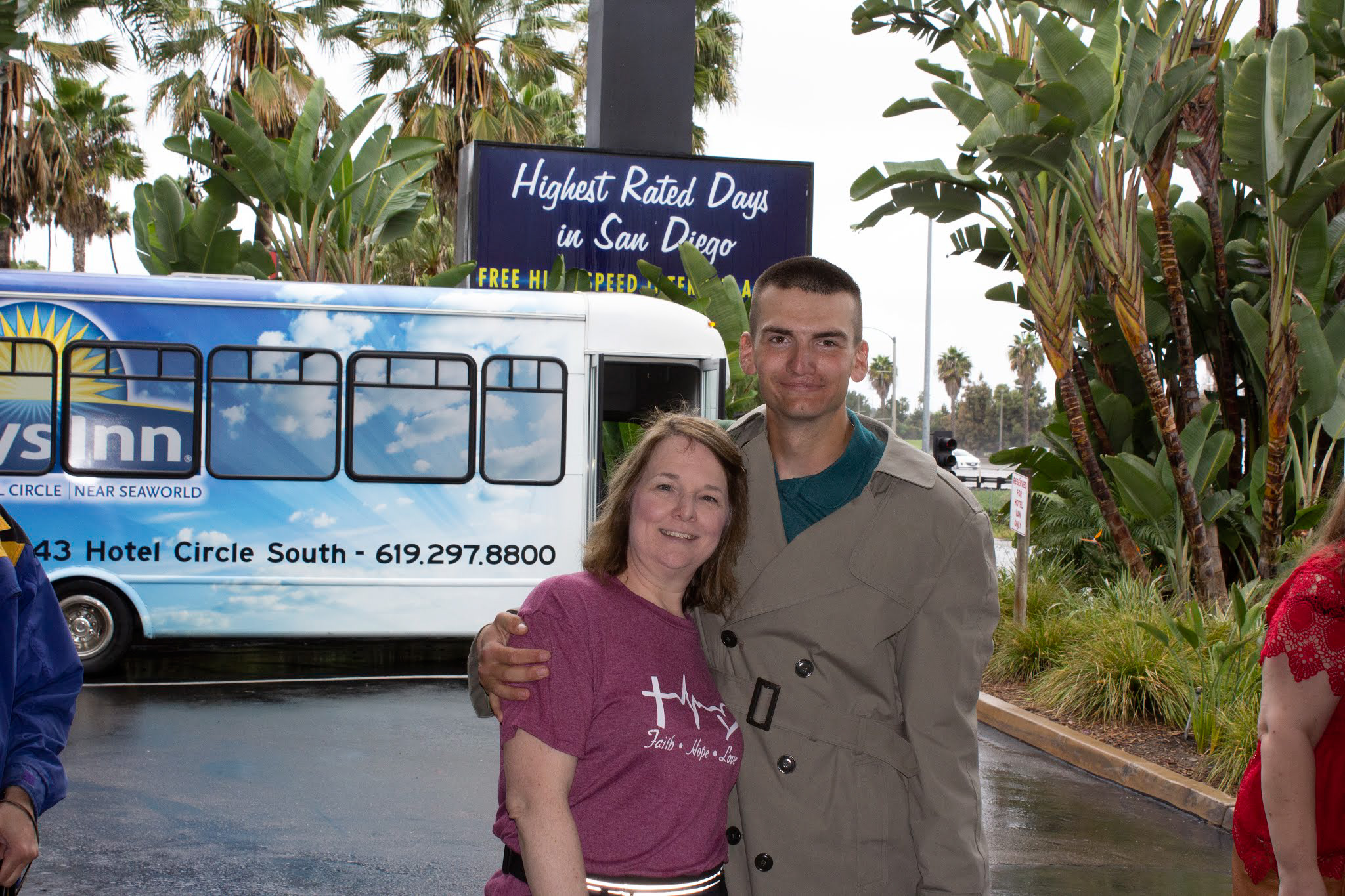 Marine Mother, Dawn
March 13, 2020
Marine Parents Travel Assistance sent Marine Mother, Dawn, to San Diego, where she watched her son graduate from India Company and become a Marine.
If you would like to help another family member attend their recruit's graduation, click here to donate.
We are truly grateful that Marine Parents helped us with our travel expenses so that we were able to travel to San Diego to see our new Marine. Unfortunately, graduation was canceled and we were unable to attend graduation. We made the best of the situation, picked up our Marine and spent time with him. At this time we are in a pickle due to having to self-quarantine in Kansas upon our return. Please keep us in your thoughts and prayers. Thank you for all your help!