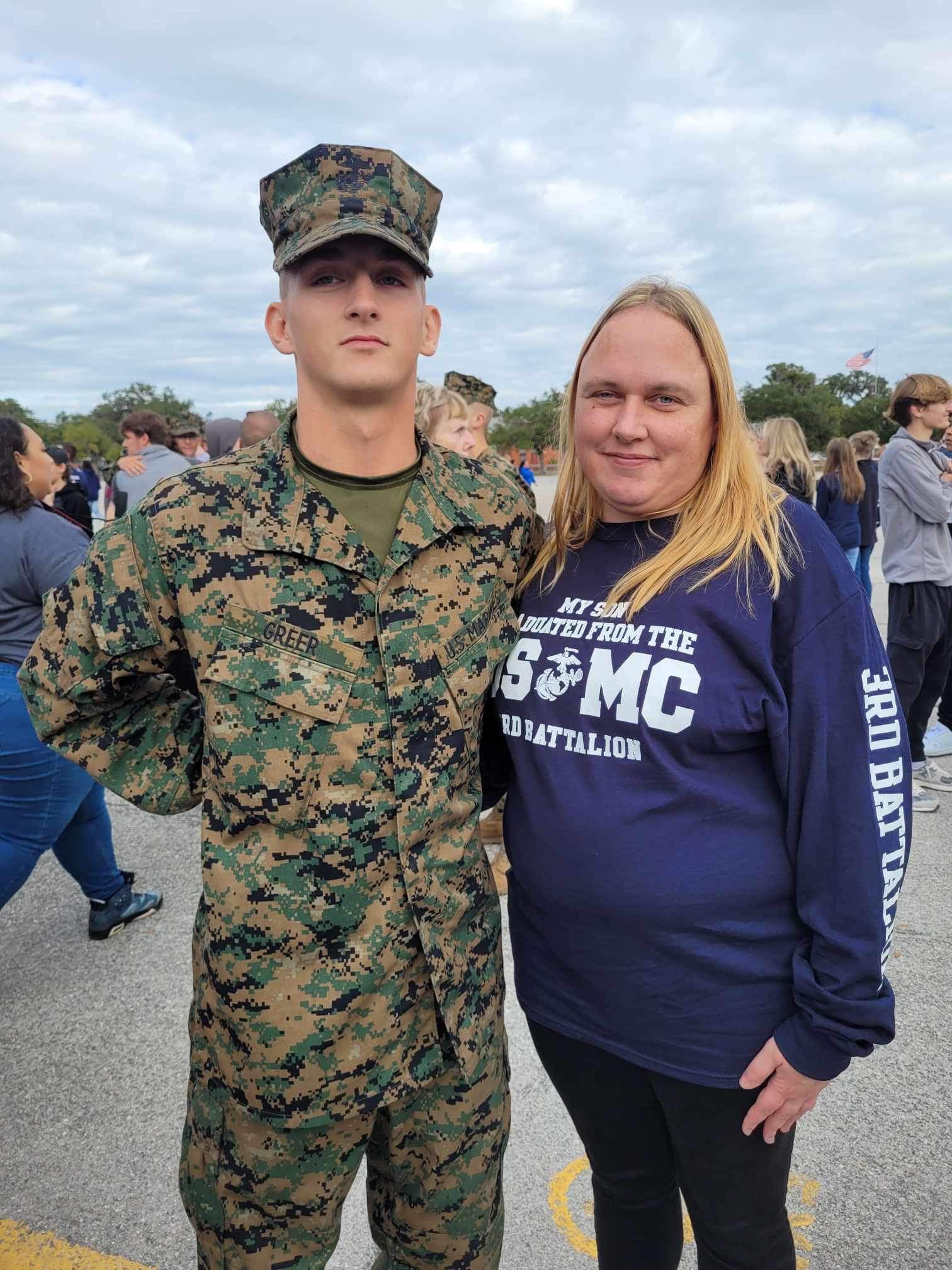 Marine Mother, Melissa
Tuesday, November 21, 2023
Marine Parents Travel Assistance sent Melissa, Mother of a recruit, to Parris Island for the recruit's graduation from Lima Company to become a Marine.
If you would like to help another family member attend their recruit's graduation, click here to donate.
The assistance meant the world to me! Getting to see my son who I hadn't seen in 13 weeks was wonderful! Between surgeries and recoveries, I was a mess trying to get the means to see him. Thank you for the help. You all are my family now.