Tweet
MPTA Helps Marine Mother, Kathia, Attend Graduation!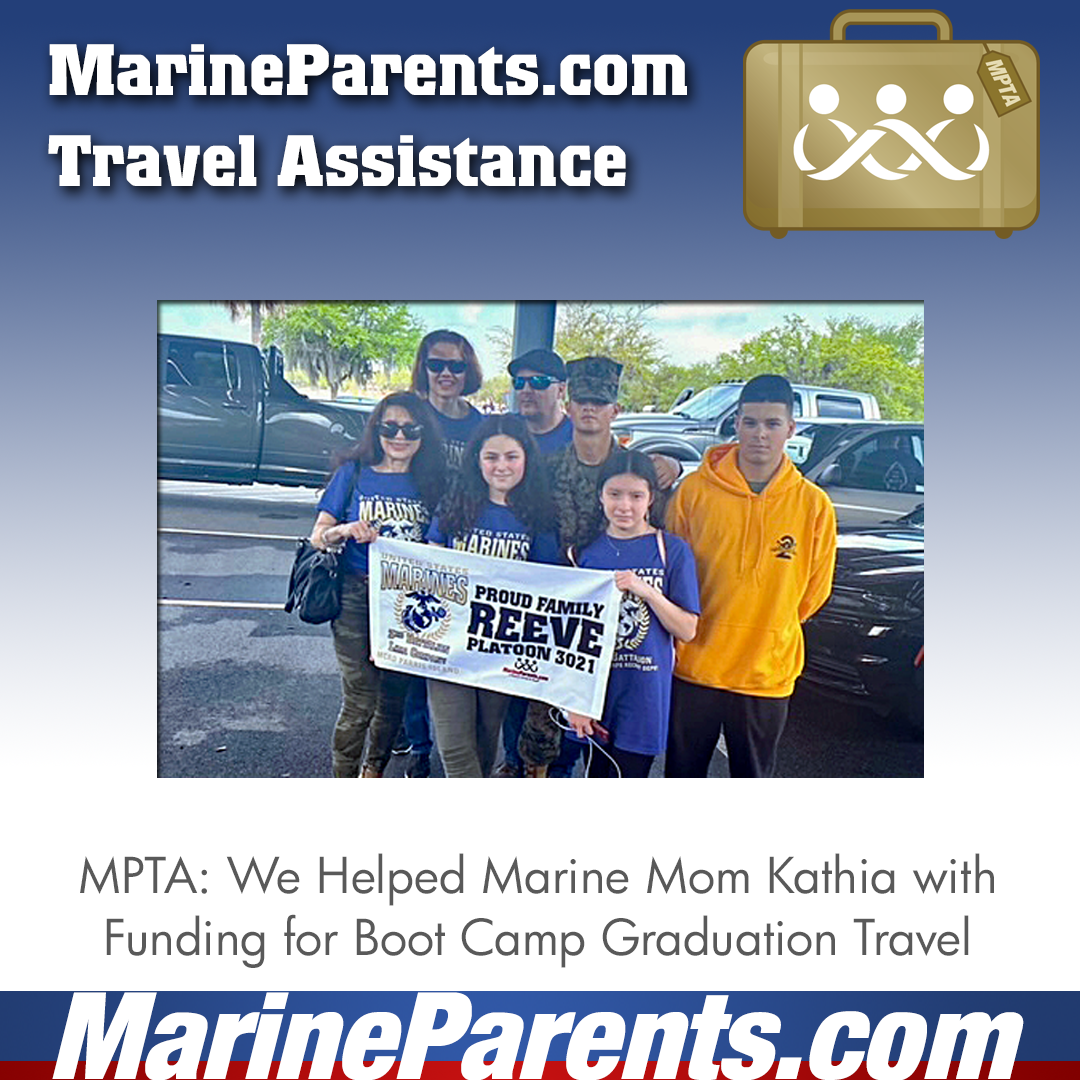 Thank you Marine Parents Travel Assistance!
On Friday, April 8, 2022 Marine Parents Travel Assistance sent Kathia, Mother of a recruit, to Parris Island for the recruit's graduation from Lima Company to become a Marine.
I want to sincerely thank MarineParents Travel Assistant Program for giving me assistance that helped me see my younger son graduate as a new Marine at Parris Island. Thank you for your generosity. This means a lot to my family in these hard times. With the unexpected expenses that came up recently, I didn't know what I was going to do. My son, my new Marine, started this journey in November 2021. Sadly, an injury made him stay in the hospital for rehabilitation and after 5 weeks he was assigned to Lima Co, Platoon 3021. He did his best to graduate and despite all the odds, he made it, never ever giving up. I'm so proud of him for his courage and determination. I'm a proud Marine Mother. Your financial help saved me from having to take on more debt that would have been difficult to repay. I'm a single mother. I am indebted to you for your generosity. Thanks for all that you do! Thank you for being who you are. Semper Fi!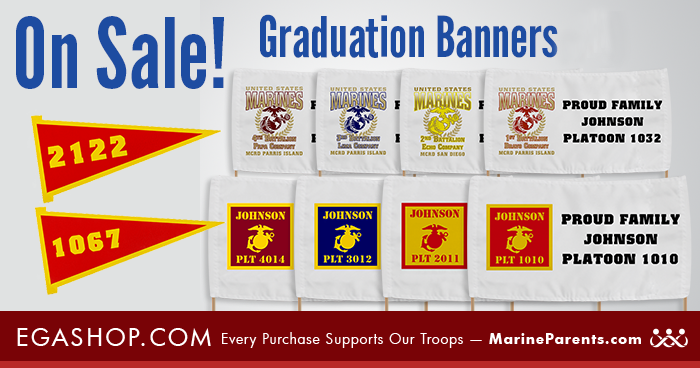 Get Your Graduation Banners & Pennants Here!
Celebrate your Marine's graduation with these customizable banners and pennants! On sale today only! OOH-RAH!