The page you're looking for is no longer available.
It's like a typical Marine Corps Field Day—we've been cleaning things up and moving everything around! Try one of the following links instead or browse our 2021 FLIP BOOK.
General Information
Things To Do
Get Social
Outreach
Learn About the Marine Corps
Your Marine's Career
We're here for you during all stages of your Marine's career in the Marine Corps. Read more...
STAGES: Boot Camp and Schools
STAGES: During Service
STAGES: After the Corps
MarineParents En Español
La página que está buscando no está disponible. Muchas páginas del sitio web MarineParents.com están traducidas al Español. También tenemos grupos oficiales de Facebook de MarineParents.com para miembros de la familia de Marines y reclutas de habla hispana. Siga este enlace para obtener más información:
Our printed handbook is now an E-book with tons of information and links to our websites. It's a great introduction to the organization and our services for Marines and their family members.
Click here for English
Haga clic para Español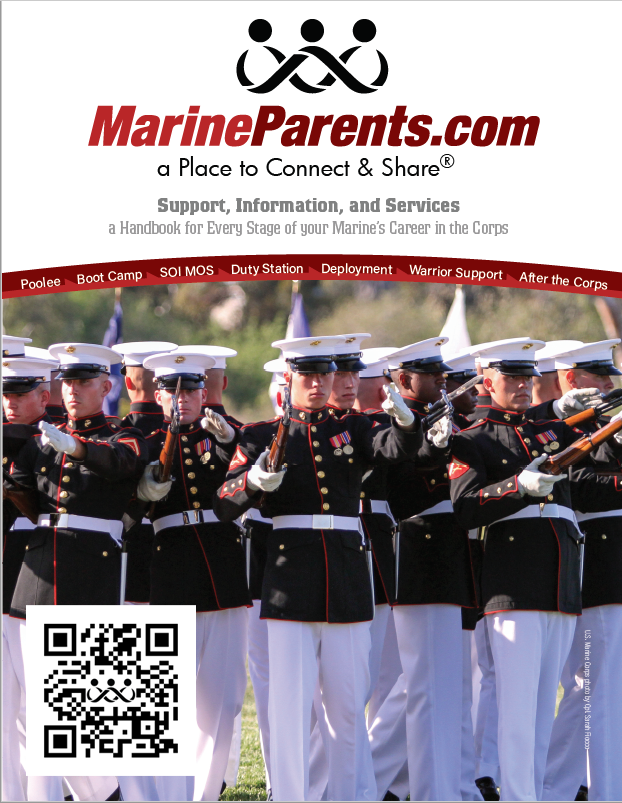 The EGA Shop
Three Reasons to Shop with Us:
We are an Official Trademark Licensee of the united States Marine Corps. Royalty fees support Marine Corps morale programs.
As a nonprofit corporation, 100% of the proceeds support our outreach programs which support Marines and Marine Corps families like yours.
We have great Marine Corps products and Marine T-shirt designs for every member of your Family.
Click a link to start shopping: