Marine Corps Store Sales, Specials, and Coupons!
Shop where the proceeds support our troops! Are you looking for the latest and greatest in Marine Corps family shirts and designs? Show your pride in YOUR MARINE with a family t-shirt, a garden flag, and other memorabilia. Shout out your pride in your Marine today! (Every now and then we add in a coupon or reduced-price shipping! Bookmark this page and visit often for the best Marine deals!)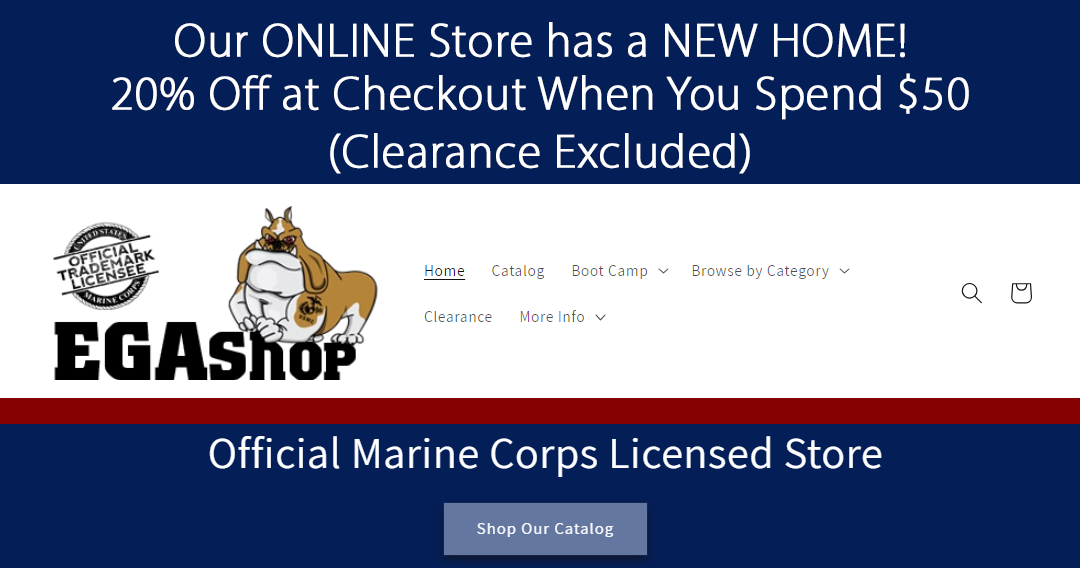 20% Off at Checkout When You Spend $50 (Clearance Excluded)
The EGA Shop, our Marine Corps Store, has a new home! It's faster and easier than ever. We're offering 20% off on orders of $50 (excluding clearance items). Come check out our new look! Ooh Rah Marine Corps Shopping!
https://marineparents.com/specials/egashop.asp?ID=100
---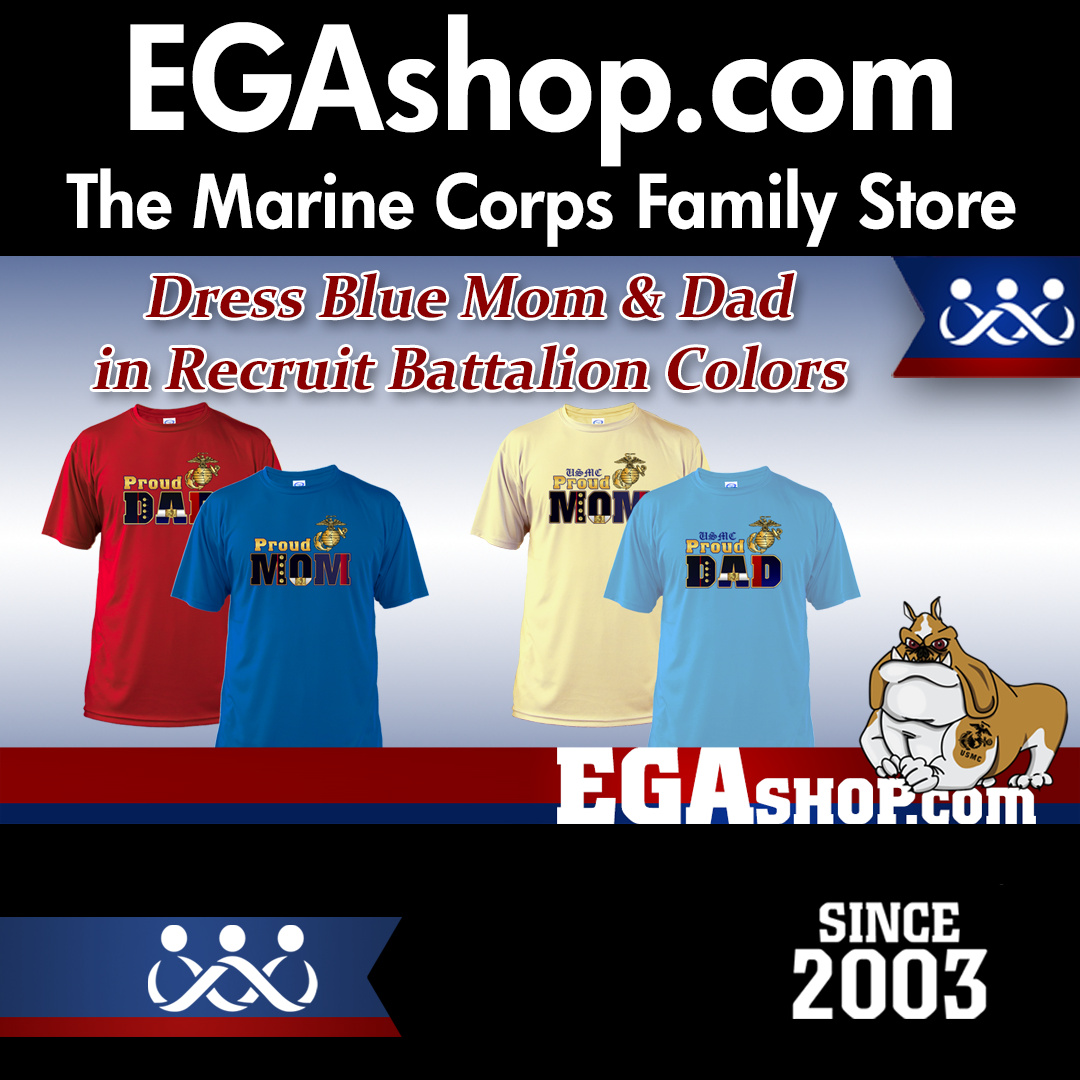 THE Shirt to Wear AFTER the Crucible!
Show your pride in your MARINE and wear this PROUD MOM or PROUD DAD dress blue design shirt after your recruit competes the Crucible! Available in battalion colors to wear during the moto run on Family day, too!
https://marineparents.com/specials/egashop.asp?ID=90
---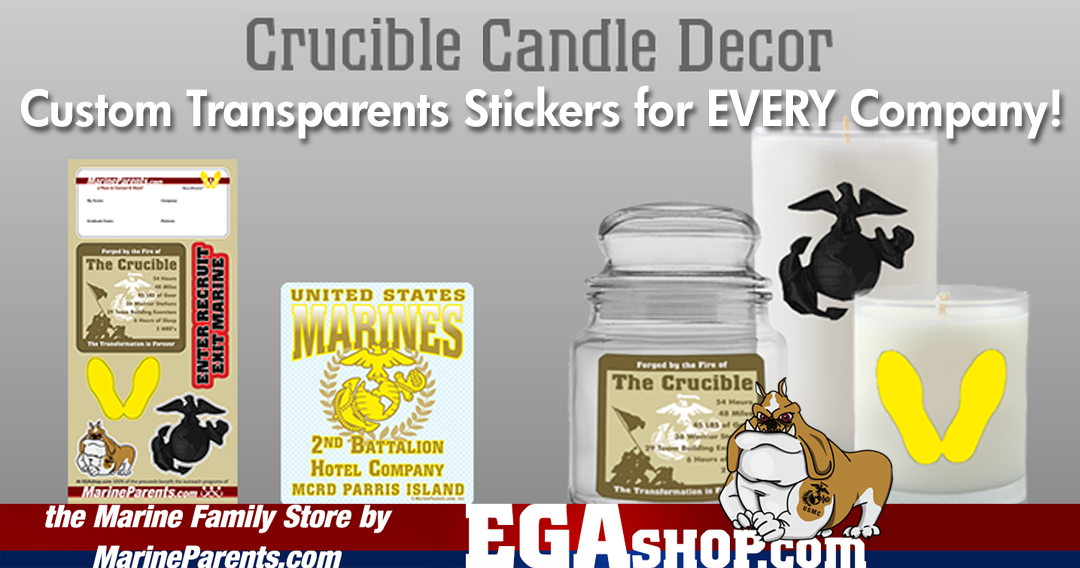 Crucible Candle Stickers
Light a candle to support your recruit during the crucible! Decorate a glass-jar candle with these transparent stickers featuring YOUR recruit's battalion and company for Parris Island or San Diego. Sold as a set of 4 plus we have crucible candle stickers.
https://marineparents.com/specials/egashop.asp?ID=162
---