Marine Corps Store Sales, Specials, and Coupons!
Shop where the proceeds support our troops! Are you looking for the latest and greatest in Marine Corps family shirts and designs? Show your pride in YOUR MARINE with a family t-shirt, a garden flag, and other memorabilia. Shout out your pride in your Marine today! (Every now and then we add in a coupon or reduced-price shipping! Bookmark this page and visit often for the best Marine deals!)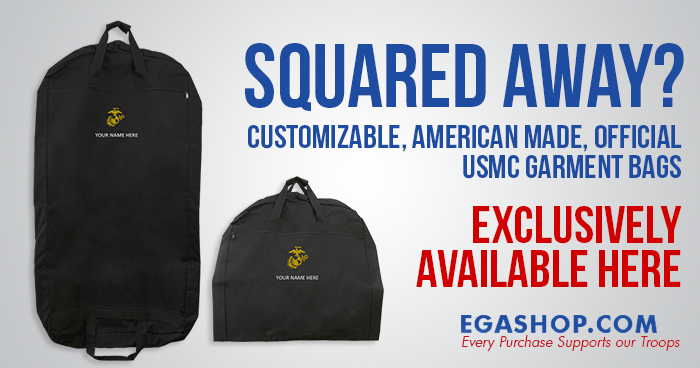 Marine Corps Dress Blue Garment Bag
Are your uniforms squared away? Our American-Made officially licensed Marine Corps garment bag is made to do just that. Keep your Dress Blues in tip-top shape whether active duty, reserves, or a veteran.
https://marineparents.com/specials/egashop.asp?ID=464
---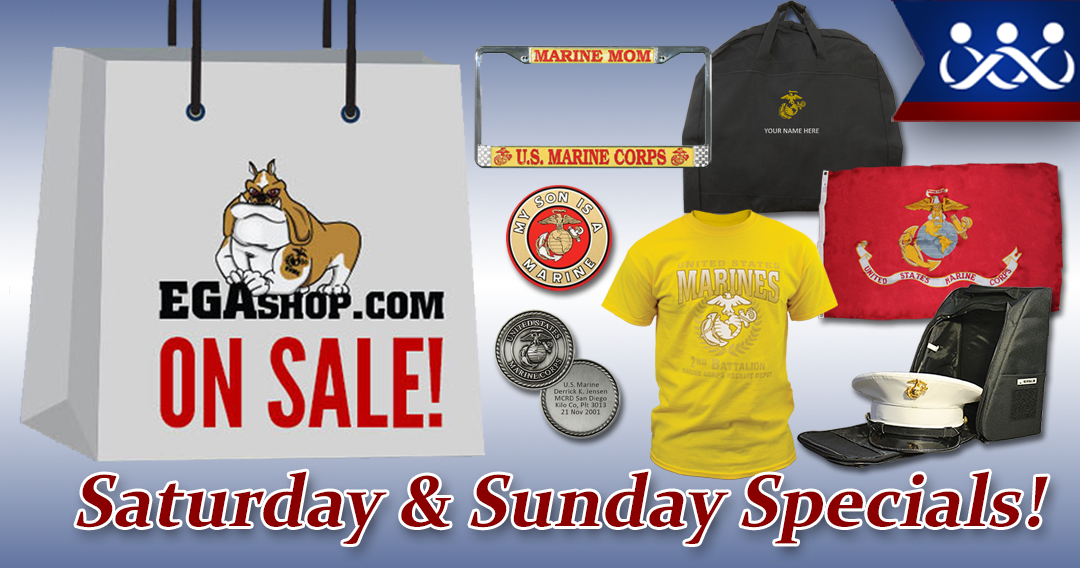 Saturday & Sunday Specials at the EGA Shop!
SATURDAY and SUNDAY SALE! We have our cover protector, dress blue garment bag, engraved coins, recruit shirts and wristbands, auto accessories, drinkware, and Marine family designs on sale! Select items on sale TODAY in many categories!
https://marineparents.com/specials/egashop.asp?ID=3251
---