Tweet
MPTA Helps Marine Mother, Amber, Attend Graduation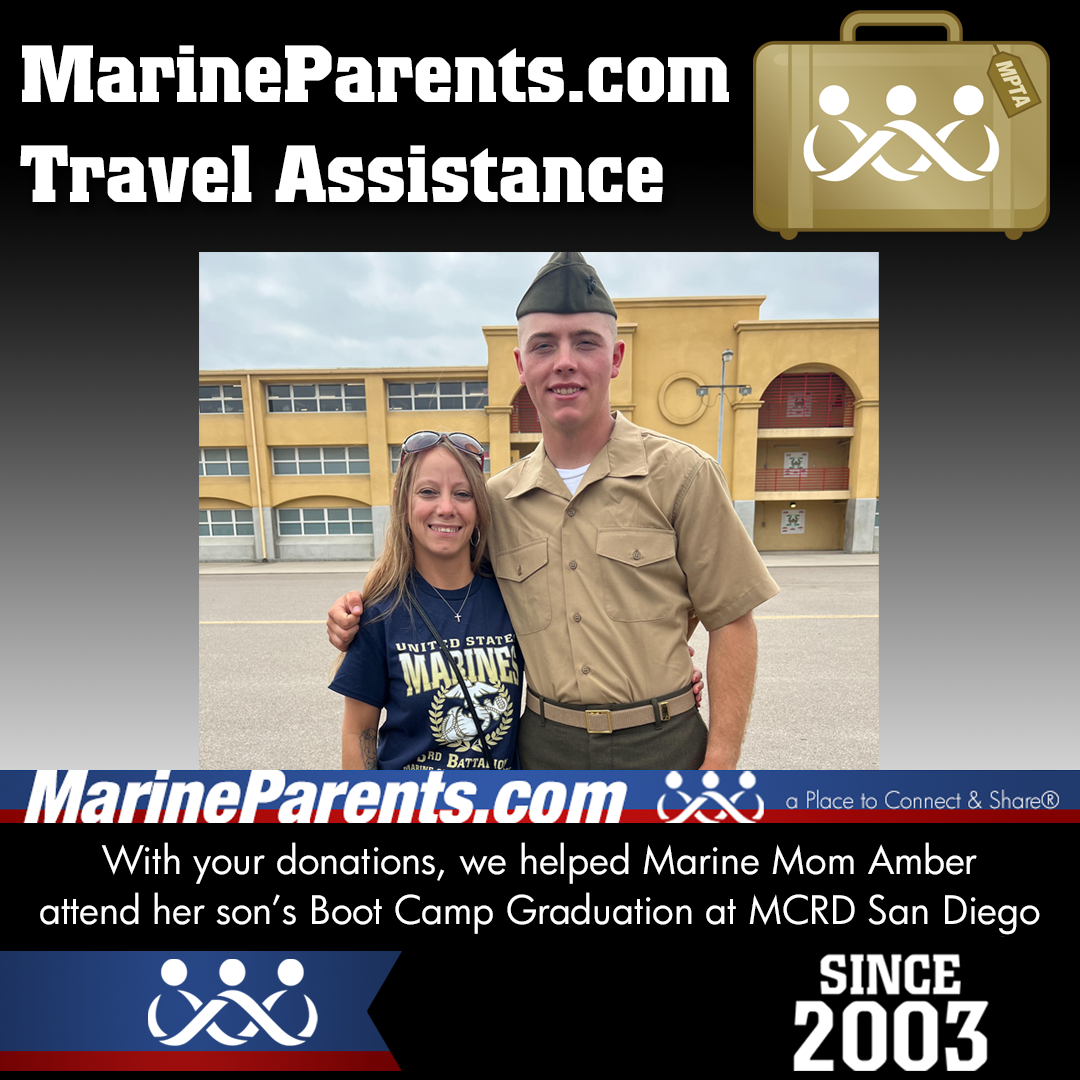 Thank you Marine Parents Travel Assistance!
On Friday, September 22, 2023, Marine Parents Travel Assistance sent Amber, Mother of a recruit, to San Diego for the recruit's graduation from Lima Company to become a Marine.
Being able to see my son graduate made my heart happy and meant everything to me. Thank you MarineParents.com for helping me make it to my son's graduation. I have been to every event for my son and this is the most important one and I didn't want to miss it. Nothing makes me happier than watching my son's dream come true and being there to witness it. I want to thank MarineParents for the assistance. I really appreciate each and every one of you and god bless you all. I want to say congratulations to Lima Co and all the parents. SEMPER FI! OOORAH! Amber, New Marine Mom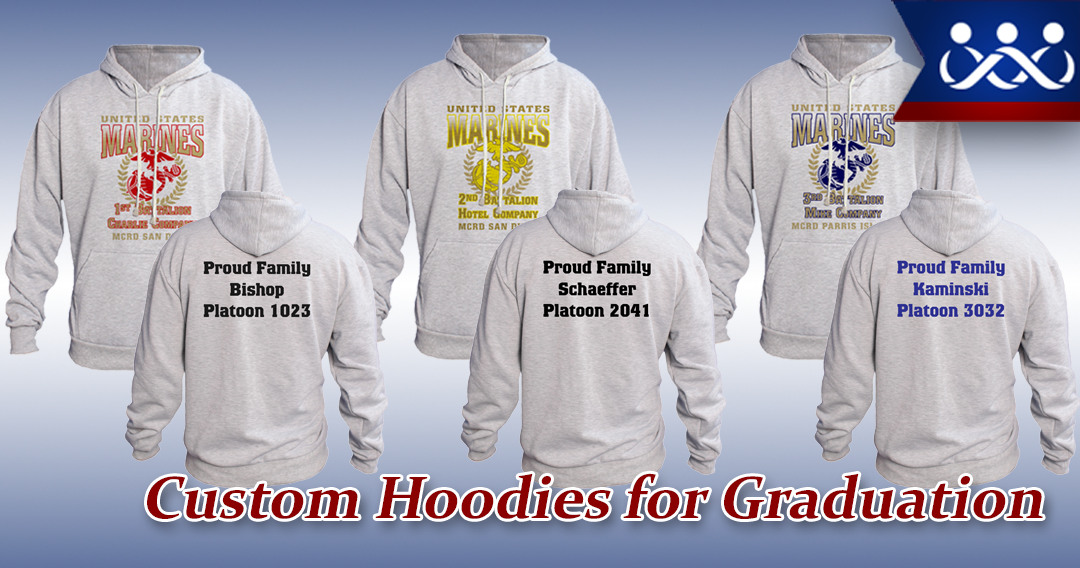 Marine Boot Camp Hoodies
Hoodies you can customize to wear to Boot Camp graduation. Great keepsake! SEMPER FI!!