Tweet
MPTA Helps Marine Mother, Stephanie, Attend Graduation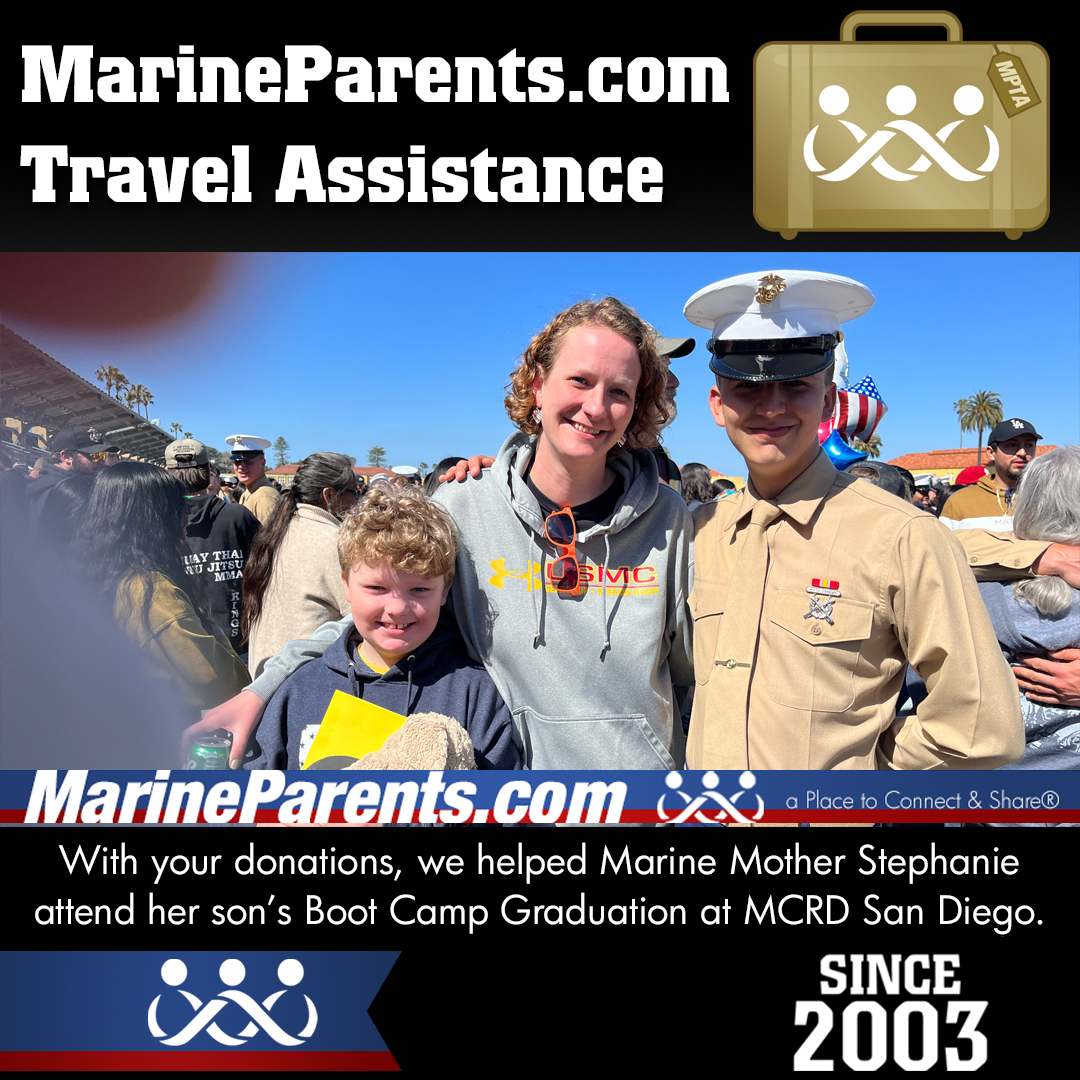 Thank you Marine Parents Travel Assistance!
On Friday, March 3, 2023, Marine Parents Travel Assistance sent Stephanie, Mother of a recruit, to San Diego for the recruit's graduation from Hotel Company to become a Marine.
Thank you SO much for helping me be a part of my son's biggest accomplishment! I truly had such an incredible experience seeing him graduate and seeing just how much he's changed! I am so grateful for programs that help parents during a tough patch get to put their troubles aside a bit for graduation! There were tears shed by all, how much my son wanted me there and how happy he was when he saw I WAS-it was PRICELESS! Thank you so much! Stephanie, New Marine Mom
Posted on 3/10/2023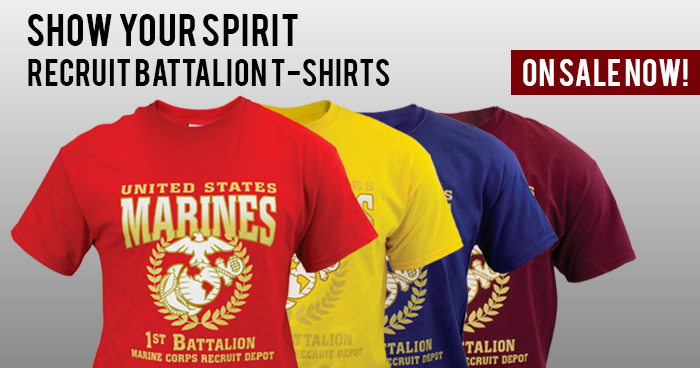 Sound off! It's a Sale!
Thirteen weeks is a long time! Show your support when your recruit is in boot camp! Wear these shirts and wristbands DURING their journey!