Tweet
MPTA Helps Marine Mother, Elva, Attend Graduation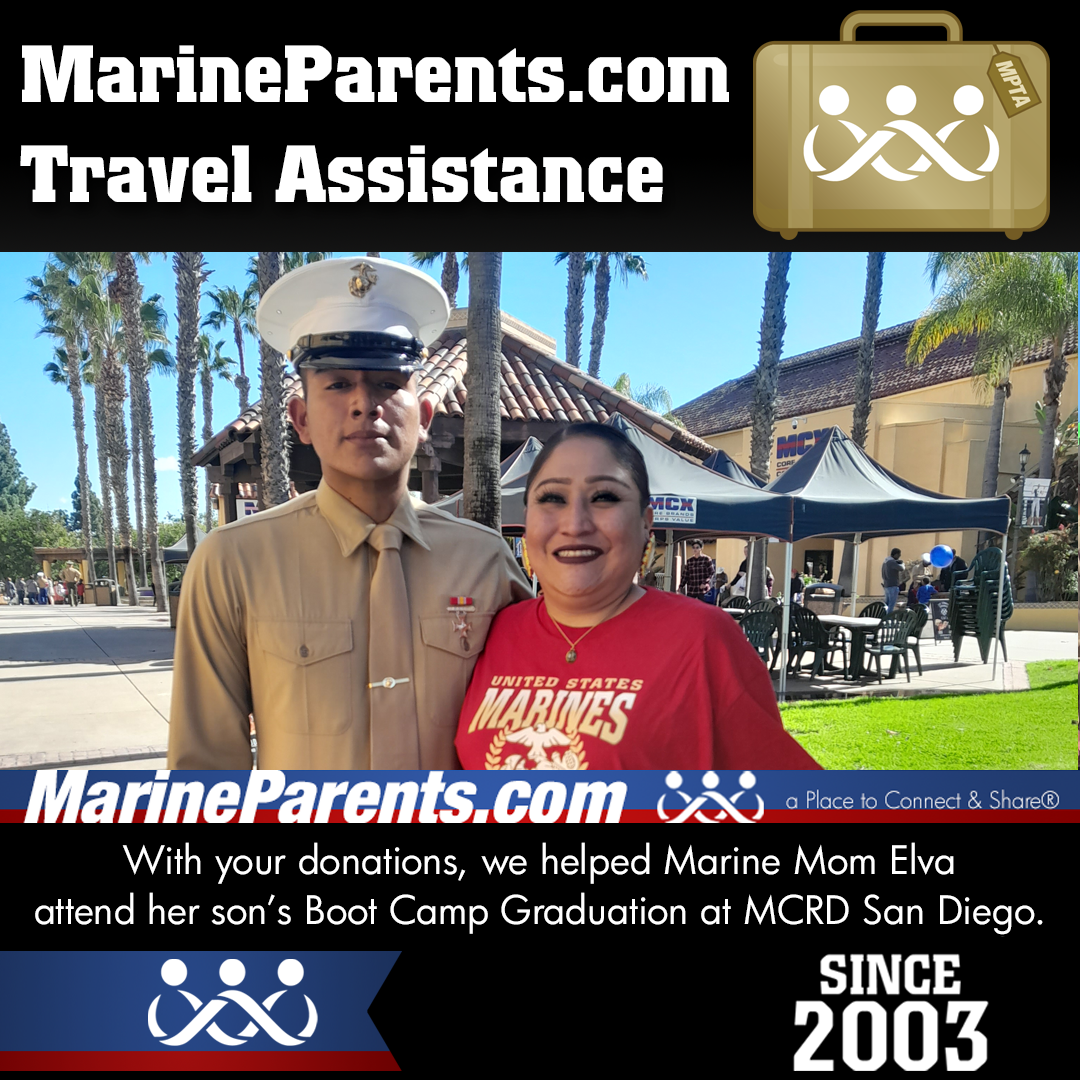 Thank you Marine Parents Travel Assistance!
On Friday, January 20, 2023, Marine Parents Travel Assistance sent Elva, Mother of a recruit, to San Diego for the recruit's graduation from Bravo Company to become a Marine.
I am very grateful for the Marine Parents Travel Assistance program! My experience in attending my son's graduation was a once-in-a-lifetime experience and I needed to be there for my son's accomplishments. On family day, there were tears of joy and I wouldn't have it any other way! Proud Marine Mama! Thank you so much! Elva, New Marine Mom
Posted on 1/28/2023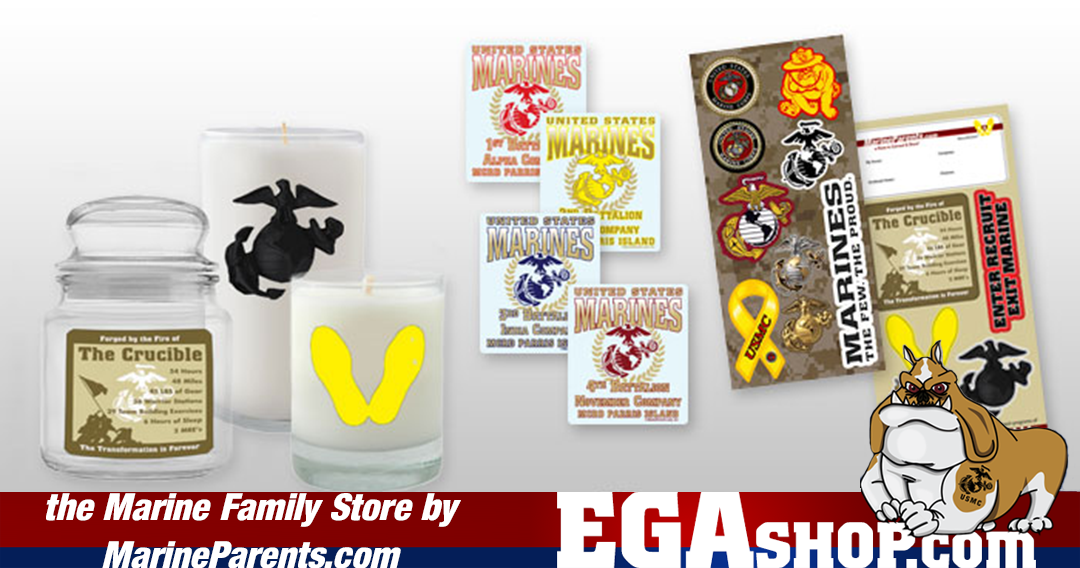 Crucible Candle Supplies
Make your own crucible candle with our Battalion and Company specific stickers plus Marine Corps and boot camp stickers. You buy the candle of your choice and embellish it!