Tweet
MPTA Helps Marine Mother, Cara, Attend Graduation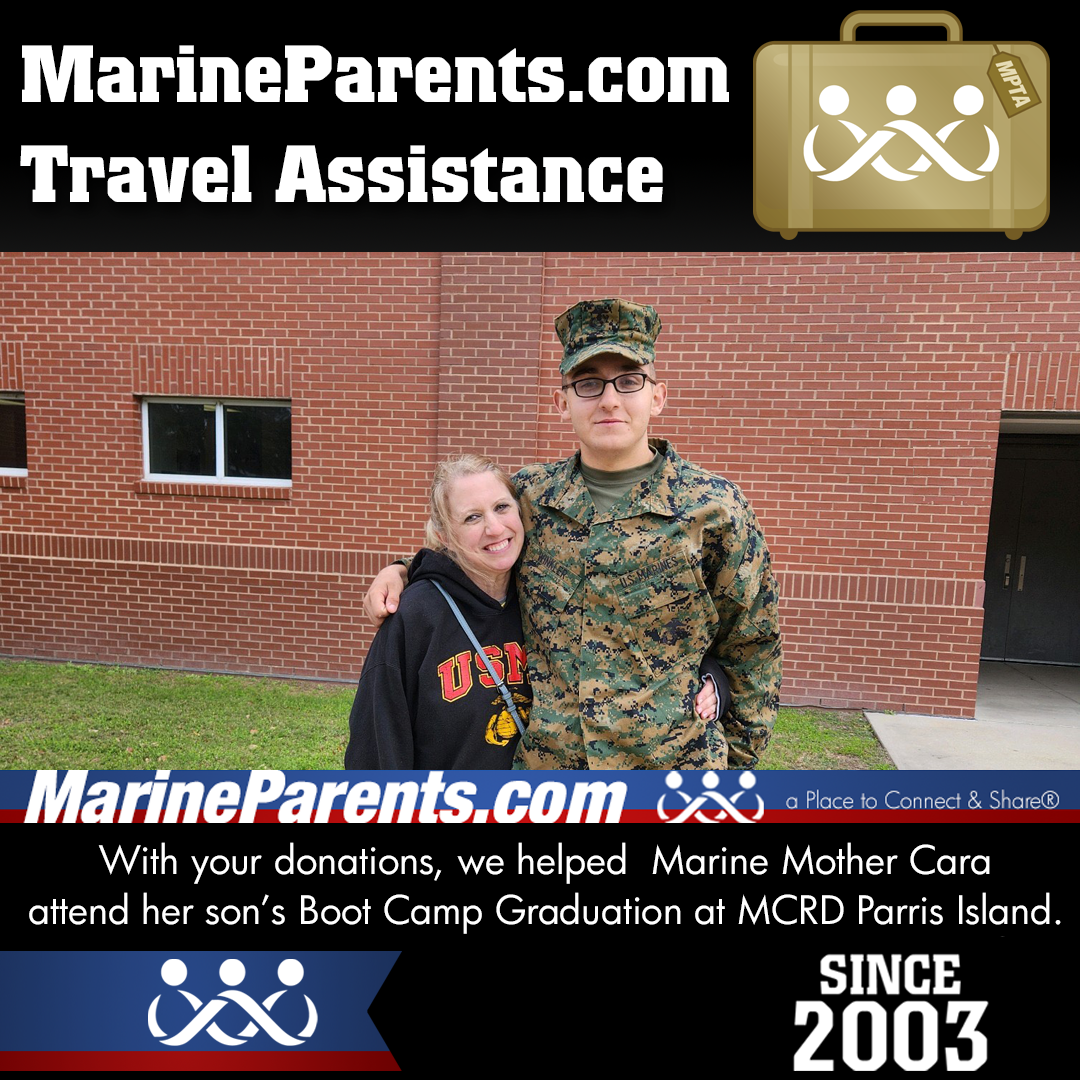 Thank you Marine Parents Travel Assistance!
On Friday, November 18, 2022, Marine Parents Travel Assistance sent Cara, Mother of a recruit, to Parris Island for the recruit's graduation from Golf Company to become a Marine.
This was the most amazing experience. I wasn't sure how his grandpa (Air Force veteran) and I were going to get there. This was too important to miss! Thank you MarineParents Travel Assistance! Cara, New Marine Mom
Posted on 11/26/2022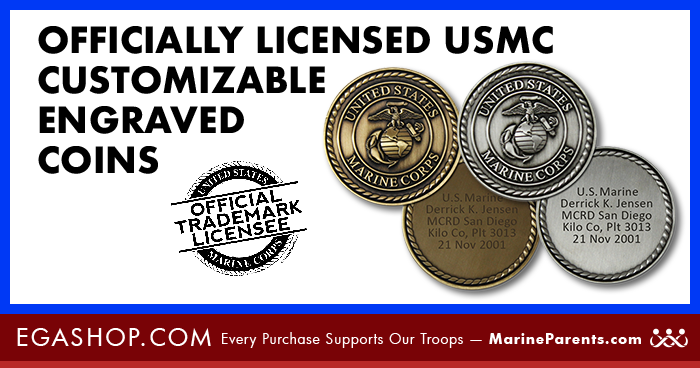 ENGRAVED COINS FOR YOUR MARINE!
Commemorate the achievement of a lifetime with these customizable engraved coins!