Tweet
MPTA Helps Marine Mother, Rafaela, Attend Graduation
Thank you Marine Parents Travel Assistance!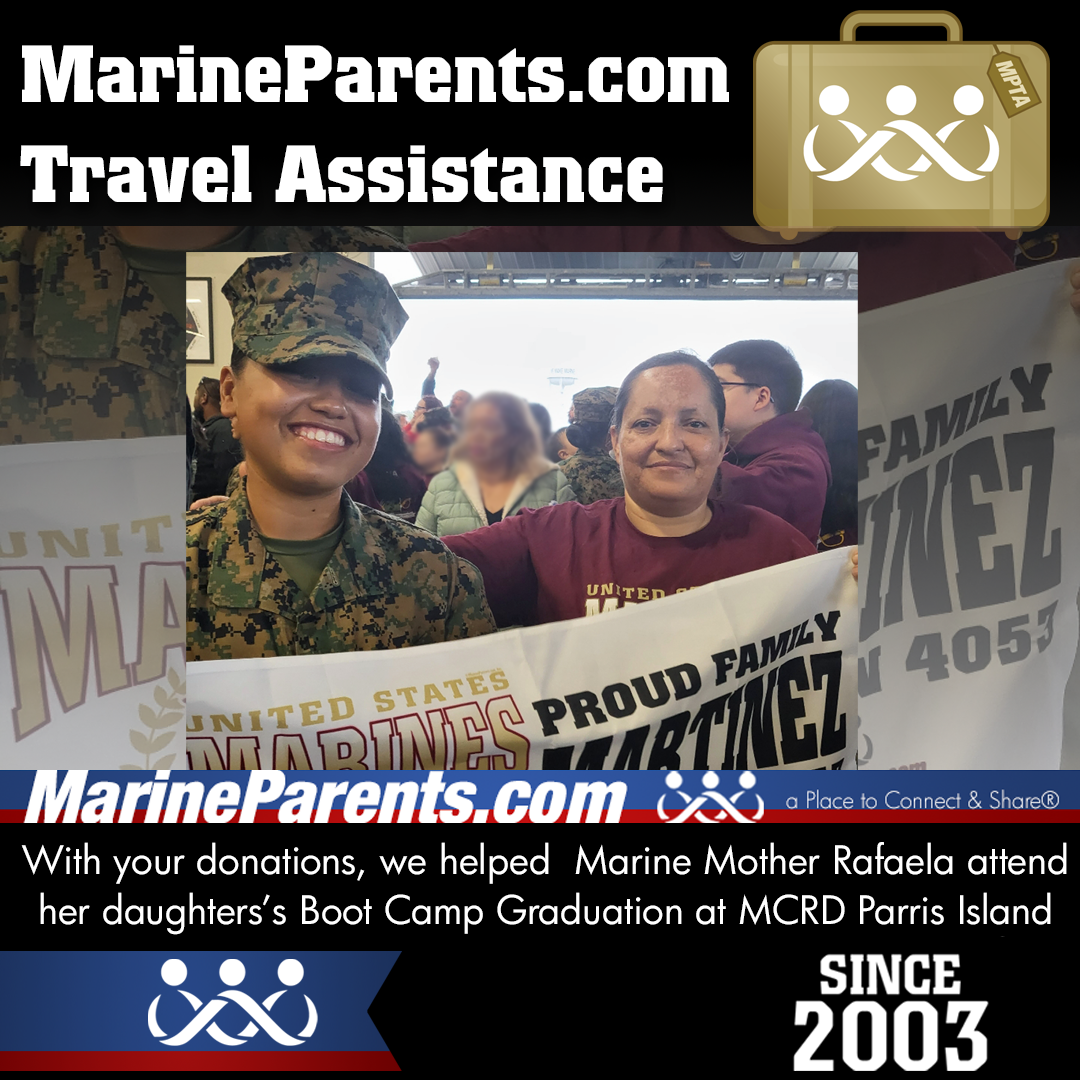 Posted on 11/19/2022
On Thursday, November 10, 2022, Marine Parents Travel Assistance sent Rafaela, Mother of a recruit, to Parris Island for the recruit's graduation from November Company to become a Marine.
I'm grateful for the Marine Parents travel assistance. I was able to see my Marine graduate not only as my first to go into the military but to see her also being part of the last all-female company to graduate. The emotions were overwhelming in a good way. I am so proud of her and all the other Marines that graduated with her. Without help, I would have missed her biggest milestone and I am grateful for the help. The shirt and banner were a bonus as I wasn't expecting either. I love them so much. Thank you. Rafaela, New Marine Mom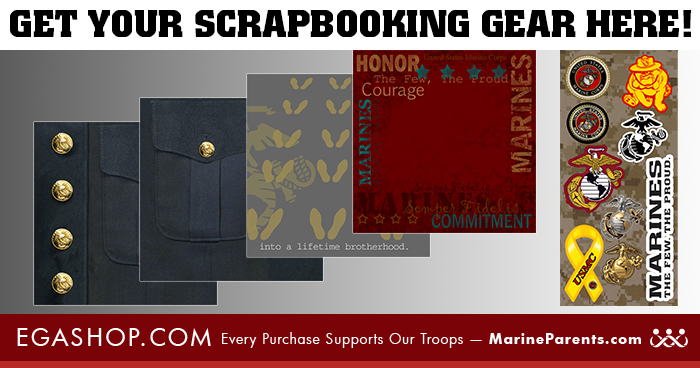 Stickers, papers, and more!
Get all your USMC scrapbooking supplies here! Papers, stickers, embellishments, and more!