Tweet
MPTA Helps Marine Mother, Tina, Attend Graduation
Thank you Marine Parents Travel Assistance!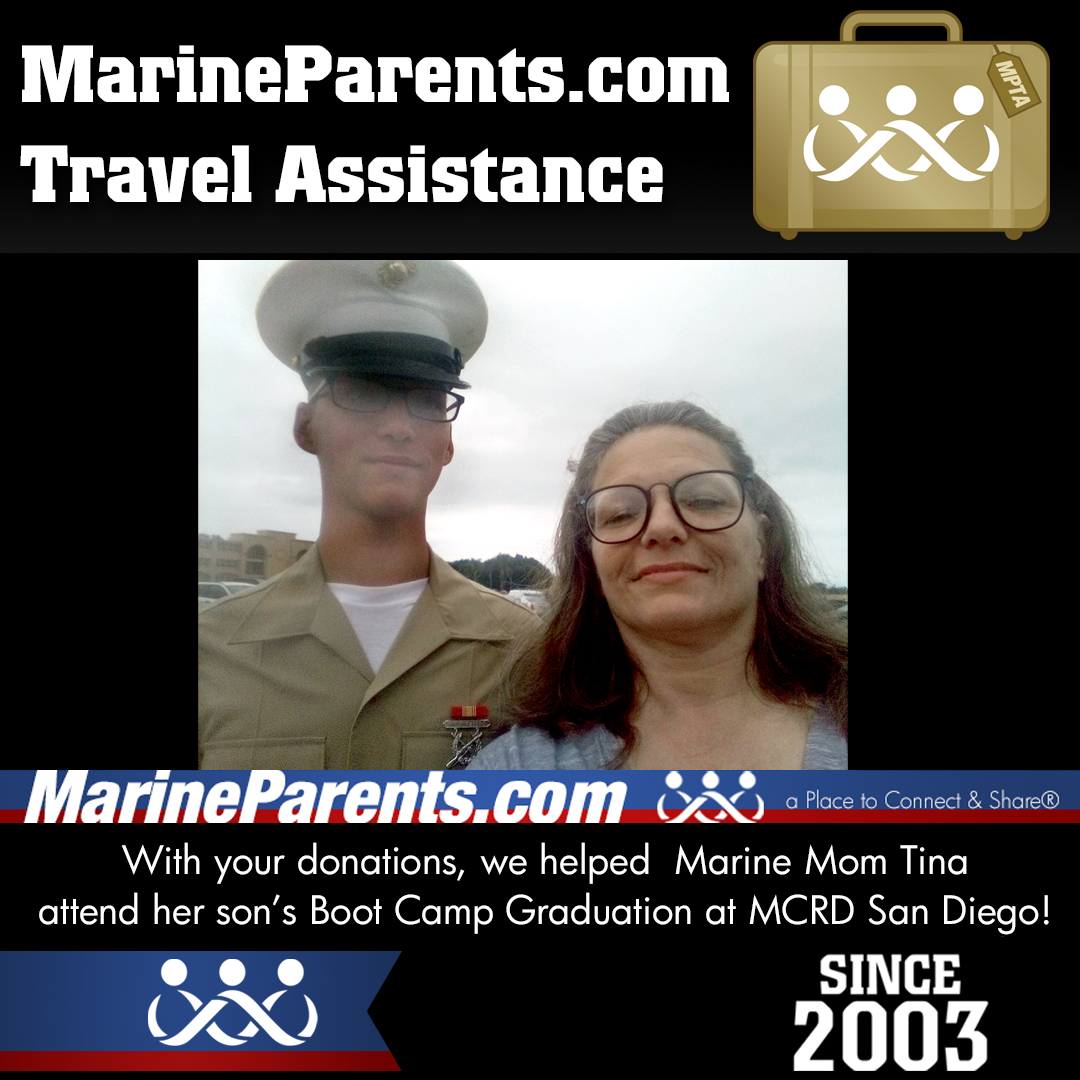 Posted on 10/30/2022
On Friday, October 14, 2022, Marine Parents Travel Assistance sent Tina, Mother of a recruit, to San Diego for the recruit's graduation from Bravo Company to become a Marine.
I cannot express enough how grateful my family is to have been able to be there for my Marine's first steps into the Marine Corps brotherhood. It was such a special occasion that I couldn't have attended if it wasn't for your travel assistance. God bless you all! Tina, New Marine Mom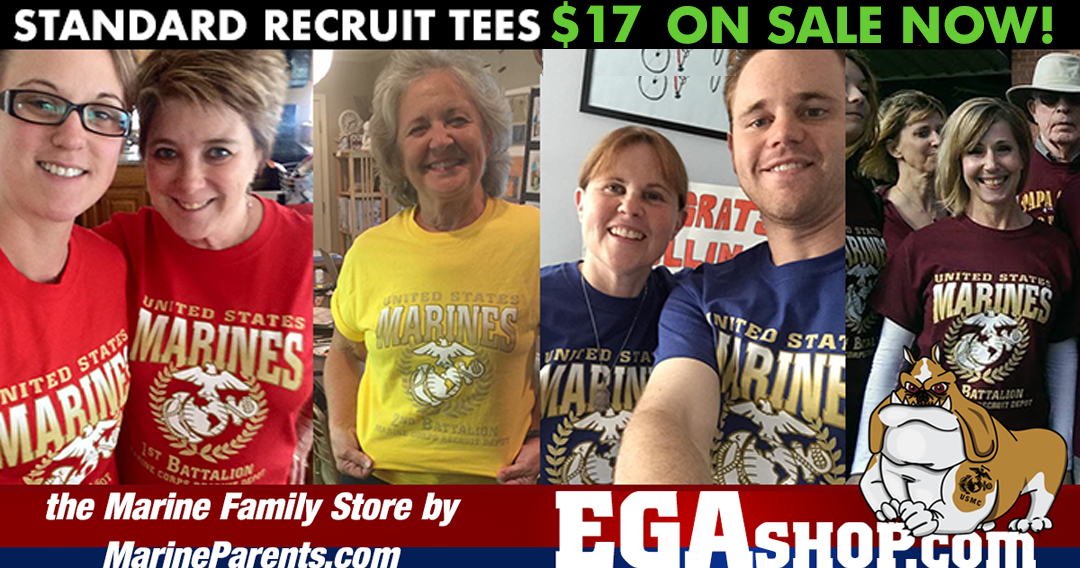 MISS YOUR SOON-TO-BE MARINE? OF COURSE YOU DO!
Send them a picture showing your support during boot camp! On sale for a limited time. Sale is not retroactive.