Tweet
From the Founder of Marine Parents: Tracy Della Vecchia
Team Marine Parents, Fitness with Purpose, and Semper Gumby
Posted on 9/6/2022
2022 was my third year walking with Semper Gumby for our August Virtual Run. He's always by my side, reminding me that plans don't always shake out the way you expect them and to be always flexible! Staying flexible has never been more true than in the last couple of years of my life as the founder and director of Marine Parents. COVID took us for a ride, but with the help of donations from our supporters and Semper Gumby, we're getting through it.
I've been walking distances of 5-10K for only a year now, having gone from not being able to walk to the end of my cul-de-sac and barely getting in a mile the two previous years for Semper Gumby to walking 15-16 minute miles and anywhere from 3-5 miles a day, 5-7 days a week. It feels great to be getting healthy again, and I have the camaraderie of Team Marine Parents (TMP) to thank!
Thank you to all the folks who continue to support Marine Parents with their donations, love, and trust! Our 100+ volunteers and now minimal Marine Parents staff appreciate you keeping the critical outreach programs of Marine Parents!
I made a personal goal to raise $1000 for MarineParents.com and I need some help getting there. Can you make a donation toward my goal? Donations support the outreach programs of MarineParents.com and you'll receive a receipt for tax purposes. Thank you for standing with me and donating! Click this link: https://marineparentsinc.com/tmp.asp?ID=665
Semper Gumby and Semper Family!
Tracy Della Vecchia, Founder and Executive Director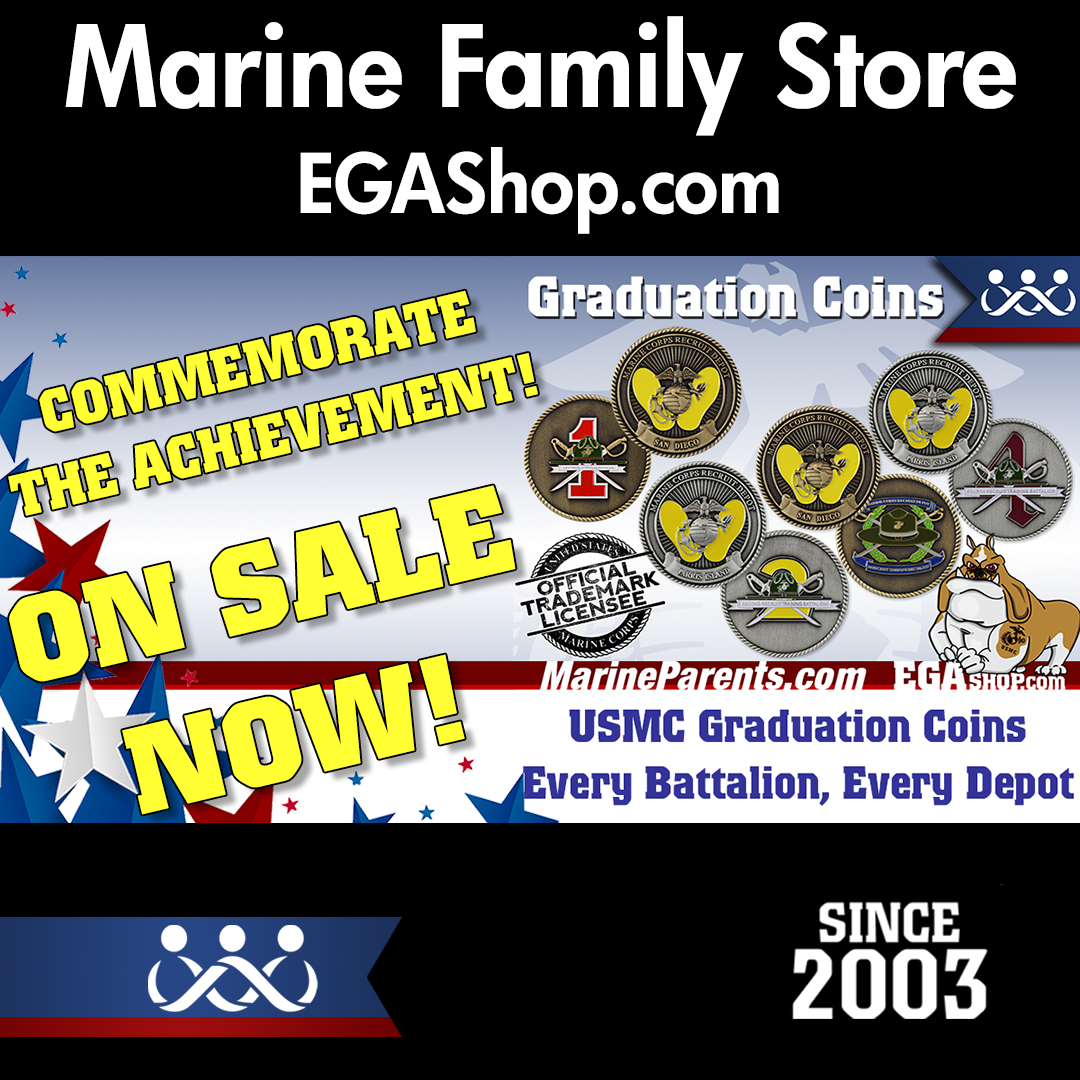 USMC GRADUATION COINS
Every depot, every battalion! We've got you covered!