Tweet
WHAT ABOUT THE NUMBER 13?
13 Days, 13 Weeks, 13 Miles: A Recruit Mom Story
The number 13. To some 13 is a lucky number. To me, it means a whole lot more. When my son enlisted we had a month and a half before he left. Then we had a couple of weeks, then it was just days. It was exactly 13 days from the day he enlisted to the day he actually left. We learned what Semper Gumby was really quick: always flexible. There are 13 weeks in boot camp. Today he is hiking 13k with a full backpack. What better way to so show support to him and to all of his platoon than running the Semper Gumby virtual run and setting a goal of 13 miles in 45 minutes? Anne Payne, Recruit Mom
We think this is worth an OOH RAH or two or three or 13! Give this recruit mom a big hand and welcome to the SEMPER FAMILY of the Marine Corps! Way to go Anne Payne!
Posted on 8/29/2022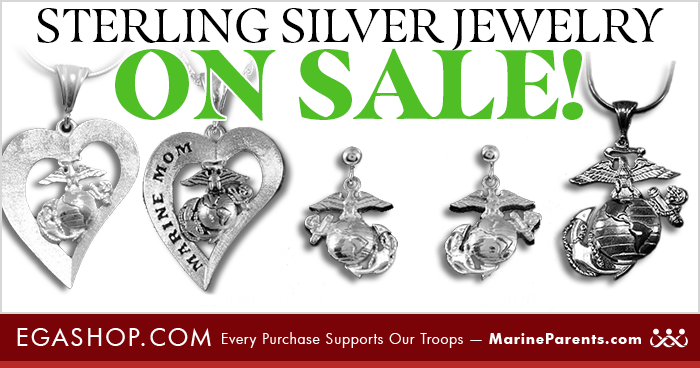 Sterling Silver Jewelry ON SALE!
All of our beautiful sterling silver jewelry is made by Veterans! Show your support for the Marine Corps and take advantage of this incredible sale! OOH-RAH!