Tweet
MAGTF CM 2-88 Arrives in Persian Gulf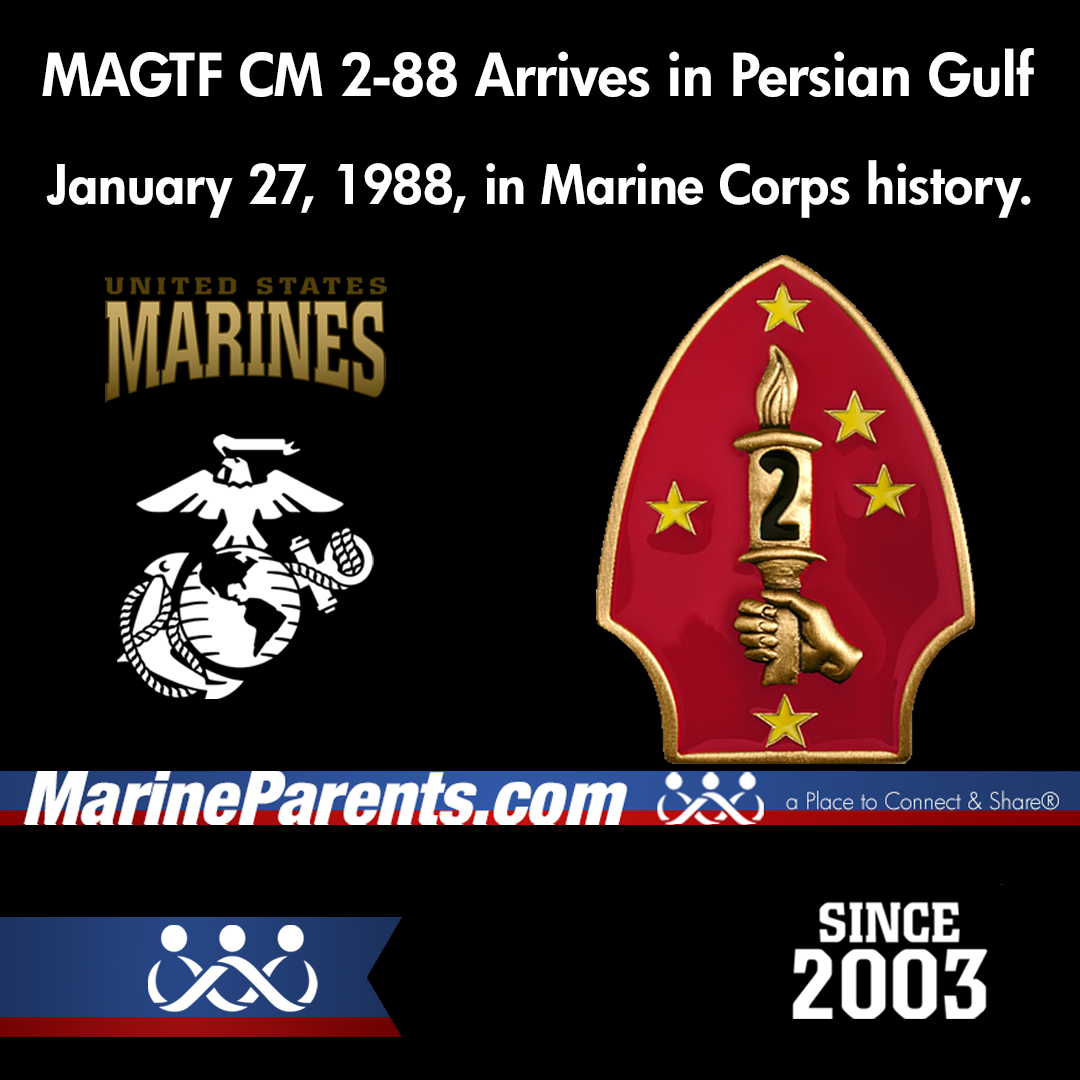 January 27, 1988, in Marine Corps history.
On January 27, 1988, approximately 400 Marines and sailors from the 2nd Marine Division, 2nd Marine Aircraft Wing, and 2nd Force Service Support Group deployed for the Persian Gulf. The Contingency Marine Air-Ground Task Force (MAGTF) CM 2-88 would relieve Contingency MAGTF 1-88 in the region and provide the effective landing force capability to Joint Task Force Middle East.
Image info: The 2nd Marine Division insignia. (USMC photo/released.)
Posted on 1/27/2000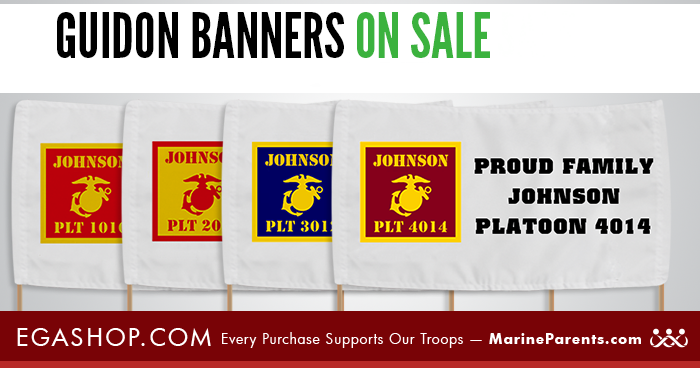 Custom Recruit Graduation Banners ON SALE!
Don't forget to grab the whole family their CUSTOM Guidon Shirts as well! This Design is a MUST HAVE!