Tweet
Remembering 9/11: 22 Years Later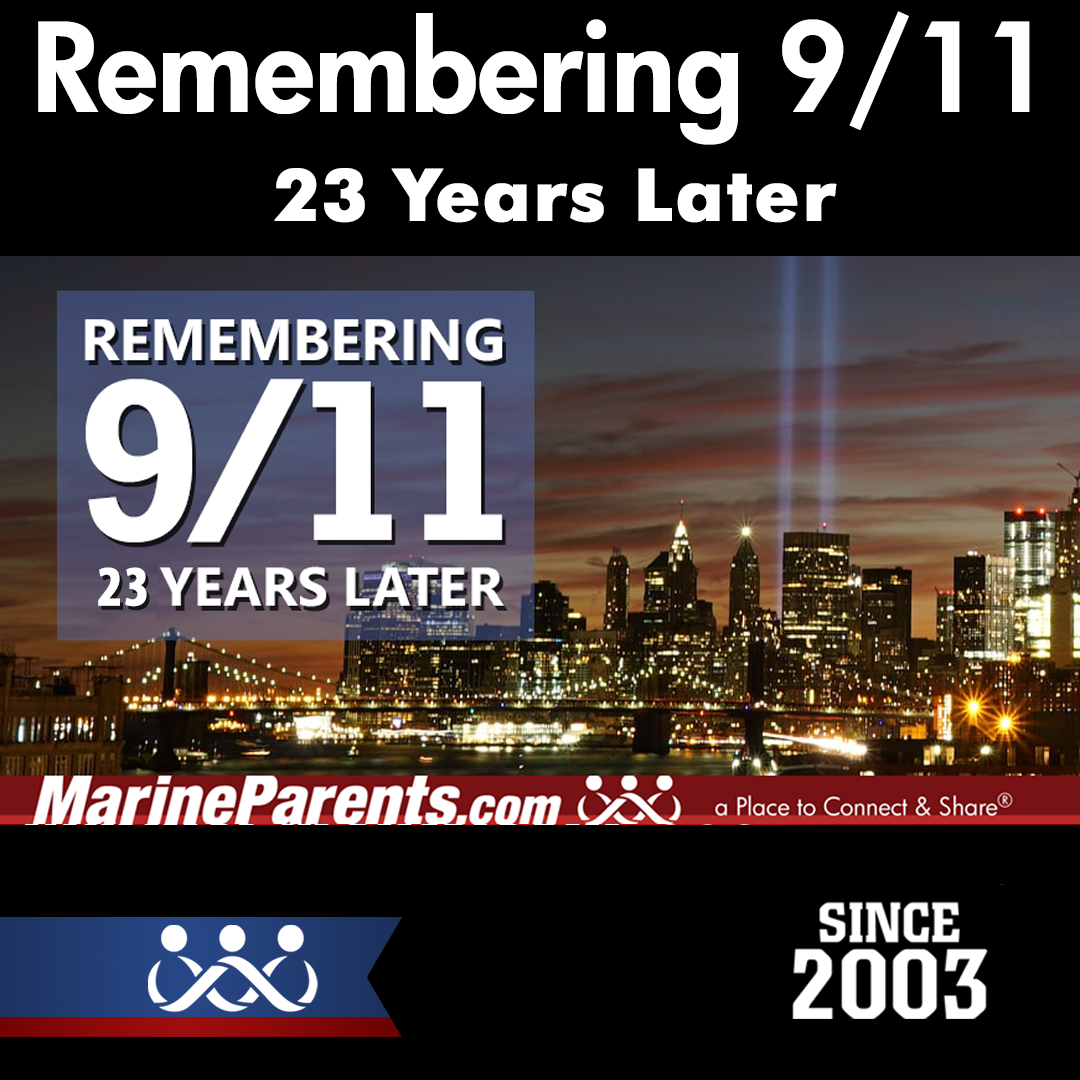 Almost 3,000 people lost their lives on that Tuesday morning
September 11 marks the anniversary of the single largest loss of life from a foreign attack on American soil, ever. Almost 3,000 people lost their lives on that Tuesday morning, and over 7,000 brave Americans have sacrificed everything in the resultant military operations. Read how the events of 9/11 led to the foundation of Marine Parents.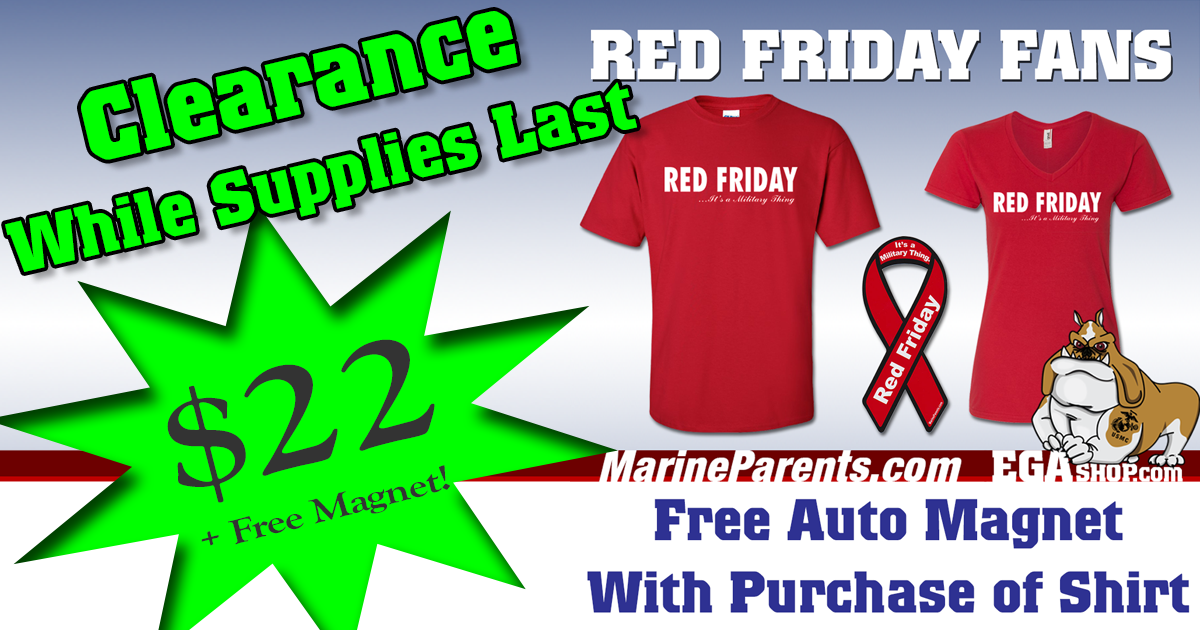 Red Friday Shirts and Auto Magnets
Our best selling RED FRIDAY design is for EVERY branch of the military. Pair it with a free Auto Magnet and show your pride in all of our military!