Tweet
A Huge THANK YOU to Dana Powell
An amazing volunteer for MarineParents.com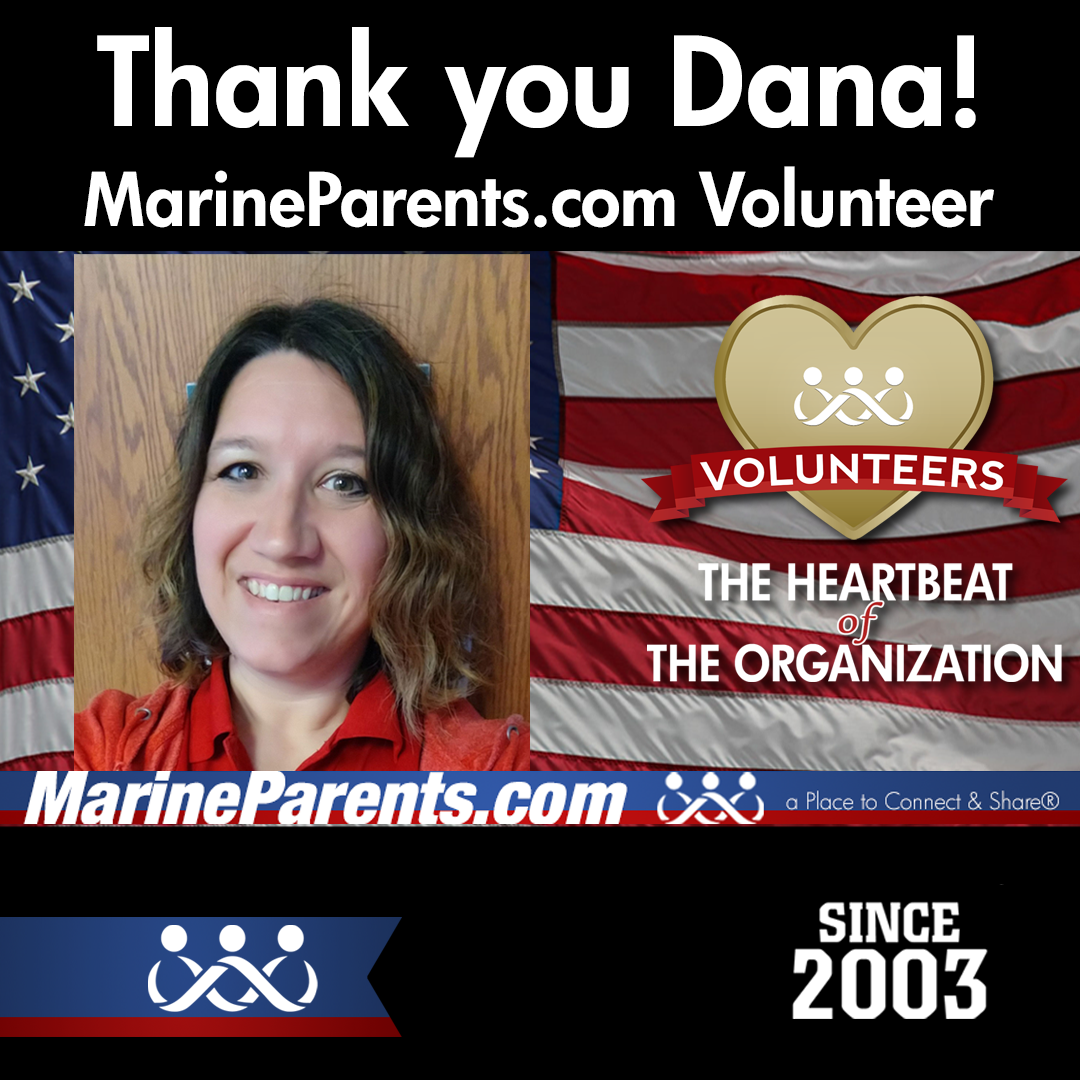 Posted on 8/10/2022
Today we shine the spotlight on our volunteer Dana Powell! Dana has been a volunteer with MarineParents since April 2019. She is the Coach for 1st Battalion San Diego, Group Leader Hotel Company San Diego, Assistant Group Leader for Reserves and West Coach PDS, and a Group Guide for our Region 4 Mid States group.
With 3258 volunteer hours since April 2019, we thank Dana for her time and dedication to the members of our MarineParents groups! OOH-RAH!! MarineParents could not do what we do without our amazing volunteers!
From as far back as I can remember I have always wanted to help others. Even as a little girl. Every job and every chance I can I am drawn to helping others. When my Marine was in boot camp, I felt a strong need to give back the same way I was helped by the Marine Parents Volunteer Program. Dana Powell, Marine Mom and Volunteer
The volunteers of MarineParents.com are the heartbeat of the organization. Dedication, time, commitment, and supporting Marine family members are all part of the equation. To learn more about becoming a volunteer for MarineParents.com, visit our websites or click the link below.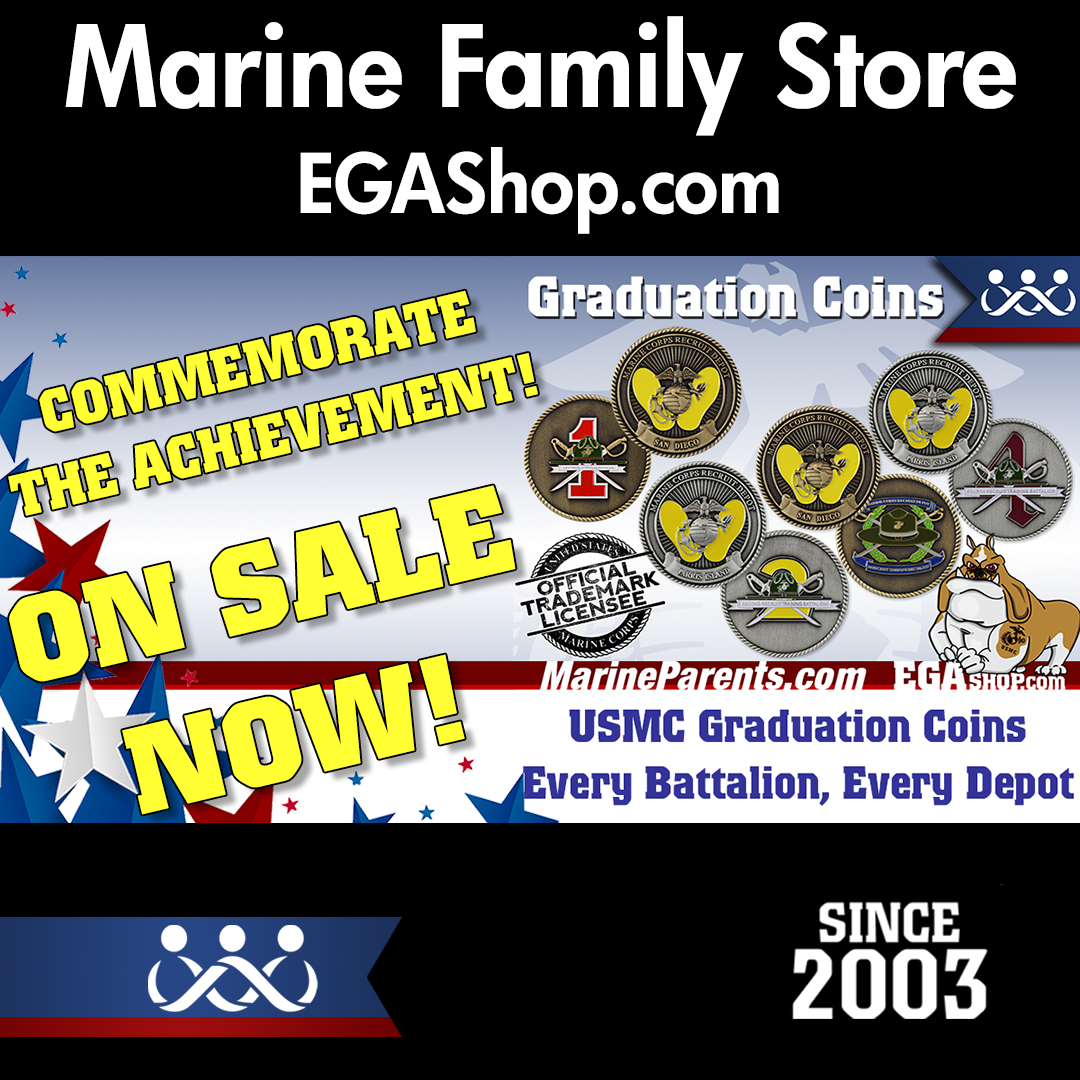 USMC GRADUATION COINS
Every depot, every battalion! We've got you covered!