Tweet
THANK YOU to Lori Ballard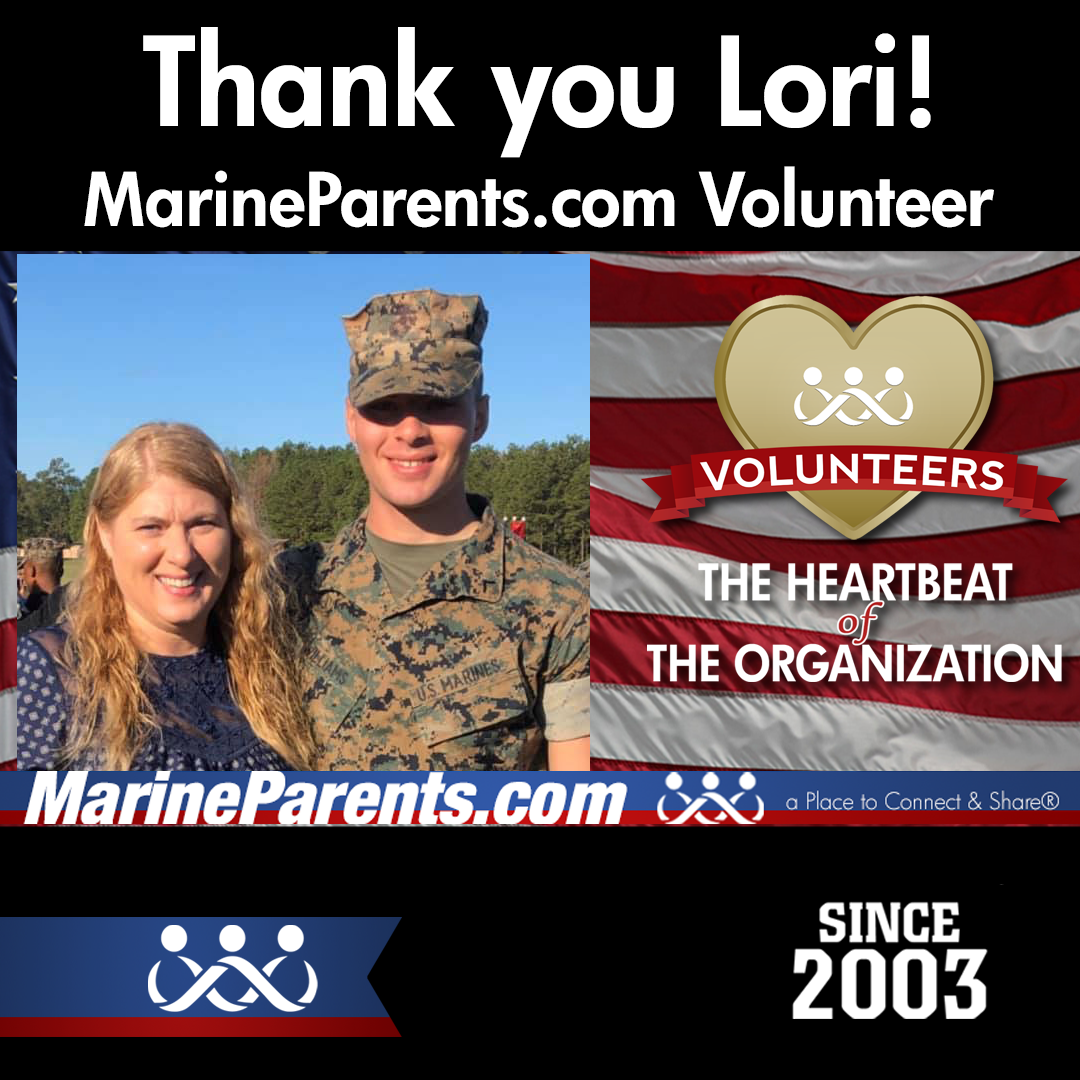 A Dedicated Volunteer of MarineParents.com
Today we shine the spotlight on our volunteer Lori Ballard! Lori has been a volunteer with MarineParents since August 2019. She holds several positions which include Manager for our Spanish groups, Group Leader 1st Battalion Parris Island, Group Leader MOS, and Assistant Group Leader SOI ITB East.
With 3936 volunteer hours since August 2019, we thank Lori for her time and dedication to the members of our MarineParents groups! OOH-RAH!! MarineParents could not do what we do without our amazing volunteers!
I find it rewarding to give back to others the same support that I received. I have met so many wonderful people while volunteering and I love being a part of this wonderful community. Lori Ballard, Marine Mom and Volunteer
The volunteers of MarineParents.com are the heartbeat of the organization. Dedication, time, commitment, and supporting Marine family members are all part of the equation. To learn more about becoming a volunteer for MarineParents.com, visit our websites or click the link below.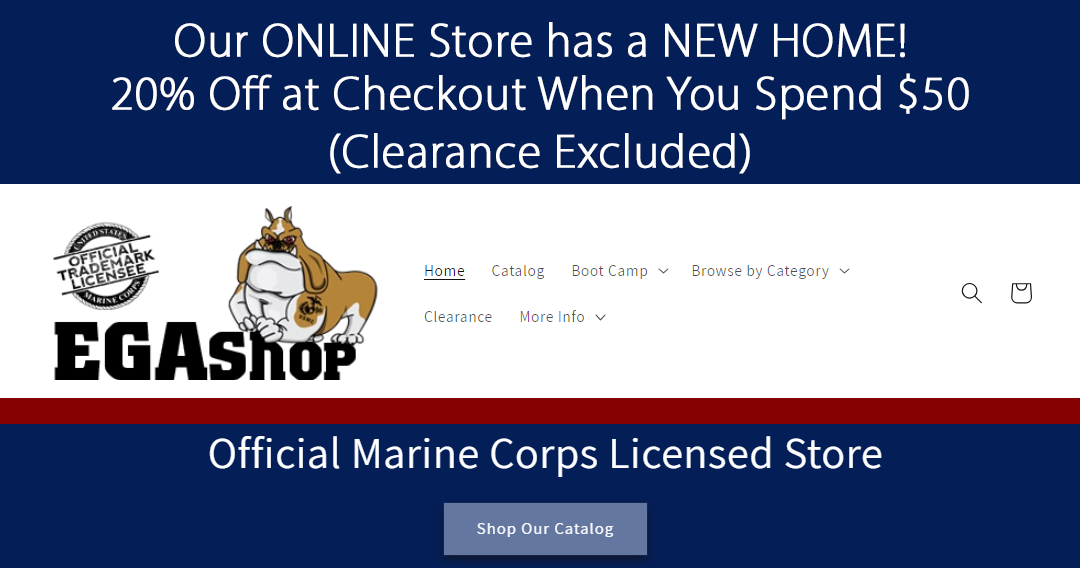 20% Off at Checkout When You Spend $50 (Clearance Excluded)
The EGA Shop, our Marine Corps Store, has a new home! It's faster and easier than ever. We're offering 20% off on orders of $50 (excluding clearance items). Come check out our new look! Ooh Rah Marine Corps Shopping!