Tweet
KUDOS to our Team Marine Parents!
TMP has raised $5455 so far in 2022!
We are rocking it folks! Our team has raised $5455 this year in support of the outreach programs of MarineParents.com. We are making a difference! Post a note of congratulations to the team. We appreciate your support and donations!
Posted on 8/10/2000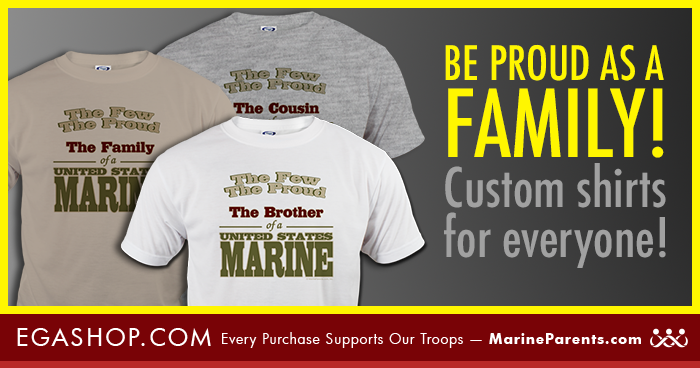 THE FEW, THE PROUD, THE FAMILY...
OF A UNITED STATES MARINE! Let the world know you're a Proud Marine family member by rocking this design!