Tweet
Put Your Hands Together For This Marine MoM!!!
Michelle completes her first 5k! Semper Fi!
Posted on 6/5/2022
I am fighting renal failure this year so that has been a setback but the love and support I have received from my TMP Teammates and my MarineParent's family has been so overwhelming! I set a goal of getting in shape and running the Marine Corps Marathon when my son shipped out to boot camp and I will accomplish all of that and more!
....Michelle Tate
Congratulations Michelle on completing your first 5k!!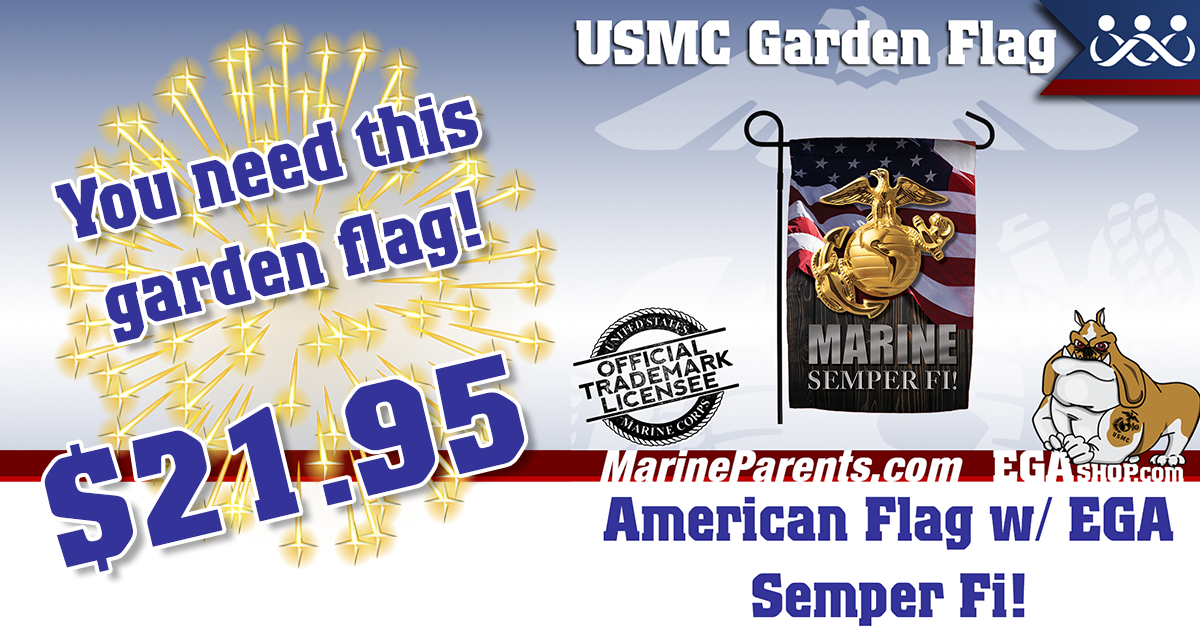 USMC GARDEN FLAG
Adorn your walk, driveway or garden with this unique flag! Made in the USA!