Tweet
Put Your Hands Together For This Marine MoM!!!
Michelle completes her first 5k! Semper Fi!
I am fighting renal failure this year so that has been a setback but the love and support I have received from my TMP Teammates and my MarineParent's family has been so overwhelming! I set a goal of getting in shape and running the Marine Corps Marathon when my son shipped out to boot camp and I will accomplish all of that and more!
....Michelle Tate
Congratulations Michelle on completing your first 5k!!
Posted on 6/5/2022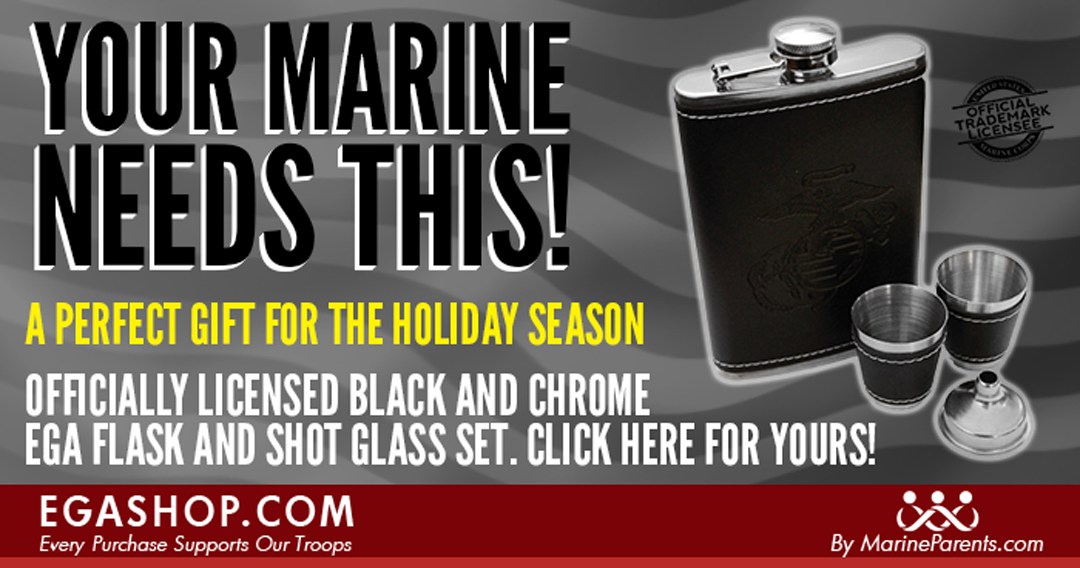 Great Gift for a Marine Veteran!
Officially licensed black and chrome EGA Flask and Shot Glass set is ON SALE NOW!