Tweet
MPTA Helps Marine Mother, Brandi, Attend Graduation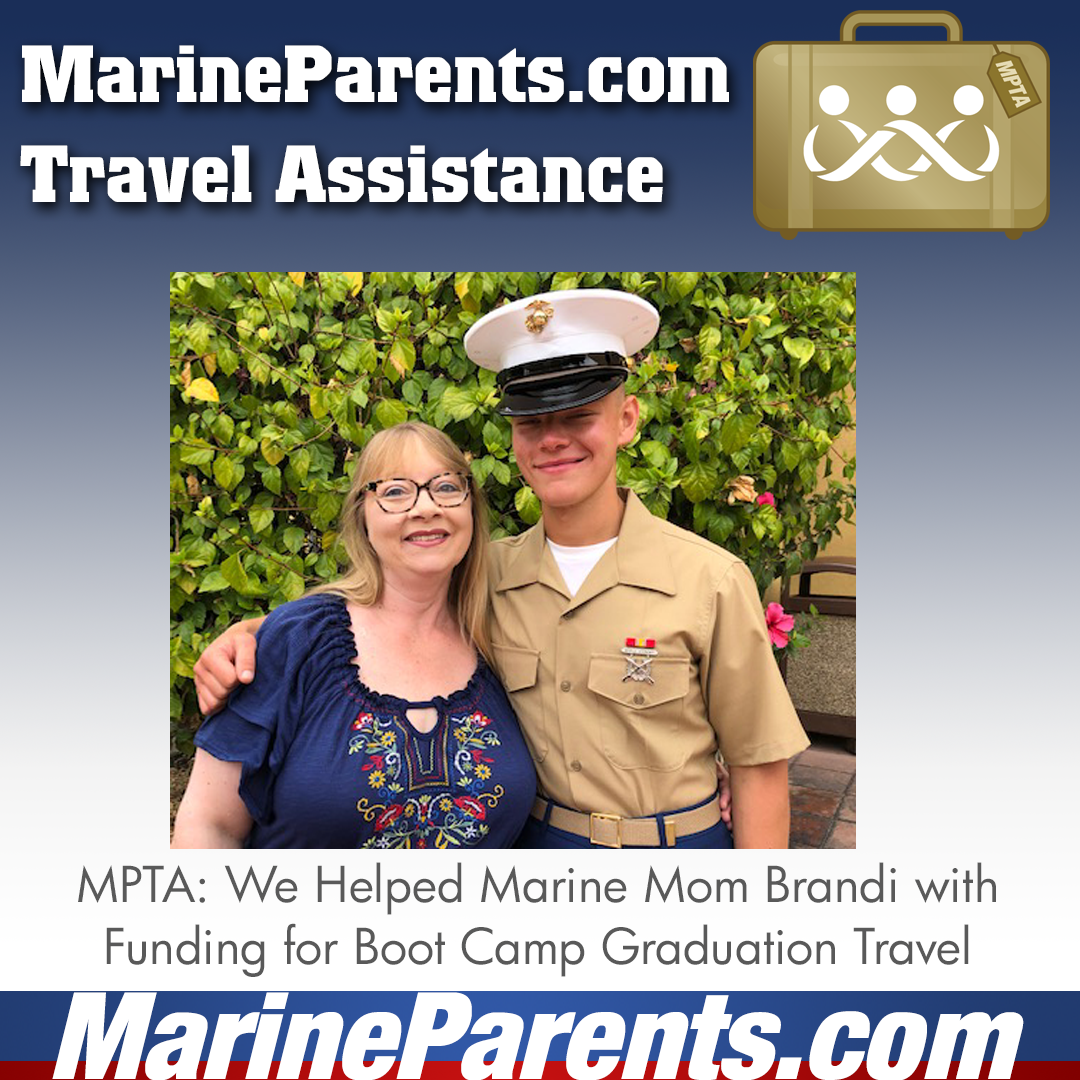 Thank you Marine Parents Travel Assistance!
On Friday, May 20, 2022 Marine Parents Travel Assistance sent Brandi, Mother of a recruit, to San Diego for the recruit's graduation from Kilo Company to become a Marine.
Here is a photo of me with my Marine on his graduation day. I wouldn't have been able to be there to share in his biggest achievement without the generosity of MarineParents Travel Assistance! I cannot thank you enough for helping to make this dream come true for us!!
Posted on 5/25/2022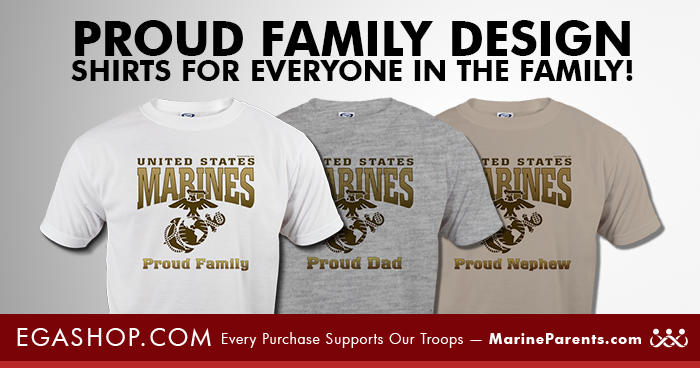 LET YOUR PRIDE SHINE WITH FAMILY DESIGNS!
OUR FAMILY DESIGNS ARE THE PERFECT WAY TO SUPPORT YOUR SERVICE MEMBER! What better way to show that you care than by what you wear? And don't forget to pick up extra for the whole family! OOH-RAH!