Tweet
Operation Sea Angel
May 29, 1991, in Marine Corps history.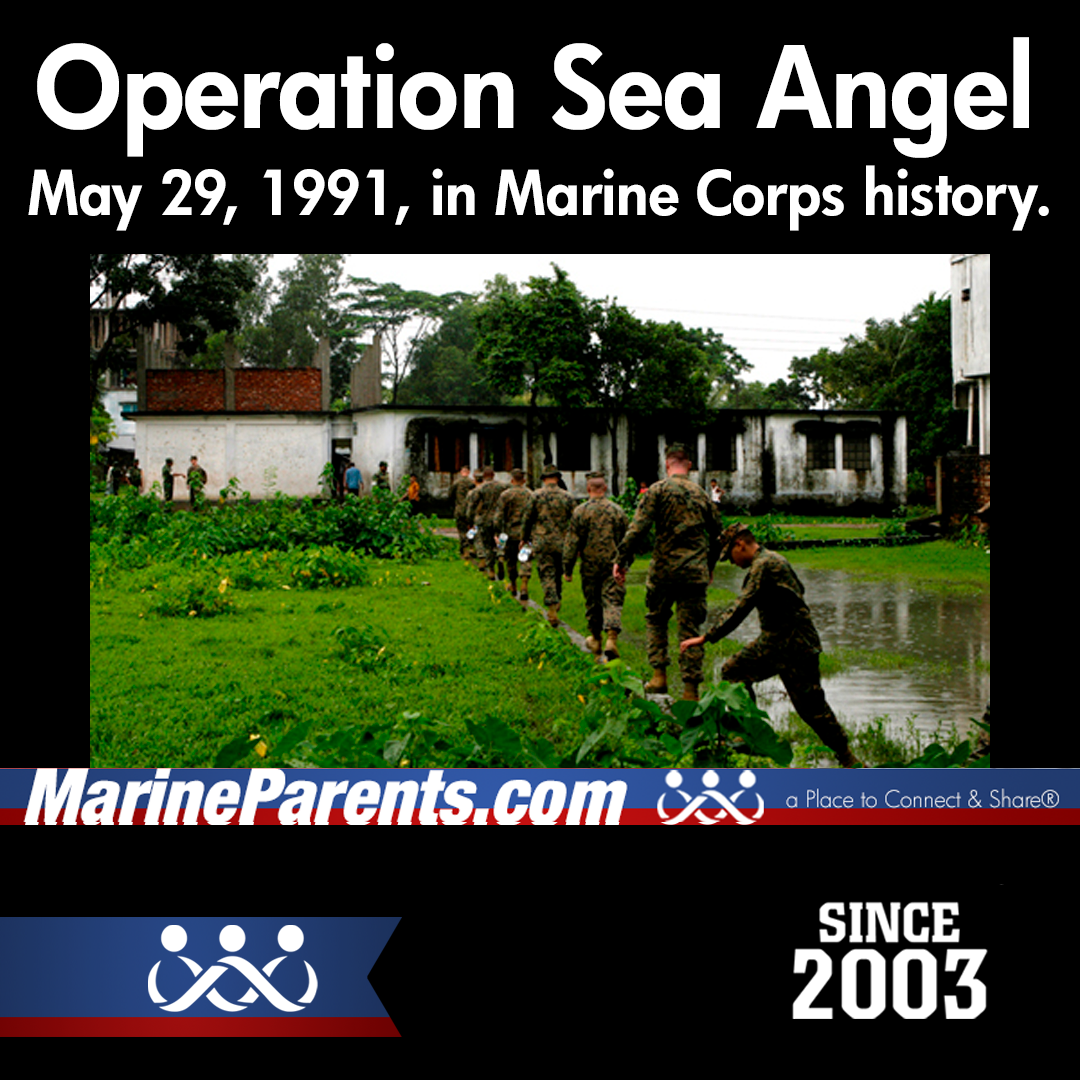 Posted on 5/29/2022
On May 29, 1991, elements of a joint task force that included the 5th Marine Expeditionary Brigade departed the South Asian nation of Bangladesh after nearly two weeks of disaster relief operations following Cyclone Marian, which resulted in more than 136,000 fatalities. The task force delivered relief supplies using helicopters, C-130s, and landing craft in Operation Sea Angel.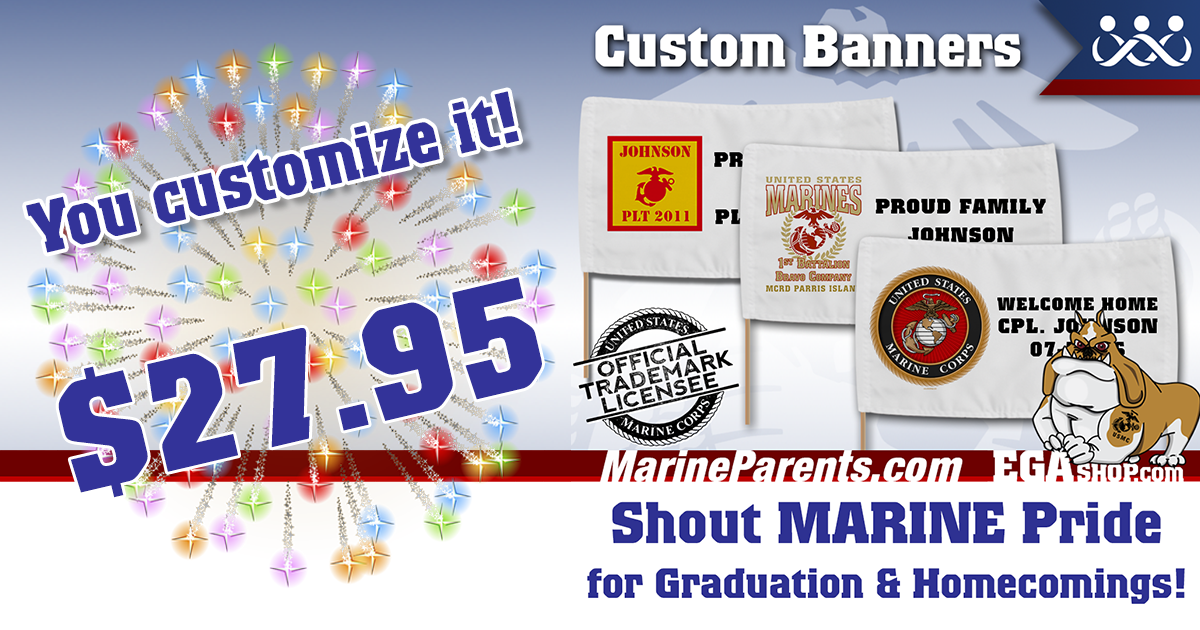 USMC GRADUATION BANNERS
Cheer on your Recruit at graduation by holding up this custom banner!