Tweet
Sergeant John Basilone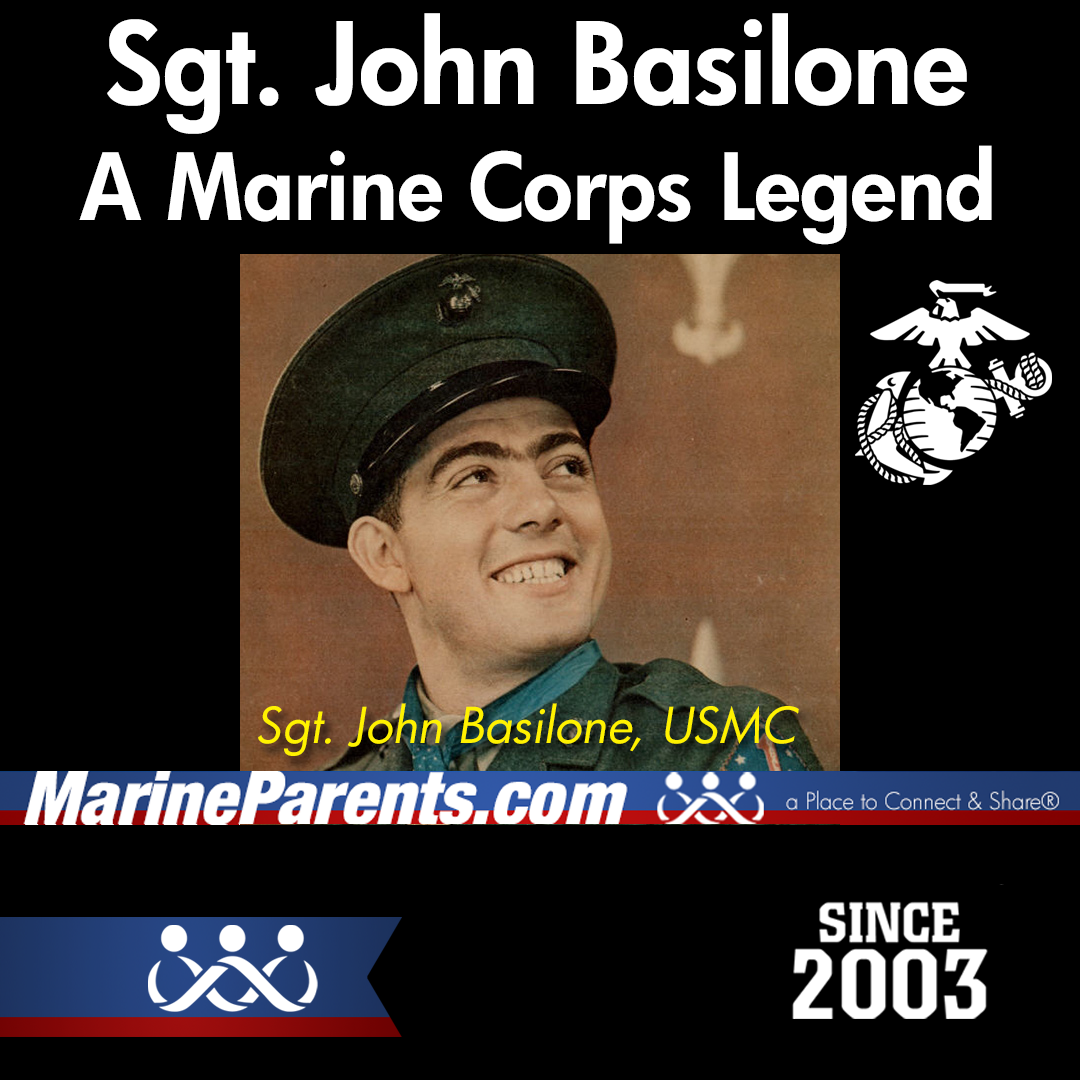 Learn more about one of the most courageous and dedicated Marines in history!
Marines are known for being always faithful; for never giving up; for being hard-chargers. Perhaps no Marine better exemplified these traits than Sergeant "Manila John" Basilone, the only enlisted Marine in World War II (WWII) to be awarded both the Medal of Honor and Navy Cross and a true Marine Corps legend.
Sergeant John Basilone's legacy is one of the most expansive and visible in Marine Corps history. The USS Basilone, a Gearing-class destroyer sponsored by Basilone's wife Lena, was laid down and launched in 1945 and commissioned in 1949. On Camp Pendelton, there is an entry point to the base from Interstate 5 called "Basilone Road." Additionally, part of Interstate 5 running through the base is called "Gunnery Sergeant John Basilone Memorial Highway," and a parachute landing zone on the base is named "Basilone Drop Zone."
Proud MoM Design ON SALE!
This design is a must-have for any proud Marine MoM! Take advantage of this sale and add some Semper-pride to your wardrobe! OOH-RAH! When we're sold out, we won't be restocking!