Tweet
Committed to Marine Moms and to Her Faith in God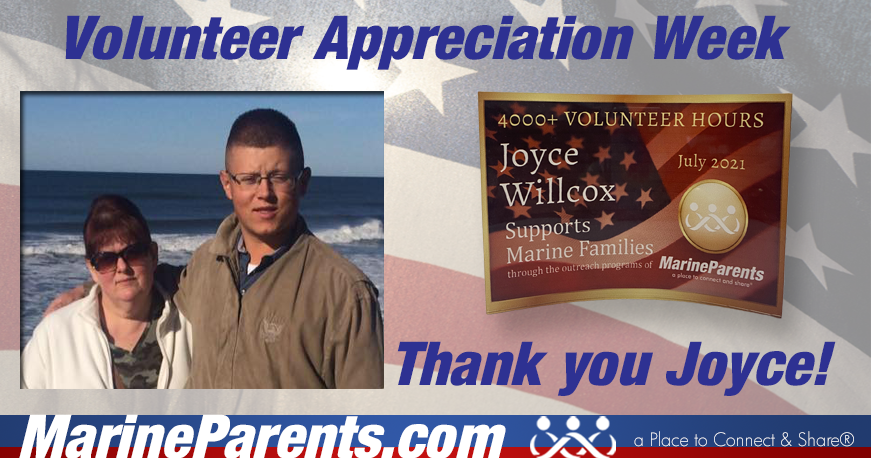 Joyce Willcox Lifetime Volunteer Service Award 4000+ Hours in Service
Joyce has been a volunteer with MarineParents.com since March of 2019. In July of 2021, Joyce achieved our LIFETIME Volunteer Service award having clocked 4000 service hours. That's 4000 hours in 28 months. That's 142 hours a month. That's over 30 hours a week! Joyce is mother to one...her Marine son. She spends most of her volunteer hours in our Family Group for Marine Moms where she is a Group Leader.
It's not very often that someone comes along to volunteer who contributes so many hours each week to supporting the family members of Marines. Joyce is that person with a stellar commitment to the organization.
—Tracy Della Vecchia, Founder
Joyce's son Jonathan had been talking about being a Marine since the 4th grade and somewhere along the line his mom and dad knew there was no going back, they knew this is what their son was meant to do and did whatever it took to help him get to the point of recruit. Jonathan (with God's help) has taken it the rest of the way! Joyce lives her life with strength in her faith in God and her commitment to helping others.
Thank you, Joyce, for your commitment to our Marine Mom's Group and the vast number of service hours you give to the members! We appreciate all you do and congratulations on achieving this milestone in such a short time!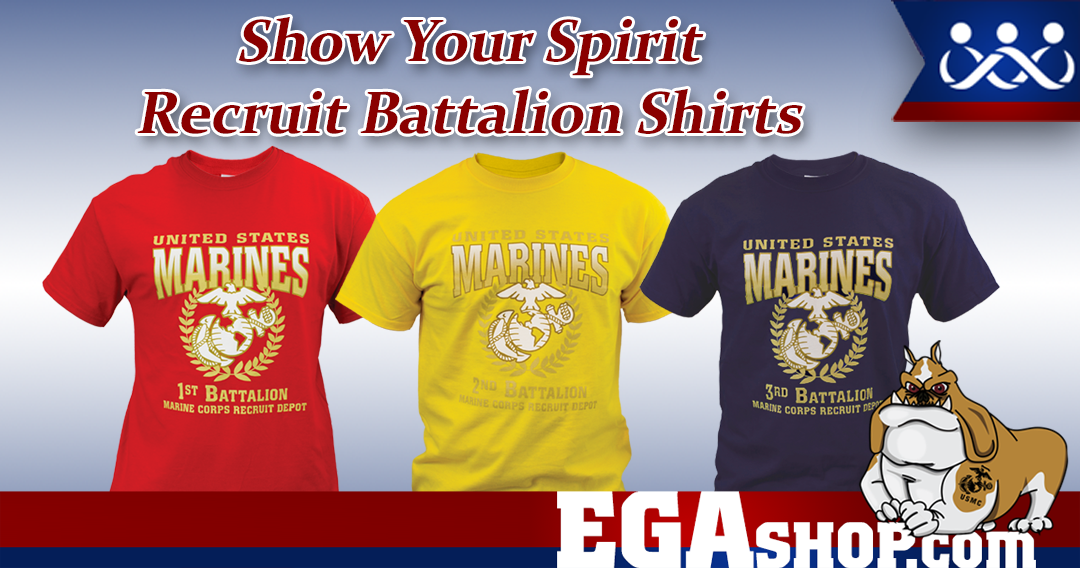 Show Your Support During Boot Camp
Thirteen weeks is a long time! Show your support when your recruit is in boot camp! Wear these shirts DURING their journey!