Tweet
For the Love of Marine Corps Family Members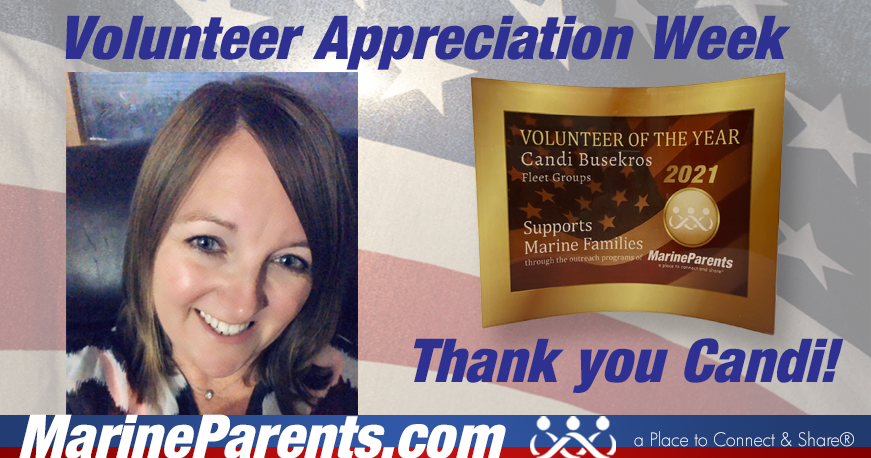 Thank You, Candi, Volunteer of the Year for Fleet Groups!
Candi Busekros is a volunteer for the amazing Facebook Groups team of volunteers we call "MP Team Fleet". Our fleet group volunteers support the family members of Marines who are in the fleet, in reserves, and on deployment. They are a great team of people!
Candi has been a very steady presence for the loved ones in the deployment group which is incredibly important, especially during these tumultuous times. She is caring, kind, and calm in her work.
—Nicole Edmundson, Volunteer Manager
Candi loves animals and works at a vet clinic when she's not volunteering. And she spends a lot of hours volunteering with her team. We're happy to rate right up there with her love of animals.
Thank you Candi and your team of volunteers, for all you do to support our family members during the fleet stage of their Marine's career in the Corps!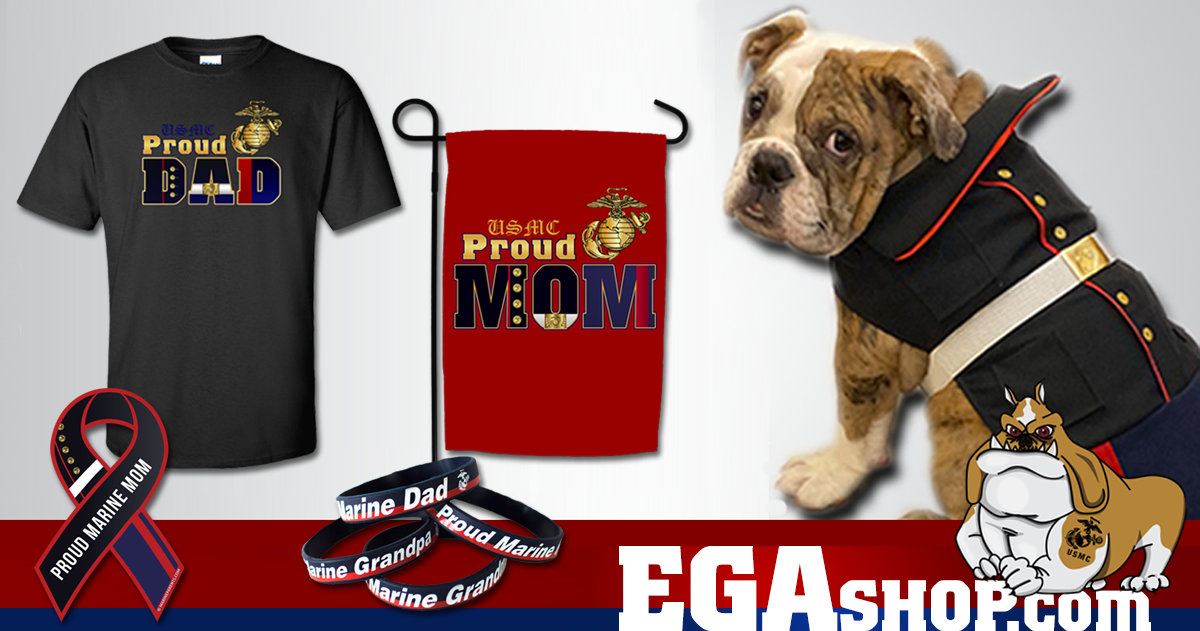 Marine Mom and Marine Dad Dress Blue
The most pupular aisle in the EGA shop has to be the dress blue aisle! From garden flags to wristbands to car magnets to T-shirts. Marine Mom and Marine Dad, we've covered you in Marine Corps dress blue!