Tweet
A Marine Dad is Selected Volunteer of the Year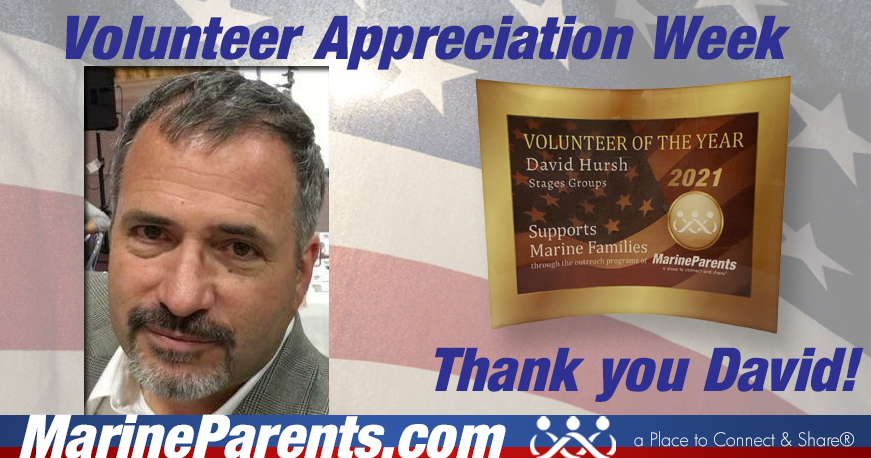 David Hursh is Always Learning, Always Sharing
Congratulations to David Hursh for being selected Volunteer of the Year in our "Stages Groups". We have groups by family affiliation with the mission of supporting members who have a Marine in any stage of the Marine Corps. David works with our Marine Dads group. We also have groups for Marine Moms, Grandparents, siblings, and significant others.
David is a quiet and steady presence in our Family Groups. He continues to learn and grow in all things Marine Corps in order to share with other parents.
—Nicole Edmundson, Volunteer Manager
When David's Marine shipped out to boot camp he wanted to know everything he could about where his recruit was, what sort of training he was engaged in, and how he would progress in his career as a Marine. MarineParents websites were David's source for all things USMC and he uses them regularly. David wants to pass along to other families what he learned and how he found the information that satisfied his curiosity.
We appreciate you David, for your drive to learn more through your curiosity! Your volunteer team and members of the groups appreciate your presence and time! Our groups are more informed because of you! Thank you!
Posted on 4/21/2022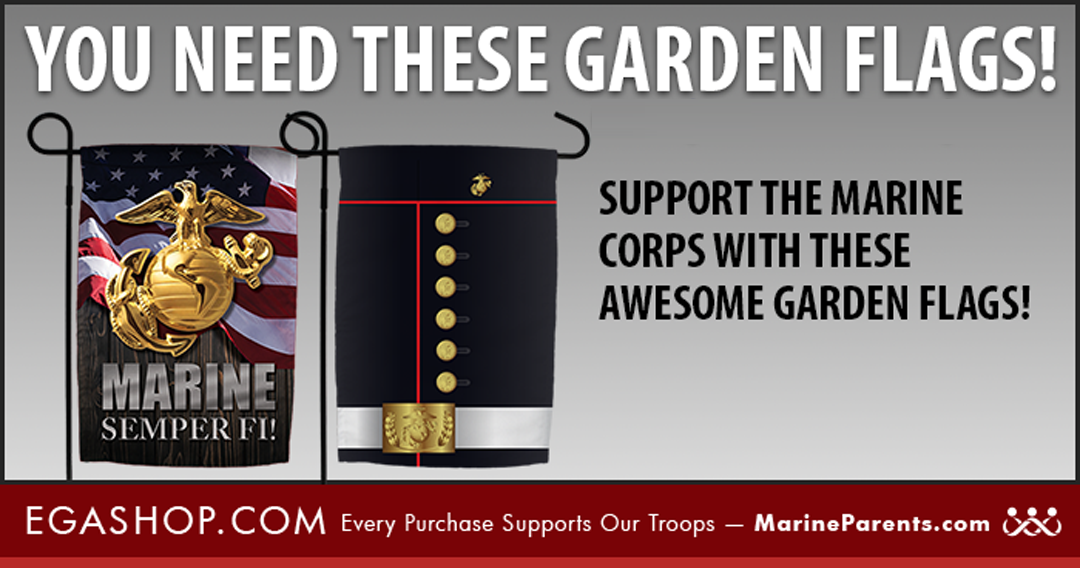 Marine Family: Show that Semper-Fi pride!
You need these garden flags! Get them while they're ON SALE!