Tweet
Congratulations Jennifer Myzia, Volunteer of the Year!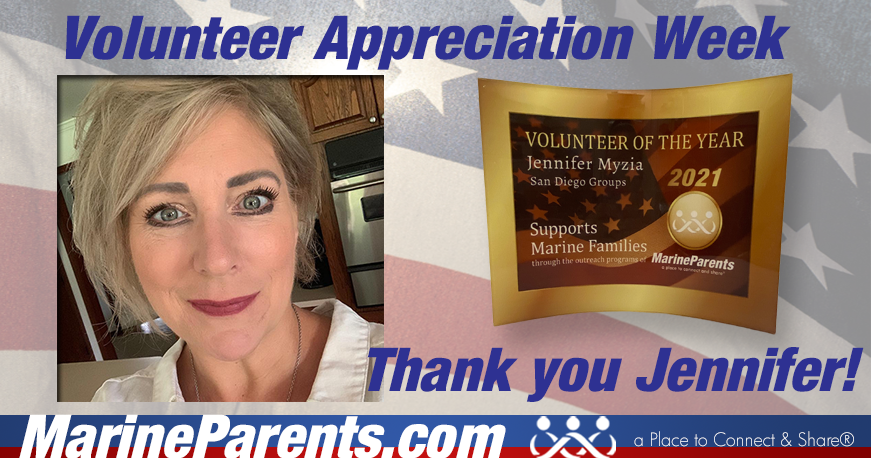 Accomplishments and Service Run Deep in Her Family
Congratulations to Jennifer for being selected as our Volunteer of the Year for the Official MarineParents.com San Diego Recruit Training Facebook Groups. Jennifer's family is service-oriented, whether volunteering or serving our country in the military. Jennifer volunteers in each of our three RTBN Groups, 1st, 2nd, and 3rd Battalion. Her youngest of three children is her Marine who graduated high school at age 16, spent the next year working with recruiters, and on his 17th birthday enlisted into the Marine Corps. Going above and beyond appears to be a family trait!
Jennifer is a compassionate volunteer who inspires and encourages members. She is genuine and patient and her kindness towards others shines through.
—Stacie Lynn Theis, Volunteer Manager
Jennifer decided to volunteer at MarineParents.com because of the incredible support and help she received when her now-Marine was in boot camp. Every question was answered and when she was discouraged or anxious about her son, volunteers were there to help with information, a kind word, a story about their experience, and a listening ear. This kind of support is incredible! She wants to pass it on and help other parents through this difficult and trying time in their lives.
And Jennifer is living proof that kindness begets kindness; she was supported by volunteers during her young son's 13 weeks of boot camp, and she's brought that kindness with her to all three of our San Diego RTBN groups. Thank you Jennifer, for your service and attention to kindness! We're honored that you list volunteering at MarineParents.com as one of your accomplishments!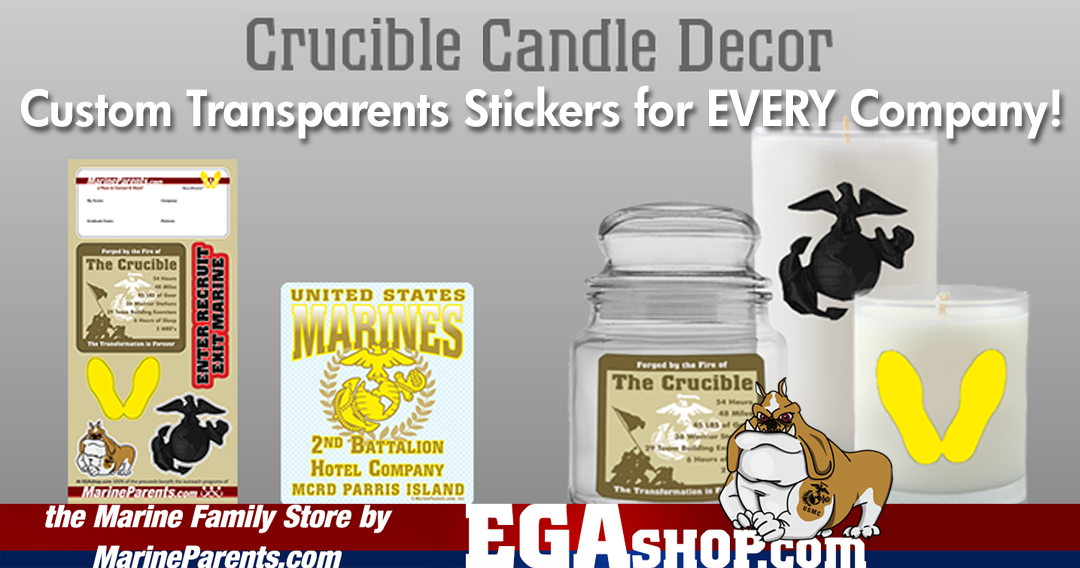 Crucible Candle Stickers
Light a candle to support your recruit during the crucible! Decorate a glass-jar candle with these transparent stickers featuring YOUR recruit's battalion and company for Parris Island or San Diego. Sold as a set of 4 plus we have crucible candle stickers.