Tweet
M.o.M. is Volunteer of the Year Parris Island Groups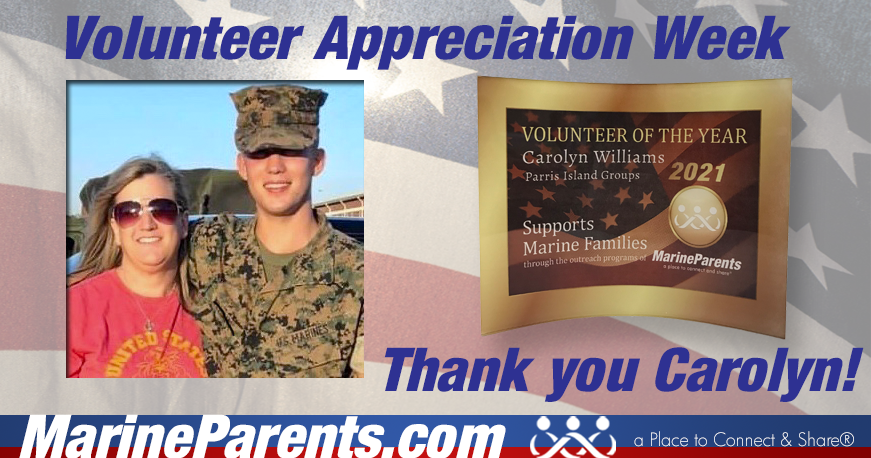 Carolyn loves being able to pay it forward as a volunteer!
Congratulations to Carolyn for being selected Volunteer of the Year for our Parris Island Facebook Groups. We have Recruit Training Battalion groups for every battalion for both Parris Island and San Diego. Training is unique to PI or SD and we, therefore, train our volunteers for one or the other. Carolyn works in our Parris Island groups for 1st RTBN and 3rd RTBN. Carolyn also works in our East Coast fleet groups. Carolyn is the mother of two; her son is her Marine. She has been volunteering since May 2019.
Carolyn is dedicated to helping members and definitely knows ALL things boot camp! She is consistent and compassionate and will always step in to help her teammates whenever she can.
—Jennifer Brown, Volunteer Manager
When Carolyn's son decided to join the Marines she had lots of questions and a MoM on her son's soccer team already had a son in the Marines. She told Carolyn about the Poolee Facebook group which answered a lot of her questions. Carolyn then moved on to the Facebook group for Parris Island and was so impressed with the knowledge of the volunteers and how they could put her mind at ease. She liked that she was part of a group where everyone was going through the same thing and could relate to all of the different emotions she was feeling. Once her son graduated boot camp she stayed on with the group and wanted to help others and she was helped. Carolyn was asked if she wanted to volunteer and she knew right away that she wanted to pay it forward!
Thank you, Carolyn, for standing steady in the recruit groups at Parris Island. Your dedication to supporting new recruit family members is gracious and appreciated. We think the world of you!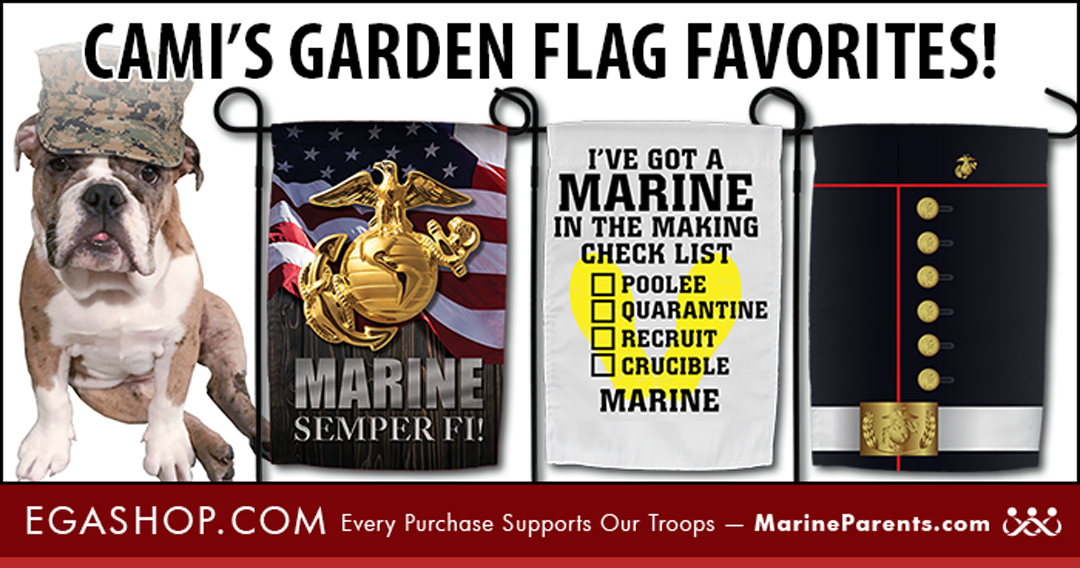 Marine Corps Garden Flags: MUST HAVE
Deck out your yard with these amazing USMC Garden Flags and have your lawn looking fly in no time! OOH-RAH!