Tweet
Newsletter Sign Up
Stay in-the-know with our daily information newsletters as well as EGA Shop Promotions.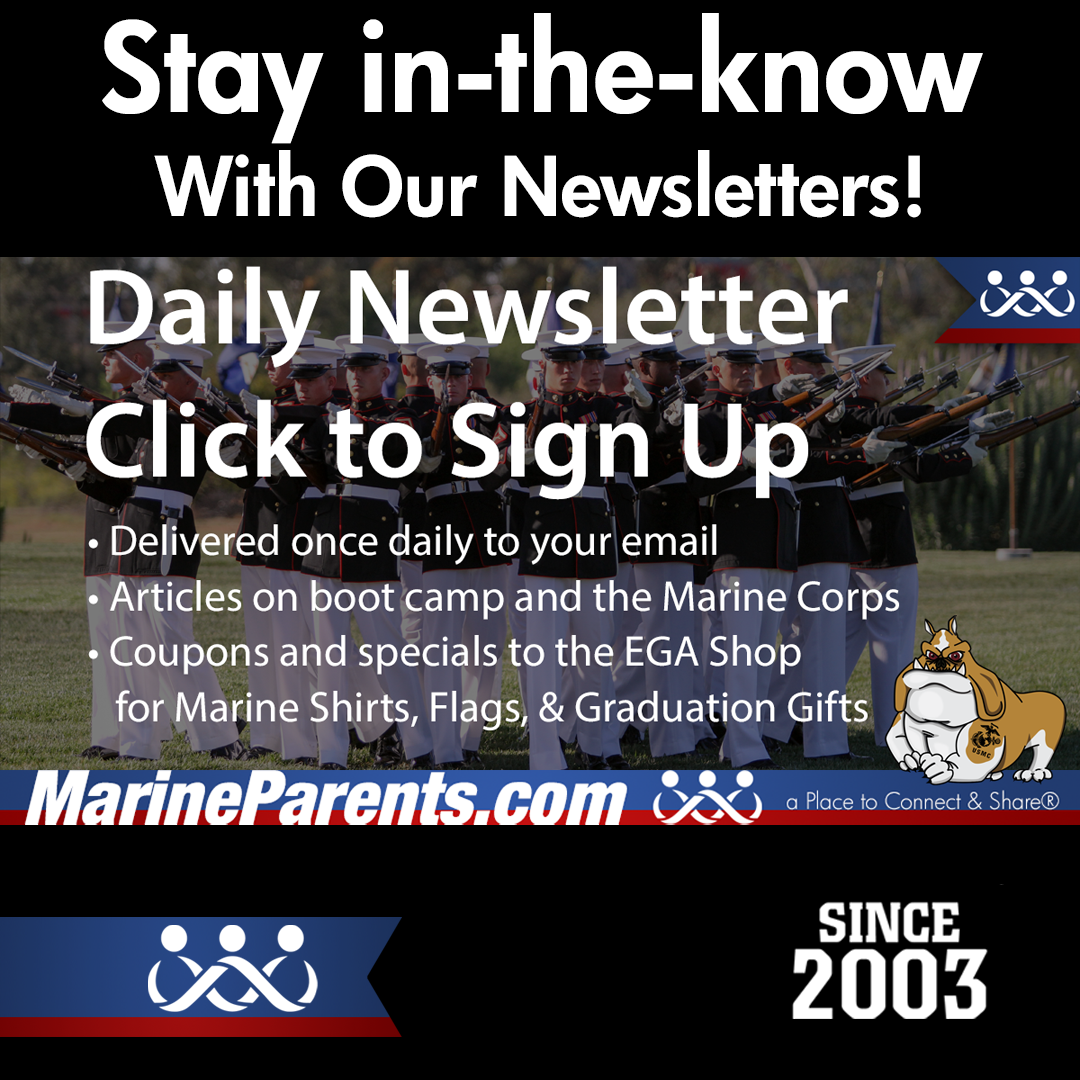 Posted on 12/9/2000
To sign up to receive the MarineParents.com newsletter and our promotional EMAIL with coupon savings, text MARINEPARENTS to 22828 on your cell phone or sign up on this page.
To the great folks at MarineParents.com, thanks for your web page and your newsletter. We don't hear from our Marine very often so when we go to your site it somehow makes us feel a little closer to him. Heartfelt Thanks!
Make Sure Your E-mail Won't Filter Us! If you do not already know how to remedy the issue with spam, bulk, or junk mail folders and would like some general suggestions to get started, click the blue bar.
Note: In each email Newsletter you receive, there will be a link to unsubscribe or change your areas of interest.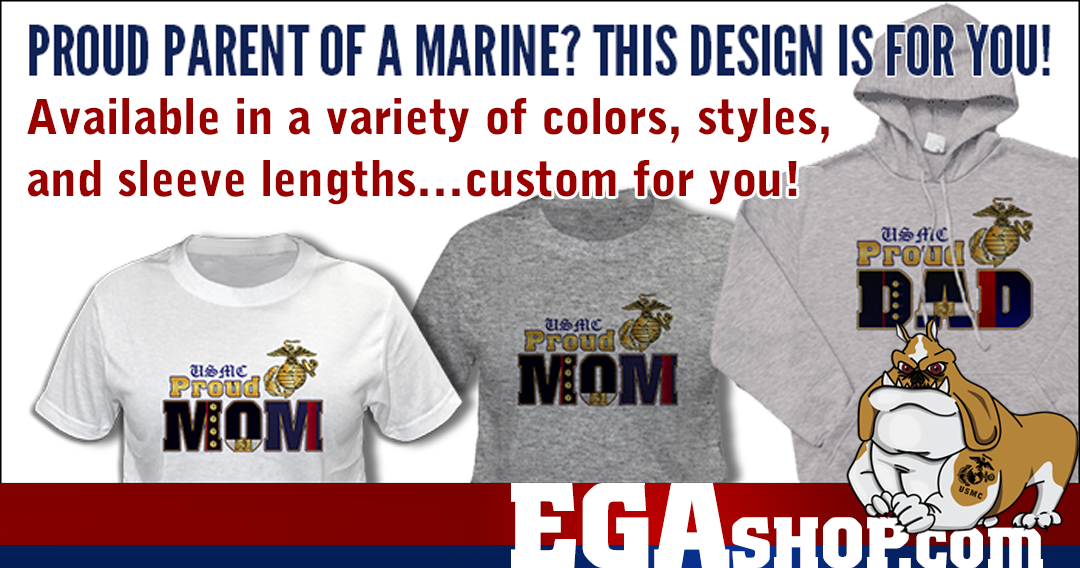 Proud Marine Parent? YOU NEED THIS!
Show your support for your Marine with the Dress Blue mom/dad design. Available in a variety of colors and shirt styles.