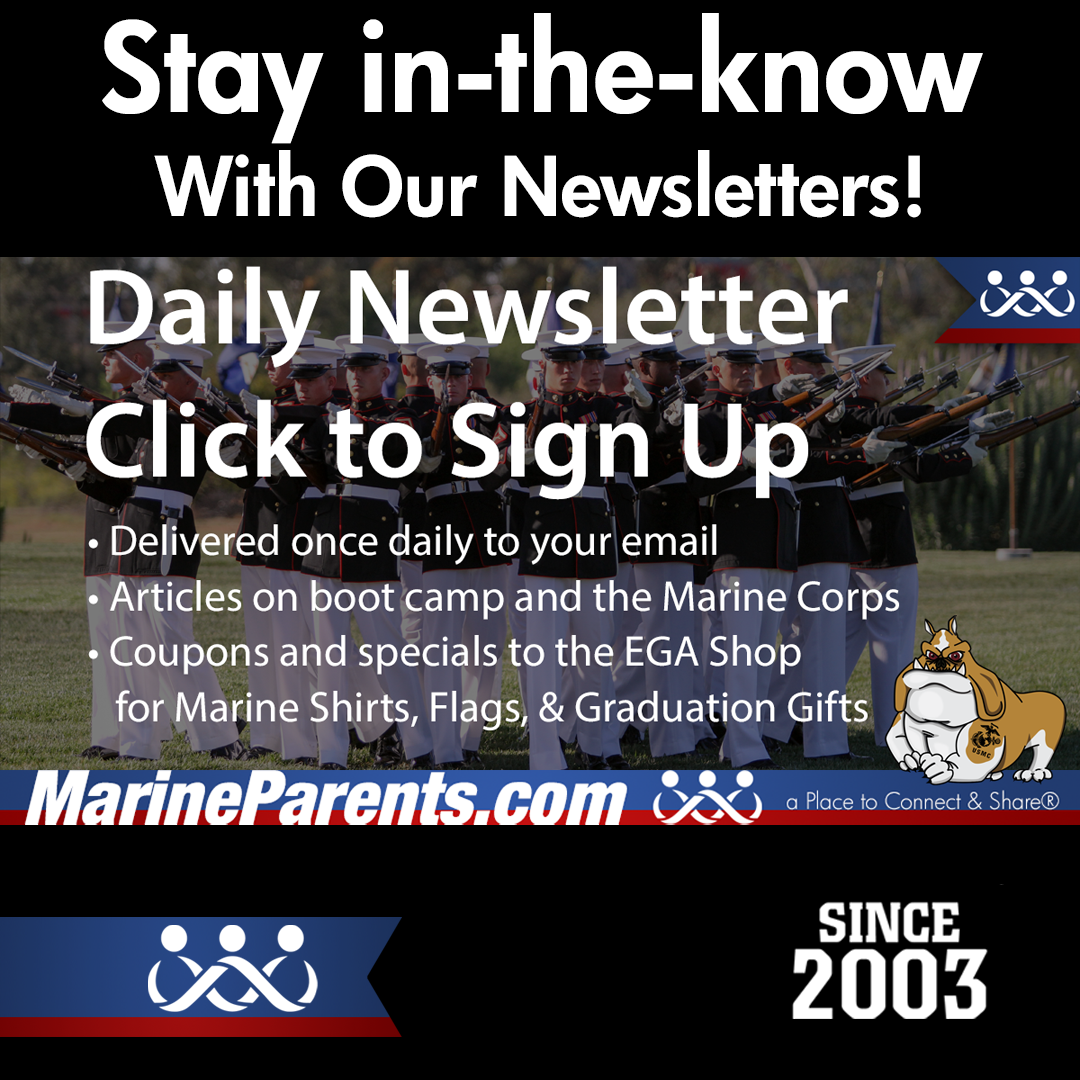 Stay in-the-know with our daily information newsletters as well as EGA Shop Promotions.
Sign up to receive the MarineParents.com newsletter delivered once daily to your email. You'll learn about the Marine Corps and read articles on boot camp and the Marine Corps. You'll also receive coupons and specials to the EGA Shop for Marine Shirts, garden flags, and graduation gifts.
To the great folks at MarineParents.com, thanks for your web page and newsletter. We don't hear from our Marine often, so it makes us feel closer to him when we go to your site. Heartfelt Thanks!
Make Sure Your E-mail Won't Filter Us! If you do not already know how to remedy the issue with spam, bulk, or junk mail folders and would like some general suggestions to get started, click the blue bar.
Note: In each email Newsletter you receive, there will be a link to unsubscribe or change your information.
Posted on 1/28/2023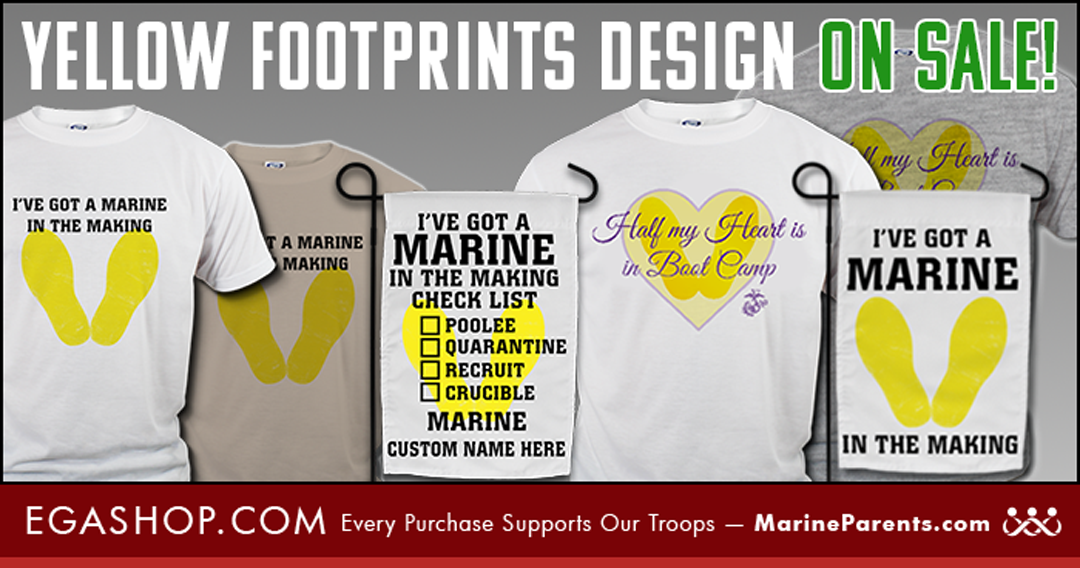 GET YOUR YELLOW FOOTPRINT WEAR HERE!
It's a Marine thing...and they're on sale for two days only, Wednesday and Thursday this week! Get your yellow on!