Tweet
Looking for TRUSTED Deployment Information?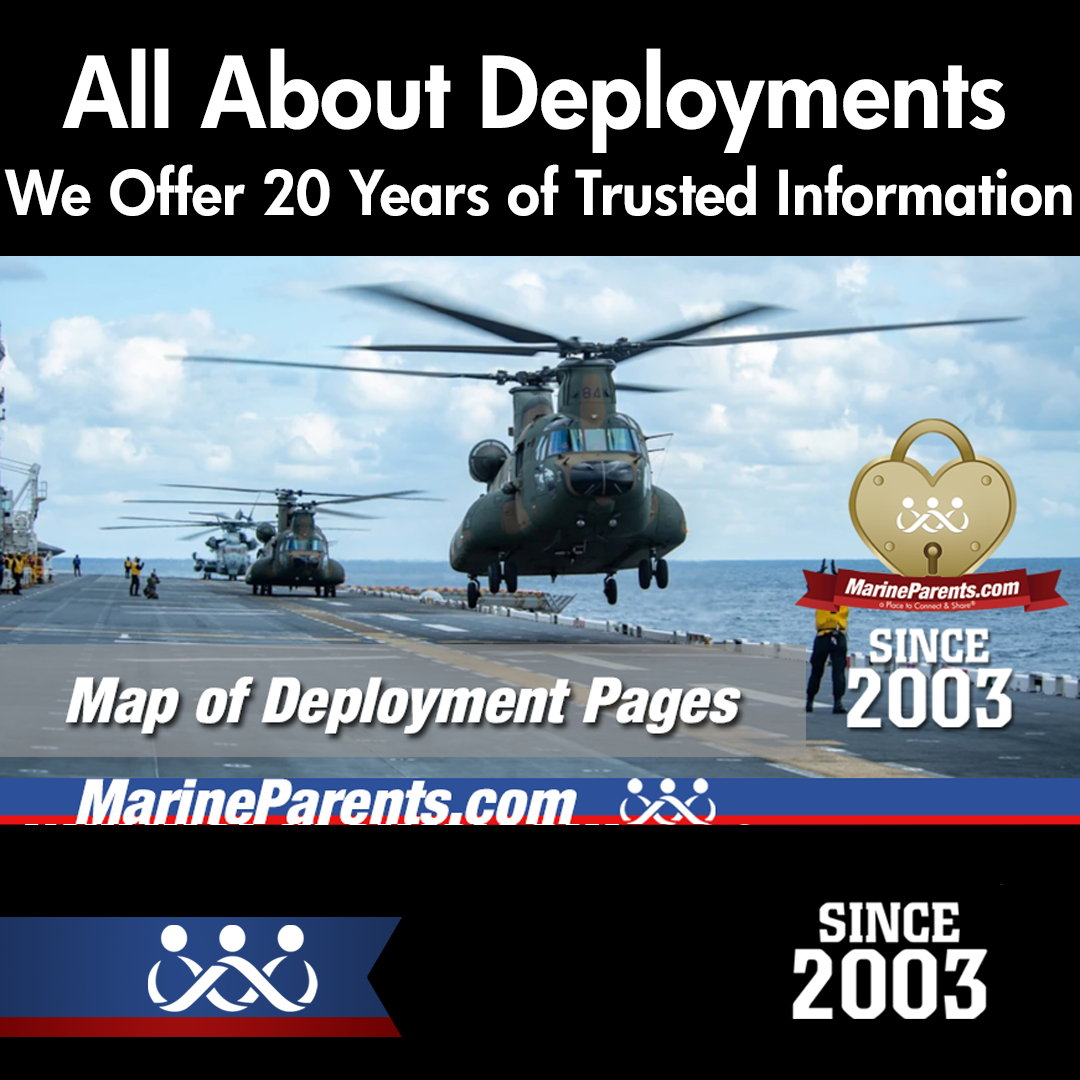 Marines Want to Deploy. Parents? Not So Much.
Your son or daughter joined the Marine Corps to serve their country; being deployed is part of their job. It's the part of their job most Marines desire. As the parent of a Marine, deployment feels scary. But it doesn't have to be. Our mission is to provide you with information to better understand and prepare YOU for what to expect during deployment. This website page is worth a glance today; knowing you can turn to Marine Parents is the takeaway.
+
We've been sharing information with family members during deployments since January 2003. Our information is accurate and trusted. And we speak your language. We have worn YOUR shoes.
I somehow feel closer to my son when I read the information on your website. Thank you for giving that to me.
Click the image to view our "map of the website" on deployment topics. You can search the topics to find what you are looking for, or pick a category to read more about Marine Corps deployment.
If you use Facebook, we have a group specifically for questions about deployment and to give you a Place to Connect and Share® with other family members. See the link in the blue bar.
A place to connect and share is a registered trademark of the United States Marine Corps. Used with permission.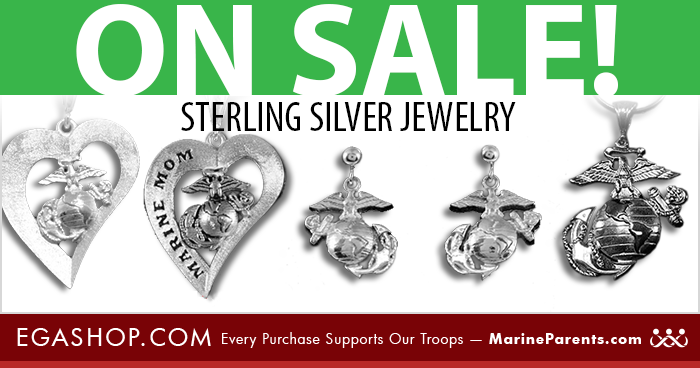 Marine Corps Sterline Silver Jewelry on Sale!
This is your change to get a MoM you know a gift that she'll love! On sale for a limited time. Shop early for the best selection.