Tweet
Marines Deployed to Somalia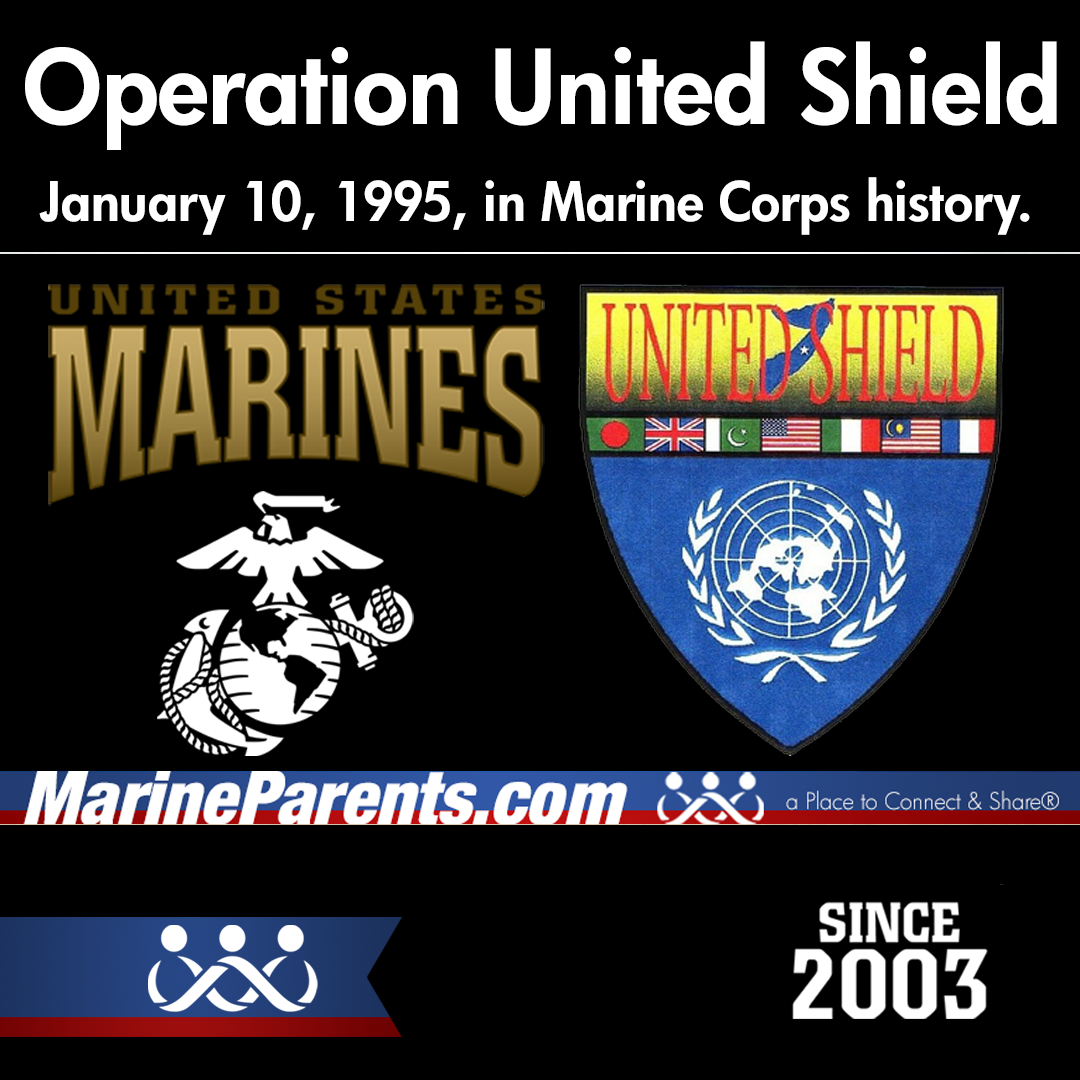 January 10, 1995 in Marine Corps History
On January 10, 1995, the Pentagon announced that 2,600 U.S. Marines would be deployed to Somalia for Operation United Shield to assist the final United Nations peacekeeping troops to withdraw from the country. The decision came in response to the UN's request for American protection of its peacekeeping troops serving in Somalia.
*Image info: Official logo for Operation United Shield (released)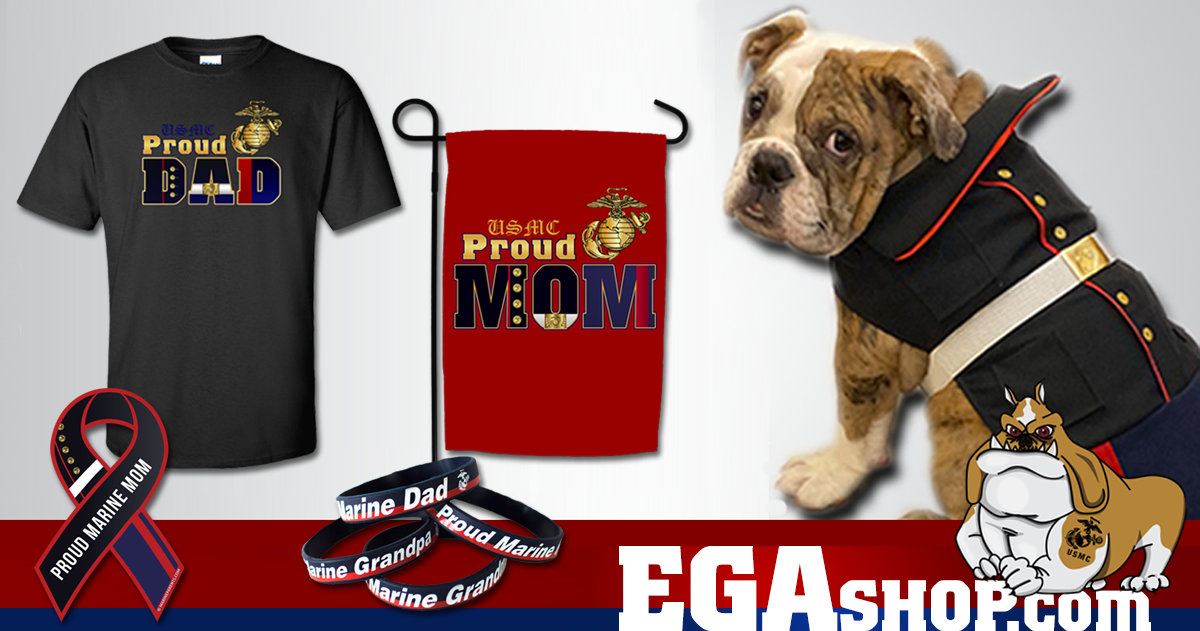 Marine Mom and Marine Dad Dress Blue
The most pupular aisle in the EGA shop has to be the dress blue aisle! From garden flags to wristbands to car magnets to T-shirts. Marine Mom and Marine Dad, we've covered you in Marine Corps dress blue!