Tweet
Montford Point Marine Memorial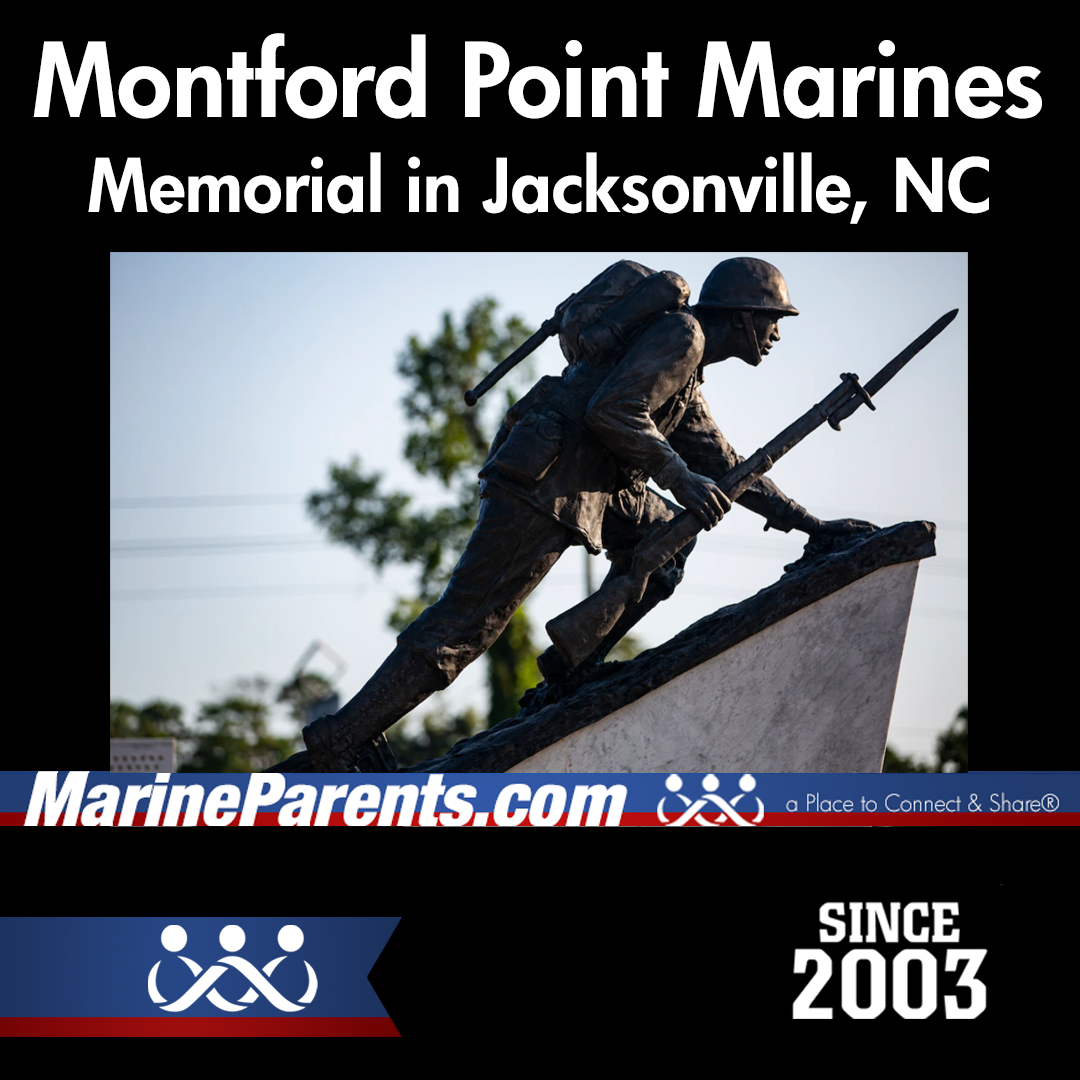 Dedicated to all Montford Point Marines and their legacy (Jacksonville, NC)
February is Black History month. Today we are featuring the Montford Point Marines.
The Montford Point Marine Sculpture that represents the Montford Point Marines; the angle of incline represents the uphill struggle for equality, stands at the Montford Point Marines Memorial in Jacksonville, N.C., Aug. 26.
U.S. Marine Corps photo by Lance Cpl. Christian Ayers/Released 200826-M-ZF985-1022.JPG
The Montford Point Marine Memorial is located near the entrance to downtown Jacksonville at 109 Montford Landing Road. The memorial is part of the Lejeune Memorial Gardens which includes the Beirut Memorial, 9/11 Memorial Beam, Vietnam Veterans Memorial, and the Eagle, Globe and Anchor reflective pool. Lejeune Memorial Gardens is free and open to the public.
Posted on 2/1/2000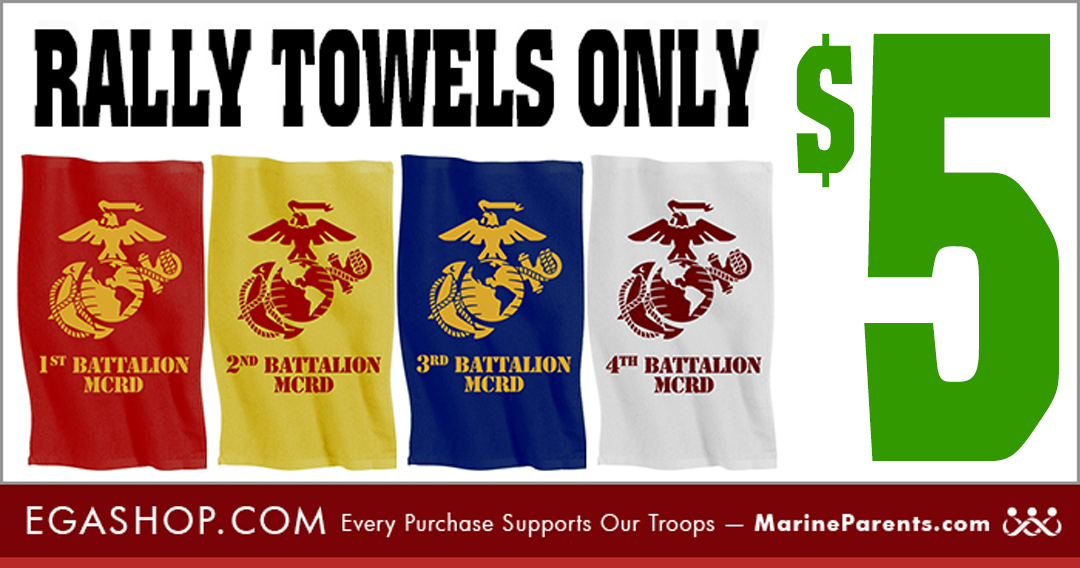 RALLY TOWELS ON SALE!
On sale for $5 Monday and Tuesday only! Get yours now! OOH-RAH!