Meet Cherissa Wells, Volunteer for MarineParents.com
a volunteer at MarineParents.com. Our volunteers work around the United States in a variety of capacities. Please give a shout out of thanks to one of our Official Marine Parents Facebook Group volunteers!
---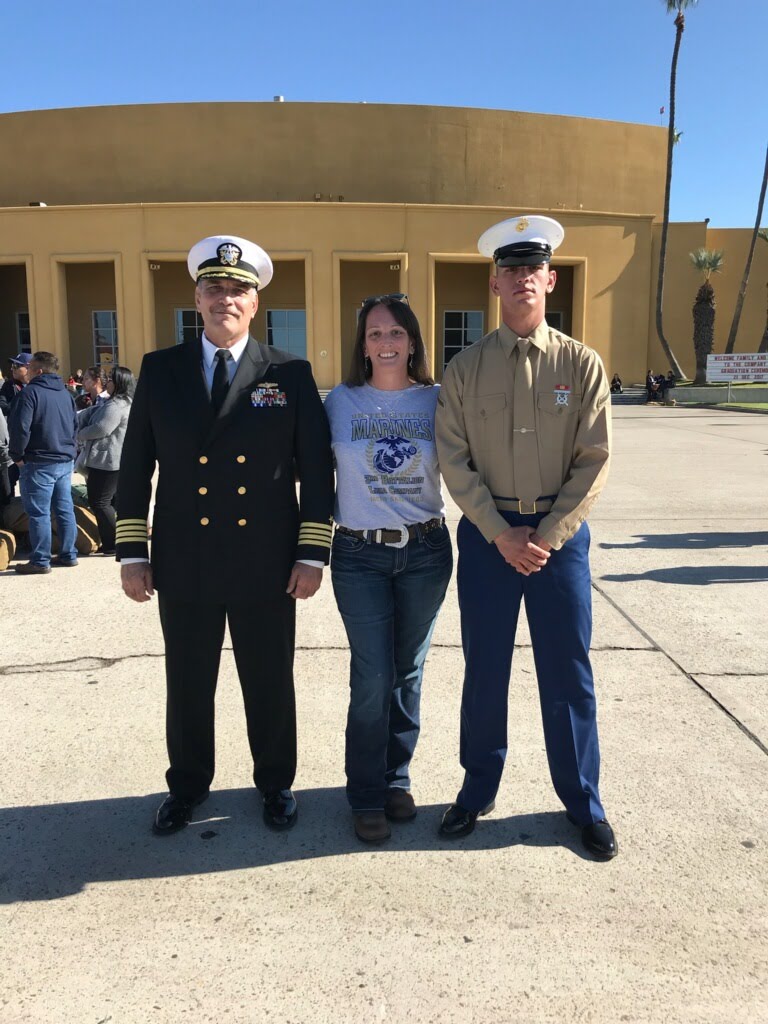 Cherissa's Positions
Click the Link to View the Group(s)
PDS Group Leader PDS MCB Camp Pendleton
Region 3 CR Presenter Texas
STATES CR Coordinator
Region 3 Group Leader Region 3 South West
Cherissa Wells
Volunteering since 2017-10-12
Total Service Hours: 2376.35
Total Service Hours in 2020: 960.08
Cherissa was born and raised in the Dallas/Fort Worth area. She has been remarried for a little over 1 year, and is a proud Momma to a blended family of eight kiddos ranging from 4 to 22! Her oldest, Kris, is her Marine and graduated boot camp in December 2017. He decided to join the Marine Corps a few years ago. She has supported him since day one, even though it was difficult for her.
Her father was in the Navy for 45 years and retired early last year. Her family never moved around though. He always got a call and picked up that duffle bag, and they heard from him when they heard from him. It was hard emotionally, but when it is your child, the roller coaster of emotions are on a whole new level. She found this page a few weeks before her son shipped to boot camp, and it was life changing! All of the support, encouragement, information and love everyone showed for the RCTs, Marine's, and familes was/is indescribable!
She decided to volunteer because she wants to help others who are already or about to begin the journey of becoming Marine loved ones. She is the group leader for the TX and Camp Pendleton pages. She started her volunteering on the recruit pages. She has a busy life, as expected with eight kiddos, and works as a nurse full time, but knew that she wanted to volunteer. She had no doubt to work it into her daily routine. Going through this journey, has made her stronger, physically, mentally, and emotionally, as well as driven her to gain knowledge about the Marine Corps and its history. She is happy to say, Welcome to the Marine Corps family! OOHRAH!
Visit Cherissa's Facebook Profile
Back to the list of Official Marine Parents Facebook Groups Volunteers