Meet Kelly Cooke, Volunteer for MarineParents.com
a volunteer at MarineParents.com. Our volunteers work around the United States in a variety of capacities. Please give a shout out of thanks to one of our Official Marine Parents Facebook Group volunteers!
---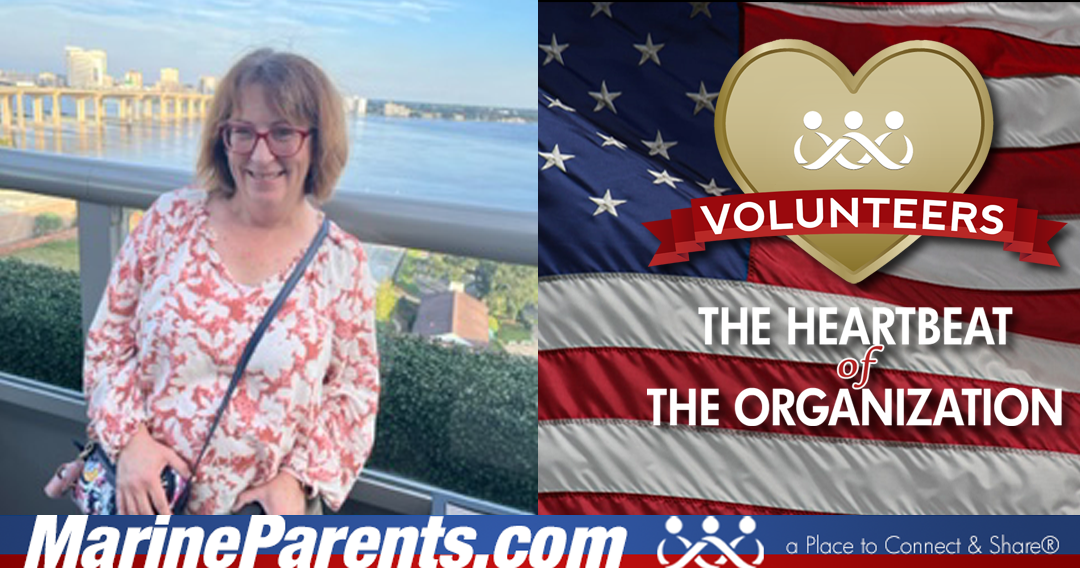 Kelly's Positions
Click the Link to View the Group(s)
PI 1st RTBN Group Guide PI Delta
Kelly Cooke
Volunteering since 2023-07-10
Total Service Hours: 57.81
Total Service Hours in 2023: 57.81
Kelly is a returning volunteer. She is married and has three children, the youngest being a Marine for 7 years. When Kelly is not working or volunteering she enjoys spending time with her two Labrador retrievers.
Kelly decided to volunteer for MarineParents.com because when her son was in boot camp she received so much support from the group and wanted to pay it forward. Volunteering helps her feel closer to her Marine when he is not close to home.
Visit Kelly's Facebook Profile
Back to the list of Official Marine Parents Facebook Groups Volunteers