Meet Jennifer Reprogle, Volunteer for MarineParents.com
a volunteer at MarineParents.com. Our volunteers work around the United States in a variety of capacities. Please give a shout out of thanks to one of our Official Marine Parents Facebook Group volunteers!
---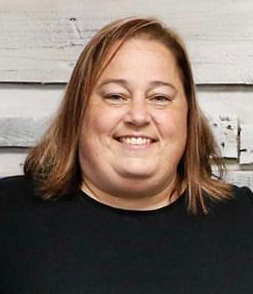 Jennifer's Positions
Click the Link to View the Group(s)
Other Group Leader Japan
MPG Assistant Group Leader Marine Parents
PI 2nd RTBN Group Leader PI Hotel
Jennifer Reprogle
Volunteering since 2022-01-20
Total Service Hours: 488.13
Total Service Hours in 2023: 438.13
Jen's been married for 27 years and has two sons, a daughter-in-law, and a beautiful granddaughter. Her husband is a veteran and they both come from a long line of deep military roots. When her nephew decided to join the Marine Corps., the family was quite proud of him. He became 4th generation on her husband's side of the family to serve his country.
Jen's decision to volunteer for MarineParents.com was an easy one. When her nephew first left for boot camp, she saw how difficult it was firsthand with no communication. She has since learned quite a bit from friends and other avenues of support. She'd like to pay it forward and give other families the same support that she was so graciously given.
Visit Jennifer's Facebook Profile
Back to the list of Official Marine Parents Facebook Groups Volunteers