Meet Becky Nielsen, Volunteer for MarineParents.com
a volunteer at MarineParents.com. Our volunteers work around the United States in a variety of capacities. Please give a shout out of thanks to one of our Official Marine Parents Facebook Group volunteers!
---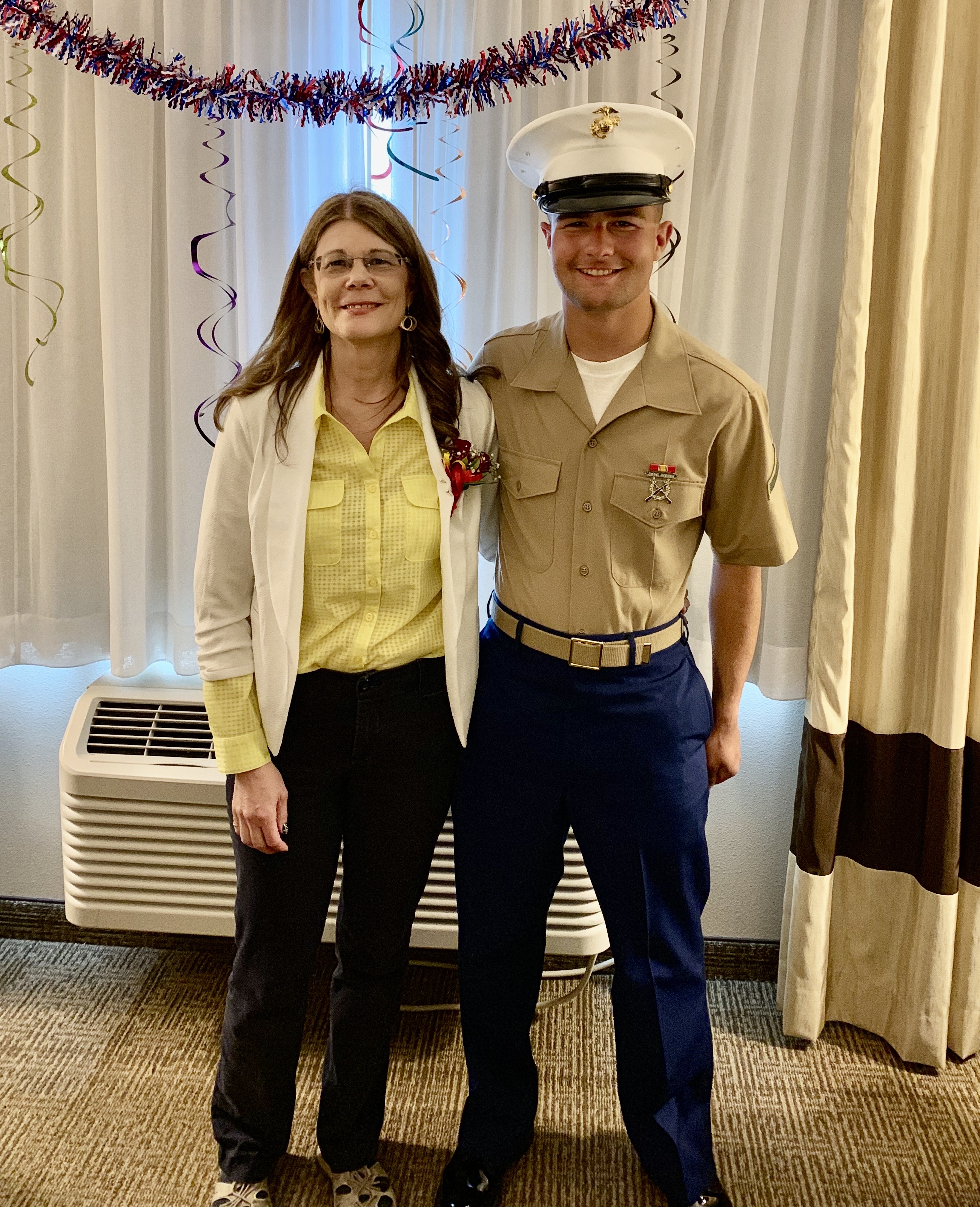 Becky's Positions
Click the Link to View the Group(s)
SD 1st RTBN Group Guide SD Charlie
Other Group Guide Reserves
SD 1st RTBN Assistant Group Leader SD Bravo
Becky Nielsen
Volunteering since 2019-08-07
Total Service Hours:
Total Service Hours in 2020: 619.91
Becky is relatively new to MarineParents. Her youngest child chose to claim the title of United States Marine. Erik went to recruit training in January 2019. He is currently in the Reserves. Her oldest, Kaleb is a structural engineer in Kansas City, MO. He and his wife, Laura are parents to four very active young boys. Her middle child, Elizabeth is a stay at home mom in Billings MT. She and her husband Brooks have a son and a daughter. Becky is a mental health therapist in private practice in Great Falls, MT.
Becky became interested in volunteering with MarineParents while Erik was in boot camp. She received so much encouragement and support from the volunteers with her RTBN group. Not knowing anything about the Marine Corps the Facebook group became a lifeline. She is hoping to be able to assist other families on this scary and rewarding adventure.
Visit Becky's Facebook Profile
Back to the list of Official Marine Parents Facebook Groups Volunteers