Meet Tana Lusty, Volunteer for MarineParents.com
a volunteer at MarineParents.com. Our volunteers work around the United States in a variety of capacities. Please give a shout out of thanks to one of our Official Marine Parents Facebook Group volunteers!
---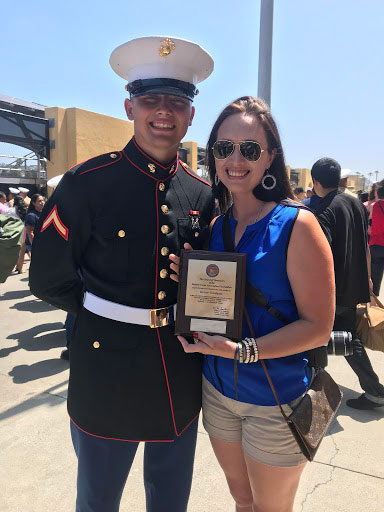 Tana's Positions
Click the Link to View the Group(s)
SD 3rd RTBN Group Leader SD Lima
SD 1st RTBN Group Leader SD Bravo
Tana Lusty
Volunteering since 2019-08-02
Total Service Hours:
Total Service Hours in 2021: 126
Tana and her husband Bucky live on a large cattle ranch in Central Texas. They have 3 children. The oldest, a daughter is currently in nursing school. The youngest son is still in high school. Their middle child, a son is their Marine. OOHRAH! Tana, a former Youth Caseworker, has been a stay-at-home mom for the last 16 years. Most of the time she is helping her husband around the ranch, but when she does have free time she enjoys reading, fishing, and gardening. She is a big football, basketball, and track fan and spends every Friday night in the Fall under the Friday Night Lights.
Tana's world was momentarily stopped when her Marine came home from his first semester of college saying that he had made the decision the quit college and join the Marine Corps. After many tears, she jumped on board with him and made it her mission to learn all the information that she could about the US Marine Corps. The first place she stumbled upon in her search was MarineParent.com. It soon became her lifeline during her son's time at Bootcamp. Upon her Marine's graduation in the summer of 2019, she felt the need to return the gift that she had been given. She signed up to be a volunteer the week after his graduation and so began her journey to Pay it Forward.
Tana has found that through her volunteer work with Marine Parents a very rewarding endeavor. All throughout her Marine's life growing up she found herself cheering him on from the bleachers of every single event he participated in. Now that he joined the Marine Corps, this is her way of continuing to "cheer him on from the bleachers" By helping out the families of his teammates, or brothers. Guiding the families through one of the most trying times as a parent of a loved one.
Back to the list of Official Marine Parents Facebook Groups Volunteers