Meet Michelle Dulansky, Volunteer for MarineParents.com
a volunteer at MarineParents.com. Our volunteers work around the United States in a variety of capacities. Please give a shout out of thanks to one of our Official Marine Parents Facebook Group volunteers!
---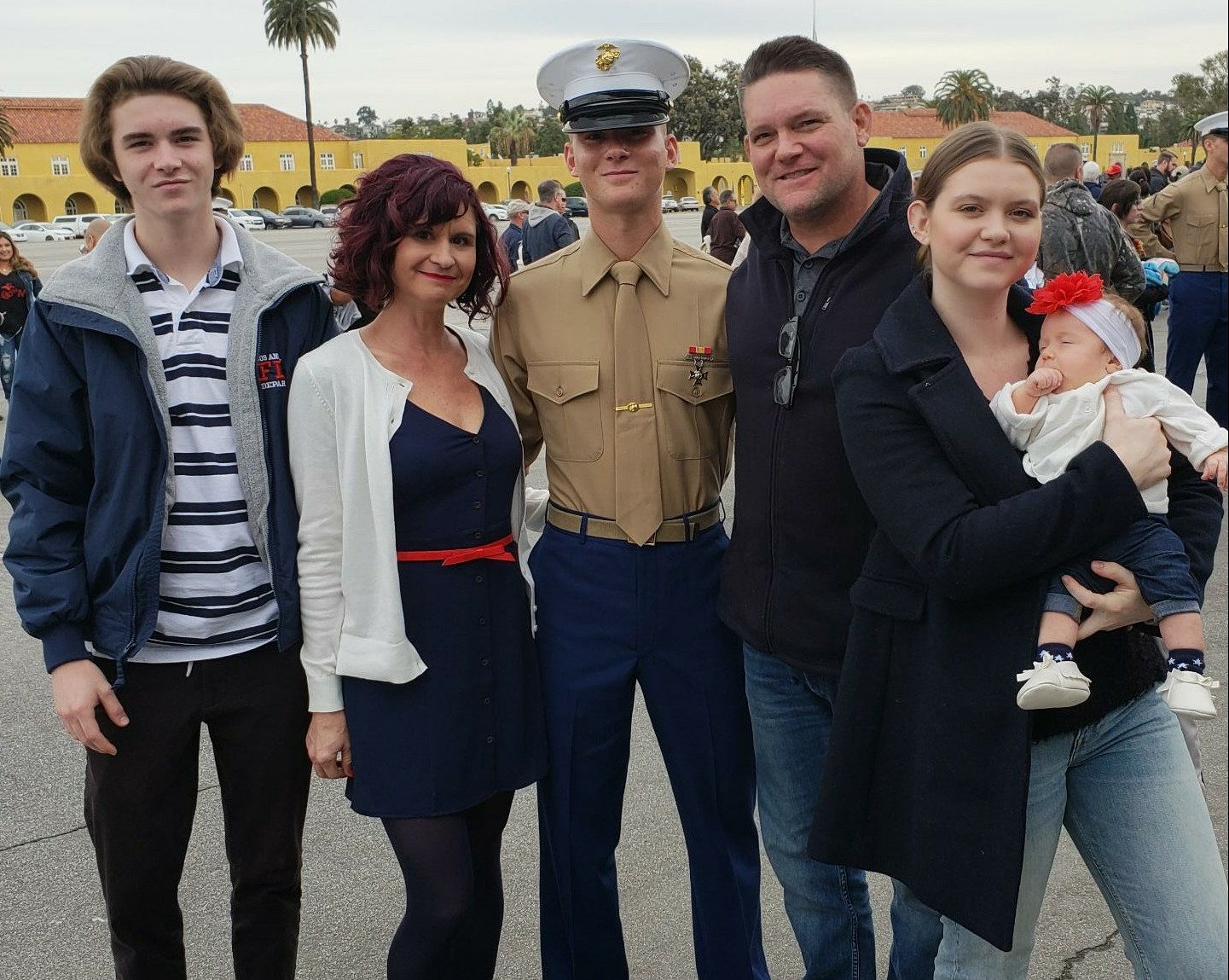 Michelle's Positions
Click the Link to View the Group(s)
SD 2nd RTBN Assistant Group Leader SD Hotel
Region 3 CR Presenter Arizona
Region 3 Assistant Group Leader Region 3 South West
SD 2nd RTBN Group Leader SD Echo
EAST-COAST PDS Assistant Group Leader
Michelle Dulansky
Volunteering since 2019-06-04
Total Service Hours:
Total Service Hours in 2021: 64.49
Michelle is a mom to three kids. Her oldest is her daughter. A nursing student and a mom to a beautiful daughter, Michelle's first grandbaby Stella was born while her son was in Bootcamp at MCRD. He met his niece for the 1st time on Family Day. Michelle was not surprised when her son wanted to join the military. Her husband served in the Navy for 8 years during Desert Shield and Desert Storm. His uncle, grandfather and several other family members have served in the military as well. Most notable is Michelle's great grandfather who served in WWII as a Seabee and was at the flag-raising in Iwo Jima. The idea of her son standing next to a statue of that incredible event receiving his EGA was a moment of complete pride. He is the first Marine in their family. Her youngest son is a recent High School graduate and getting ready to step out and begin his own journey. Michelle is originally from California but moved to Arizona 9 years ago and loves the town that has become her home. Her best friend and husband have been friends since High School and have been together 22 years and counting.
The support Michelle found in the Marine Parent groups really helped her feel connected to her son through all the stages of his transformation, from Poolee to Recruit to Marine. She had a general understanding of the Military from her husband but the Marines have a whole separate language and way of doing things. Having a place to connect and find answers was a true lifesaver. She became a volunteer because she wanted to give back the support and love she received. She also is very lucky to have friends in her life that are Military Moms. They are a constant source of support and understanding. Michelle was really struck by parents in the groups that did not have access to that level of support and many who had no experience with Military life on any level. It really pulled on her heart to fill that gap for families trying to find their way through all the changes that happen when you love someone who chooses to be a Marine.
Visit Michelle's Facebook Profile
Back to the list of Official Marine Parents Facebook Groups Volunteers