Meet Sandra
a volunteer at MarineParents.com. Our volunteers work around the United States in a variety of capacities.
---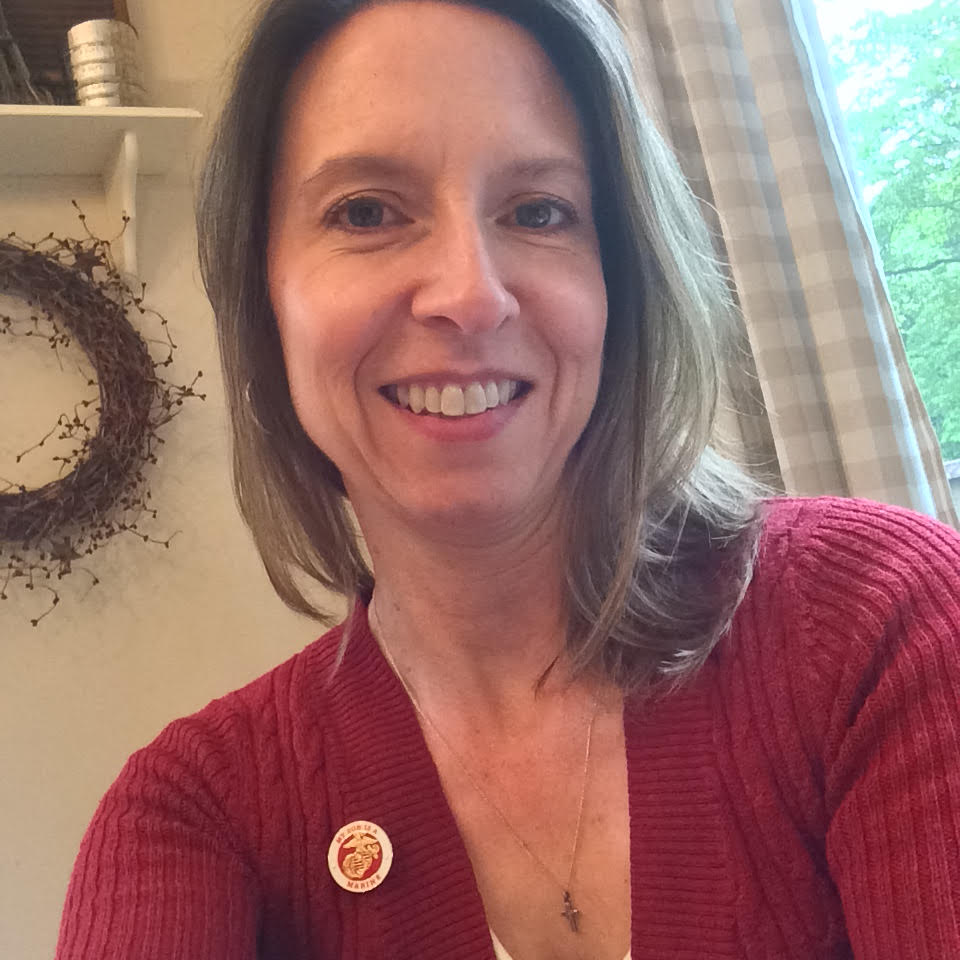 Sandra
Marine Parent and Volunteer
Whats After Boot Message Board Moderator,
Total Volunteer Hours 1st & 2nd Quarter of 2018: 285.97! Sandra began volunteering as a Platoon Parent for SOI MCT East. She is now the Group Leader in the MoMs group. Sandra also volunteers with the Warrior Support Team, East coast location in Bethesda, Maryland.
Sandra and her husband, Brian (a Navy Veteran), live in Maryland. They have three sons, the youngest of whom still lives at home. Her middle son is her Marine. He graduated boot camp at Parris Island in January 2017 and is now serving in the fleet. For the past decade, Sandra has been teaching at her neighborhood elementary school. She feels passionate about helping all students learn and grow! Outside of school, Sandra enjoys volunteering with her church and in her community. She also makes time for baking, journaling, reading, and running.
Sandra decided to volunteer with Marine Parents so she could give support and encouragement to other families on this journey. When her son enlisted, Sandra decided that she wanted to learn as much as she could about the Marine Corps. That's when she found the Marine Parents website and Facebook groups. There she found many knowledgeable volunteers who reassured her, answered her many questions, and celebrated each step along the way. Sandra feels blessed to have the opportunity to provide that same support to other families.
Visit Sandra's Facebook Profile