Meet Gina
a volunteer at MarineParents.com. Our volunteers work around the United States in a variety of capacities.
---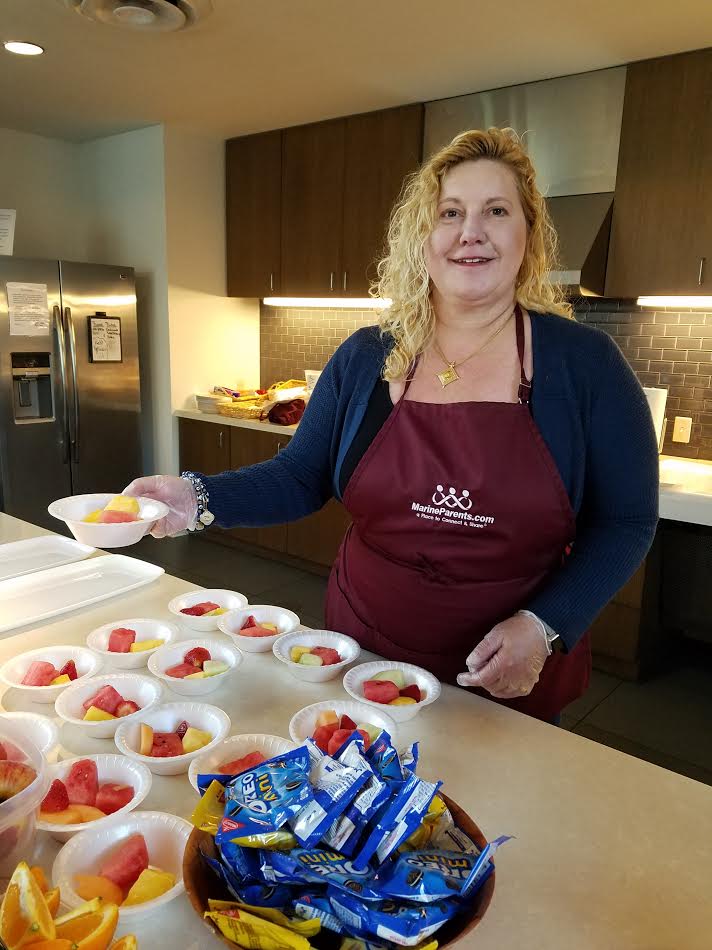 Gina
Marine Friend and Volunteer
Gina is one of the newest volunteers on the WST East team. She and her husband have four children and one baby granddaughter. Gina and her husband live in Maryland now, where they manage to have a few pet chickens, but a while back the family spent several years living overseas in Greece, Turkey, and India. Gina's son served as a Marine in Afghanistan and is now medically retired and working as a realtor in Kentucky. While he was recuperating for many weeks at Walter Reed in Bethesda from his combat wounds, Gina and her husband used to enjoy the burrito dinners served by our volunteers. Now she's volunteering with the Warrior Support Team. One of the things she likes about volunteering is meeting new people and getting an opportunity to pay forward all the good deeds of personnel and volunteers who supported her family while their son was recuperating at Bethesda.